A Brief Overview of SendinBlue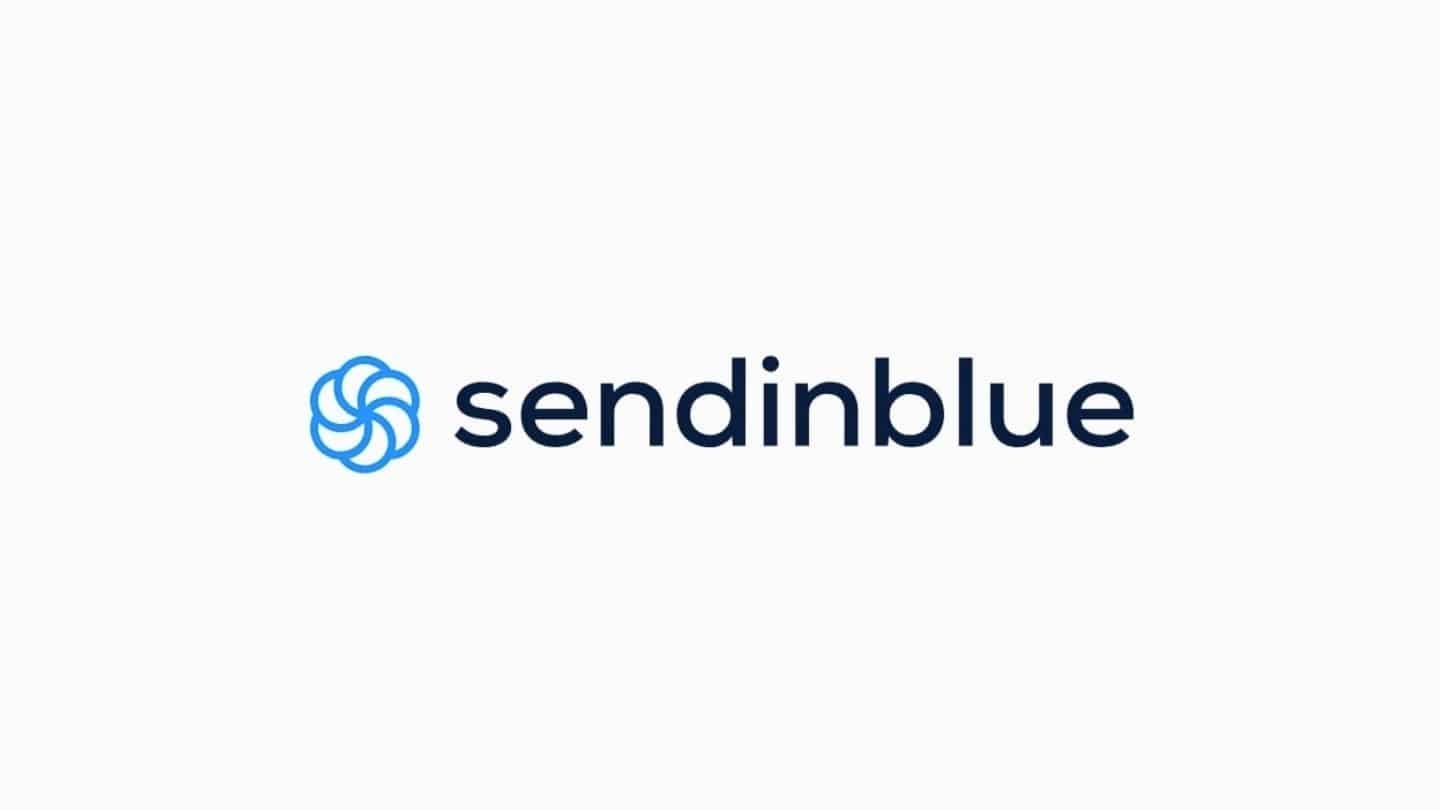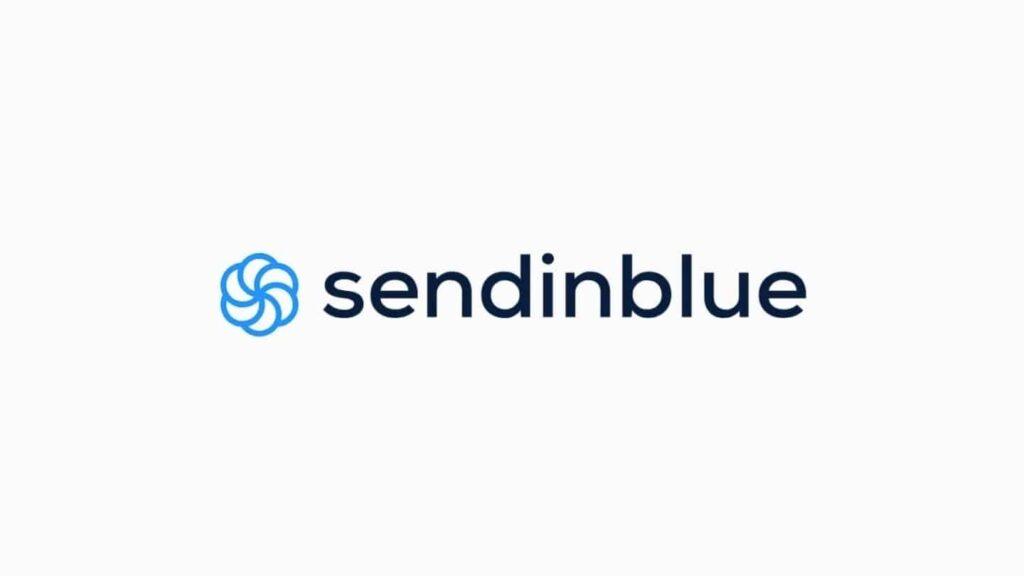 We will discuss SendinBlue and will do a complete Sendinblue review in this article.
Sendinblue is a french digital marketing platform founded in 2012. The company offers a ton of online marketing services including email marketing, SMS messaging, CRM, landing pages, and more.
What they're best known though is their email marketing platform that includes both automation and transactional emails. You can also use the platform to create landing pages and manage your contacts with their basic CRM tool.
The company is a good option if you're looking for an all-in-one solution for small to medium-sized businesses. Although Sendinblue does offer some features beyond email marketing (like SMS messaging), it's clear that the company's primary focus is on its emailing tools.
So if you're looking for something more robust in terms of web design or e-commerce integrations, Sendinblue isn't going to be the right choice for you.
SendinBlue Email Marketing Features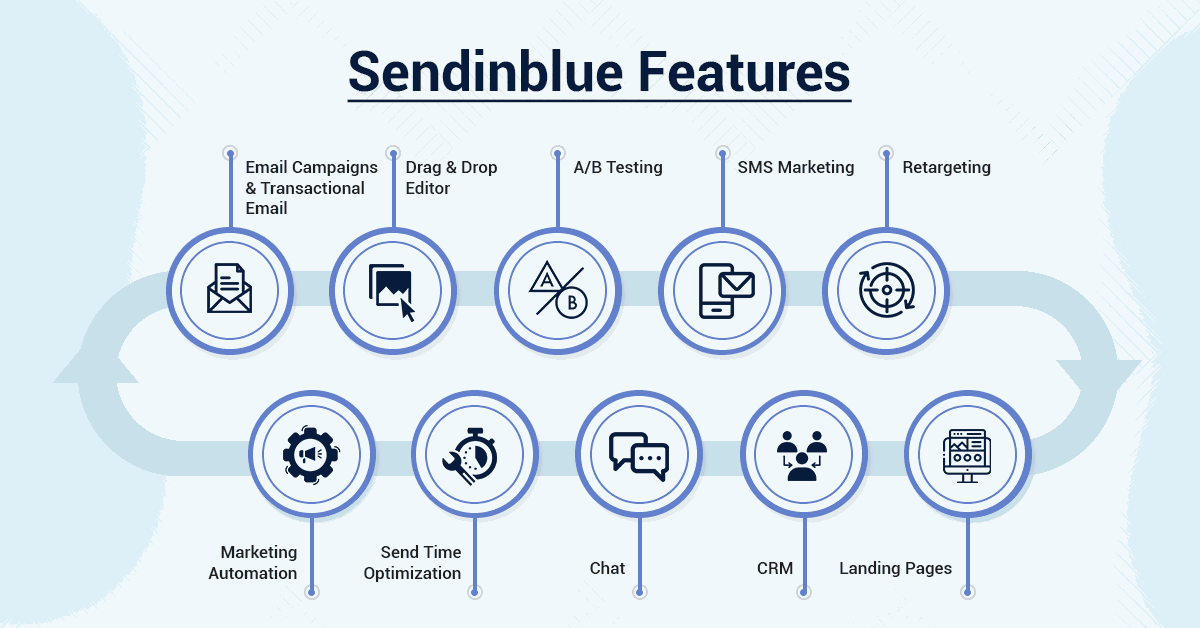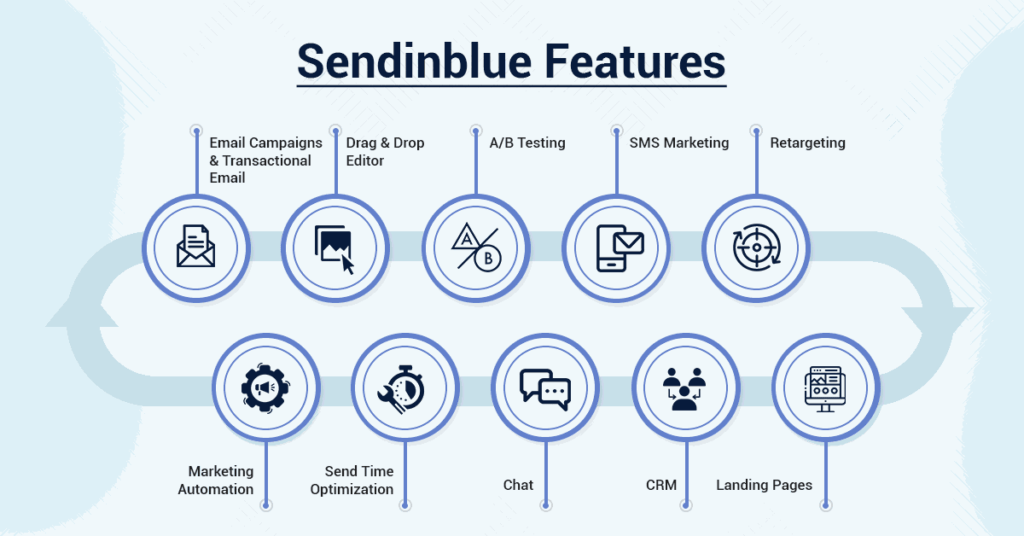 SendinBlue is an email marketing software, but there's a lot more to it than that. Although SendinBlue can be used for free to send up to 300 emails per day, it has a slew of other premium features, including A/B testing, SMS marketing integration, and customizable templates.
Because the company is based in France, where privacy laws are stricter than in the United States and most other countries, SendinBlue also has strict anti-spam policies in place and a focus on deliverability.
As long as you're following best practices and aren't sending too many emails at once, your messages should get delivered promptly and with fewer problems than when using other platforms.
There's no reason not to use Sendinblue.
---
SendinBlue CRM Features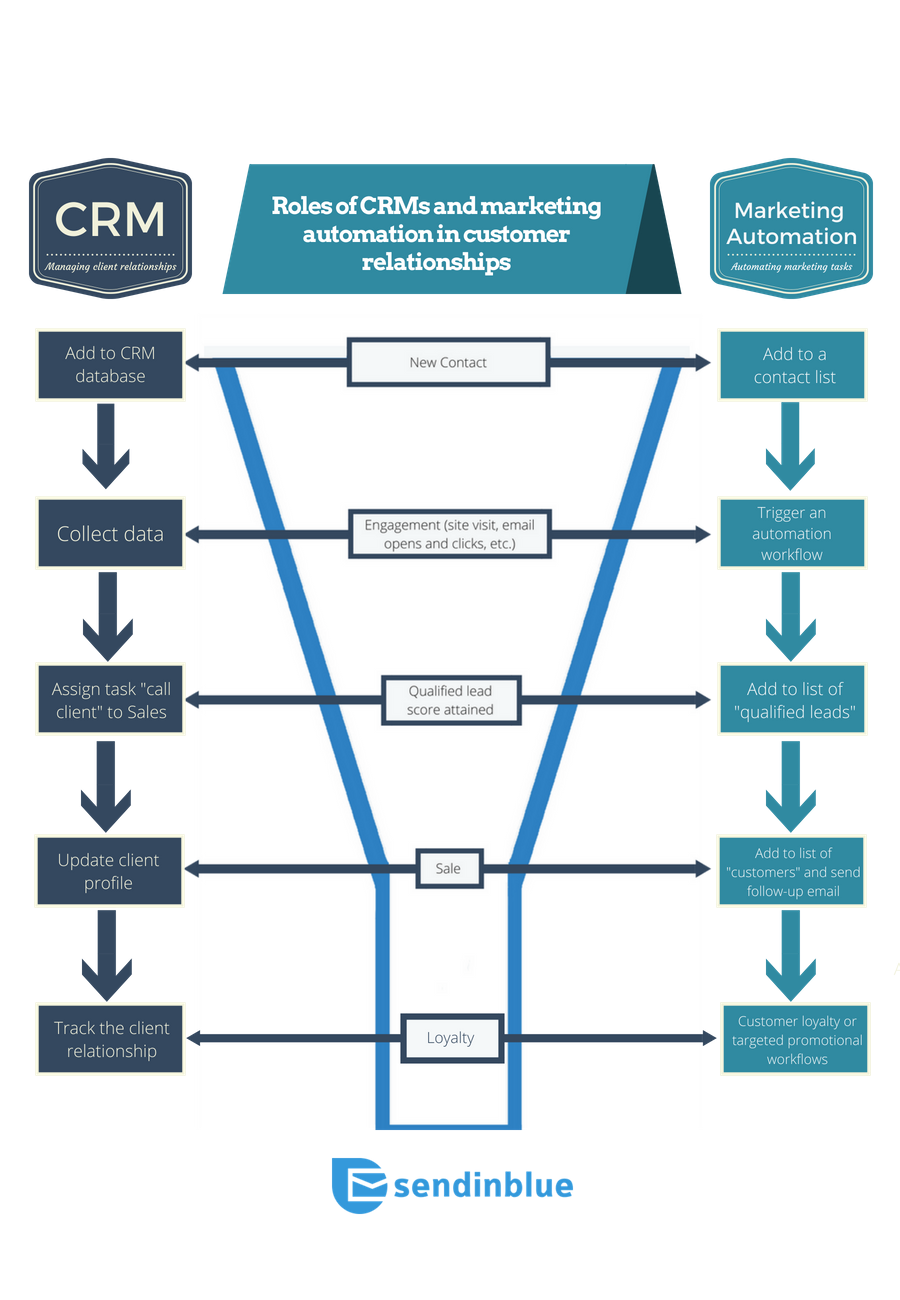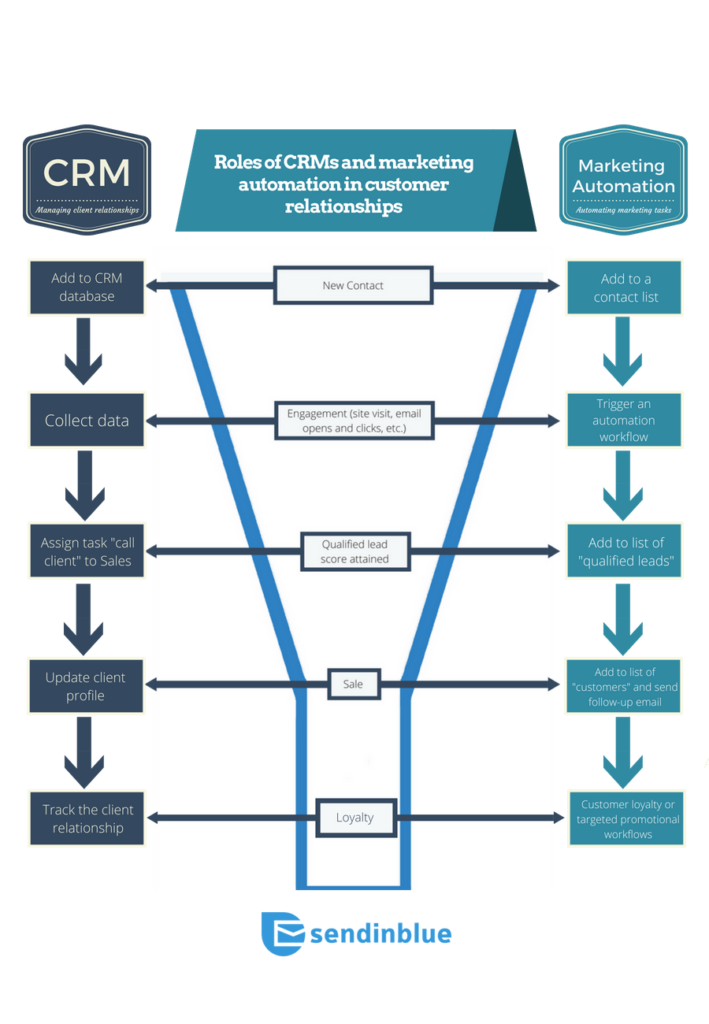 SendinBlue CRM is an excellent tool for storing and tracking customer data. You can add custom fields to the default contact information fields, and can also automatically update your records using live data from third-party apps.
You can segment your contacts based on specific criteria, which makes it easy to target a particular audience with a marketing campaign.
SendinBlue's contact import feature is simple and lets you tag contacts as they're imported, making them easier to manage once they're in the system.
Lead scoring is available that allows you to track a lead's level of engagement with your company, so you know when it's time to reach out.
All of this data can be viewed in an easy-to-read dashboard where you can customize what information gets shown.
SendinBlue SMS Marketing Features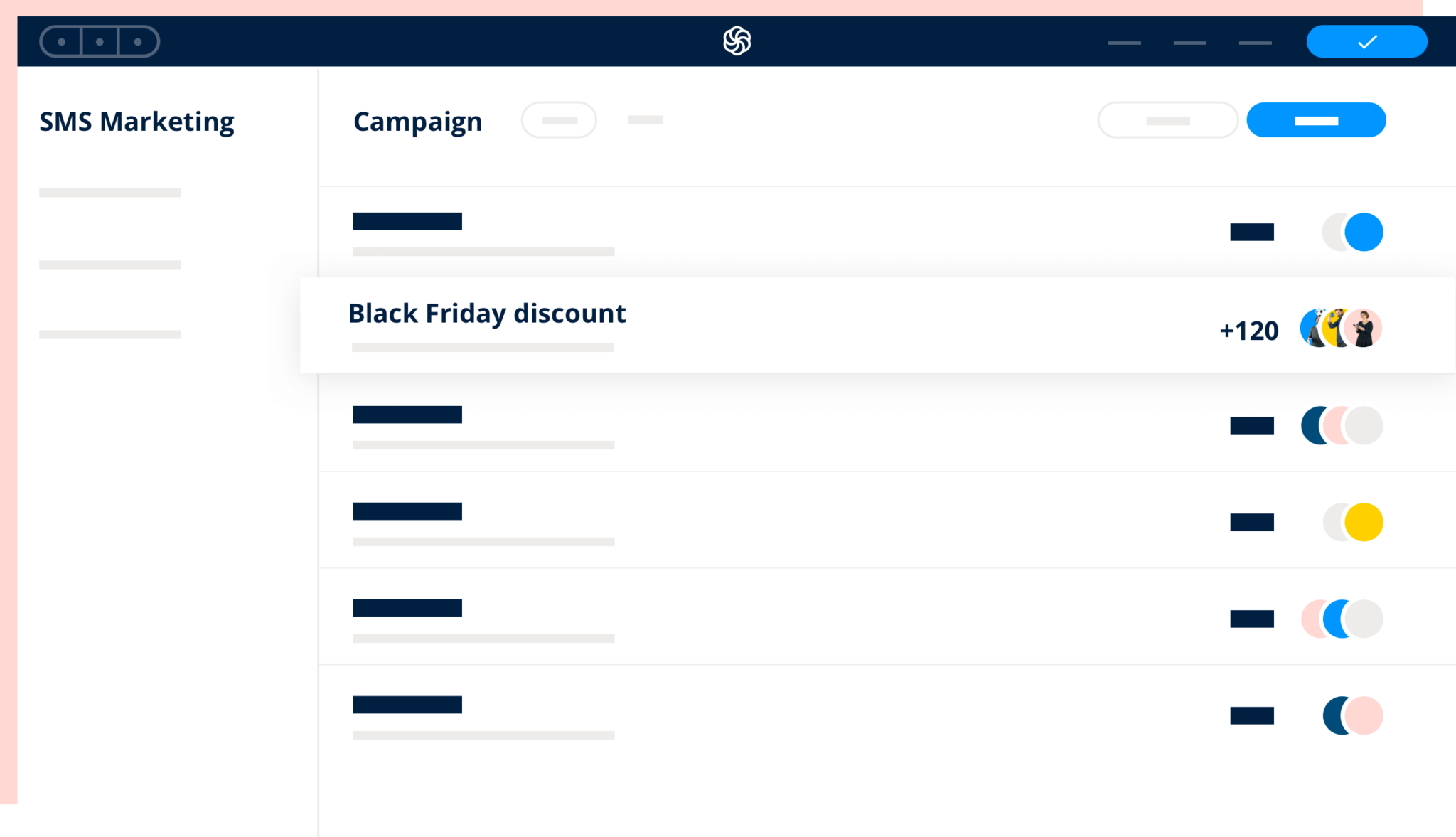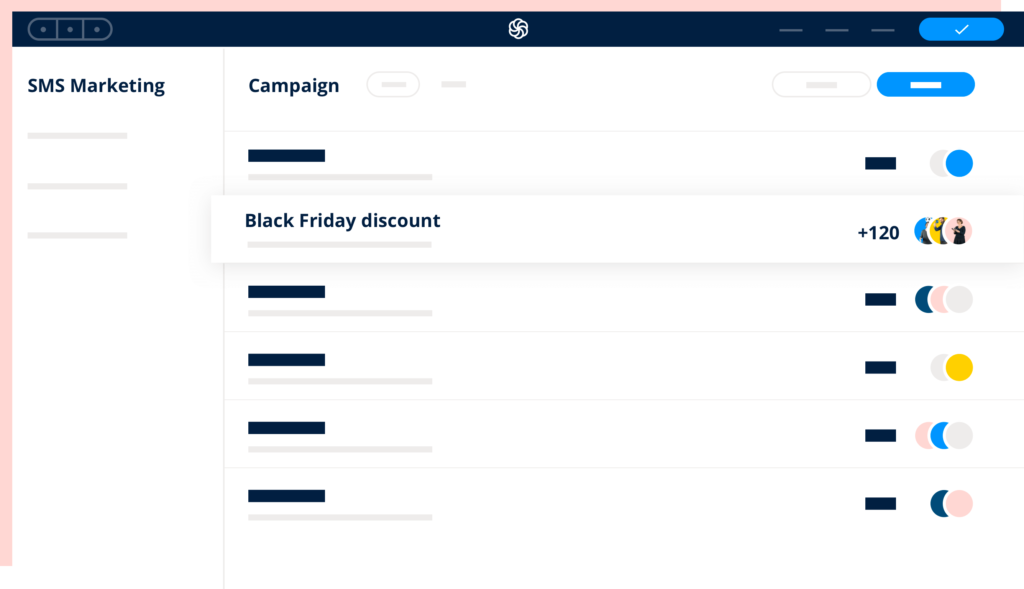 With SendinBlue, you have a number of features at your disposal to help you create and execute effective SMS marketing campaigns. These include:
SMS templates-These allows you to use pre-built templates that already have formatting, branding, layout, and more ready for you to go. This makes creating campaigns a much easier task.
SMS tracking-You can see how your messages are performing in terms of open rate, click-through rate (CTR), and so on using the tools provided by SendinBlue.
SMS A/B testing-If you want to test the performance of different subject lines or even different body texts, then this is possible with SendinBlue's feature set. That way, you can optimize your campaigns for maximum performance over time through trials and errors.
SMS email integration-If you want to combine your emails with your text messages as part of an omnichannel approach, then this option lets you do so seamlessly and easily manage both aspects of the campaign in one place!
SMS marketing automation workflows-This feature allows you to automate certain aspects of your campaign including sending messages based on certain triggers like specific dates or times or even based upon certain keywords being typed into text messaging conversations with chatbots (see next section).
It also includes automating messages when someone opts in or out from receiving emails as well!
Segmentation options such as demographic targeting (e-commerce), and geographic location targeting if needed – are great for local businesses too like restaurants that only serve within 25 miles radius around their location, etc.
which helps streamline communications between customers/clients/patients, etc.
Pricing Plans and Packages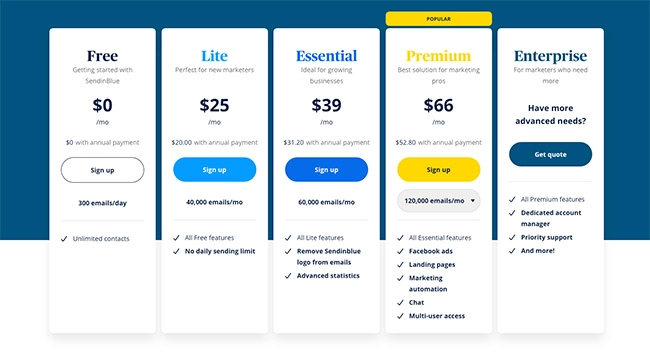 Sendinblue is certainly one of the most affordable email marketing platforms out there. The free plan lets you send up to 300 emails per day and includes all the features mentioned above. However, if you are looking for additional benefits, there are four premium plans to suit your needs:
Lite – $25/month (billed annually) or $29/month (billed monthly). This plan supports 1 user and unlimited contacts. It allows you to send up to 40,000 emails per month.
Essential – $39/month (billed annually) or $49/month (billed monthly). This plan supports 2 users and unlimited contacts. It allows you to send up to 60,000 emails per month. You also get access to automated workflows and Facebook ad campaigns.
Premium – $66/month (billed annually) or $74/month (billed monthly). This plan supports 5 users and unlimited contacts. It allows you to send up to 120,000 emails per month. In addition, it includes all features available on the Essential plan along with A/B testing features and phone support in three regions – North America, Europe, and South America & Africa.
Enterprise – Custom price per your needs as a business owner! Get in touch with the sales team via live chat or fill out a form available on their website for an enterprise pricing quote based on your requirements. This plan supports unlimited users and offers 100+ email marketing templates along with the ability for custom HTML code for landing pages so that they match perfectly with the rest of your website's design elements.
Sendinblue API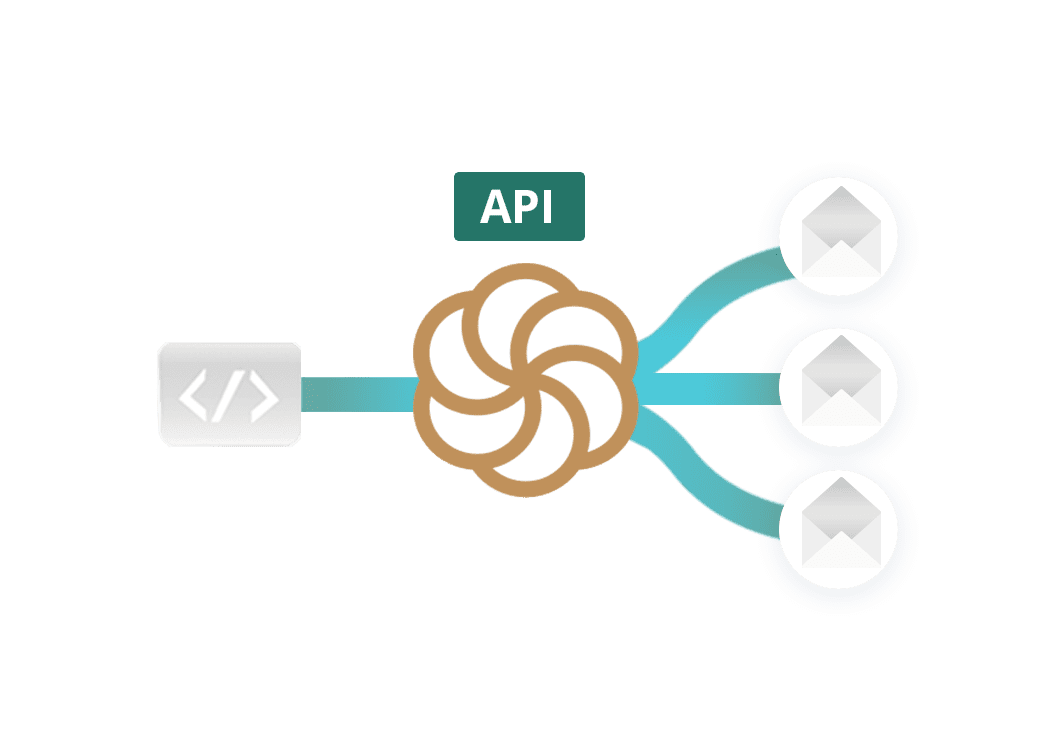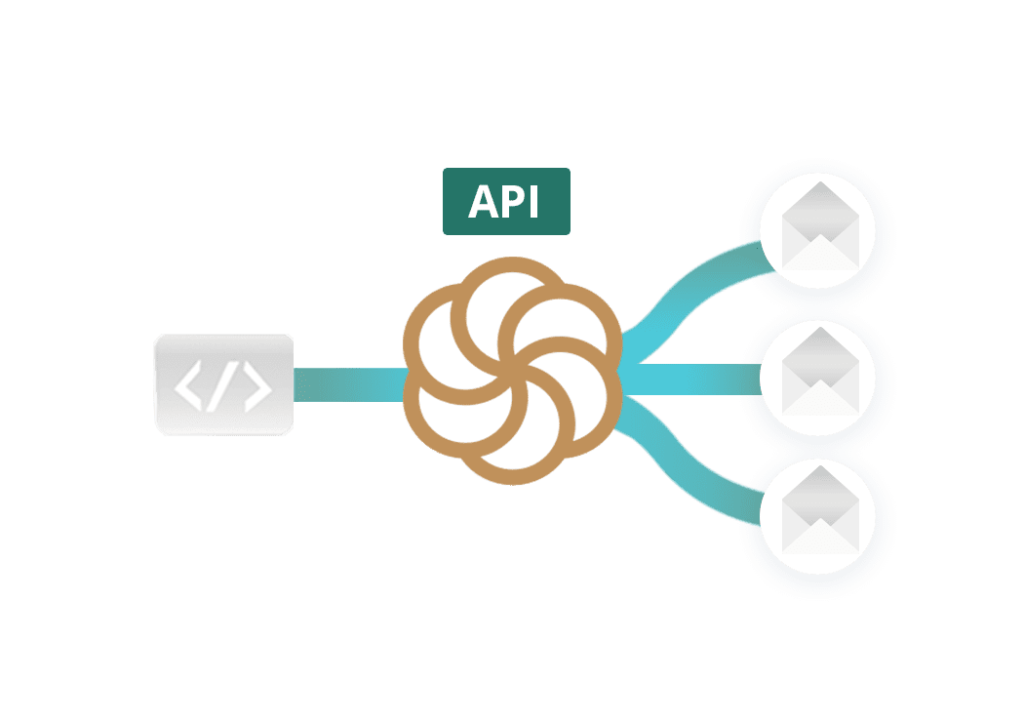 The Sendinblue API is a REST API for the Sendinblue transactional and marketing email platform. You can use the API to access most of the functions and data from the Sendinblue platform.
The API offers 3 methods: create, get and update.
For example, you could use this method to add or update contacts in your account, retrieve or delete objects such as campaigns, and lists of webhooks, or send an email using one of your templates.
Sendinblue as an Email Marketing Platform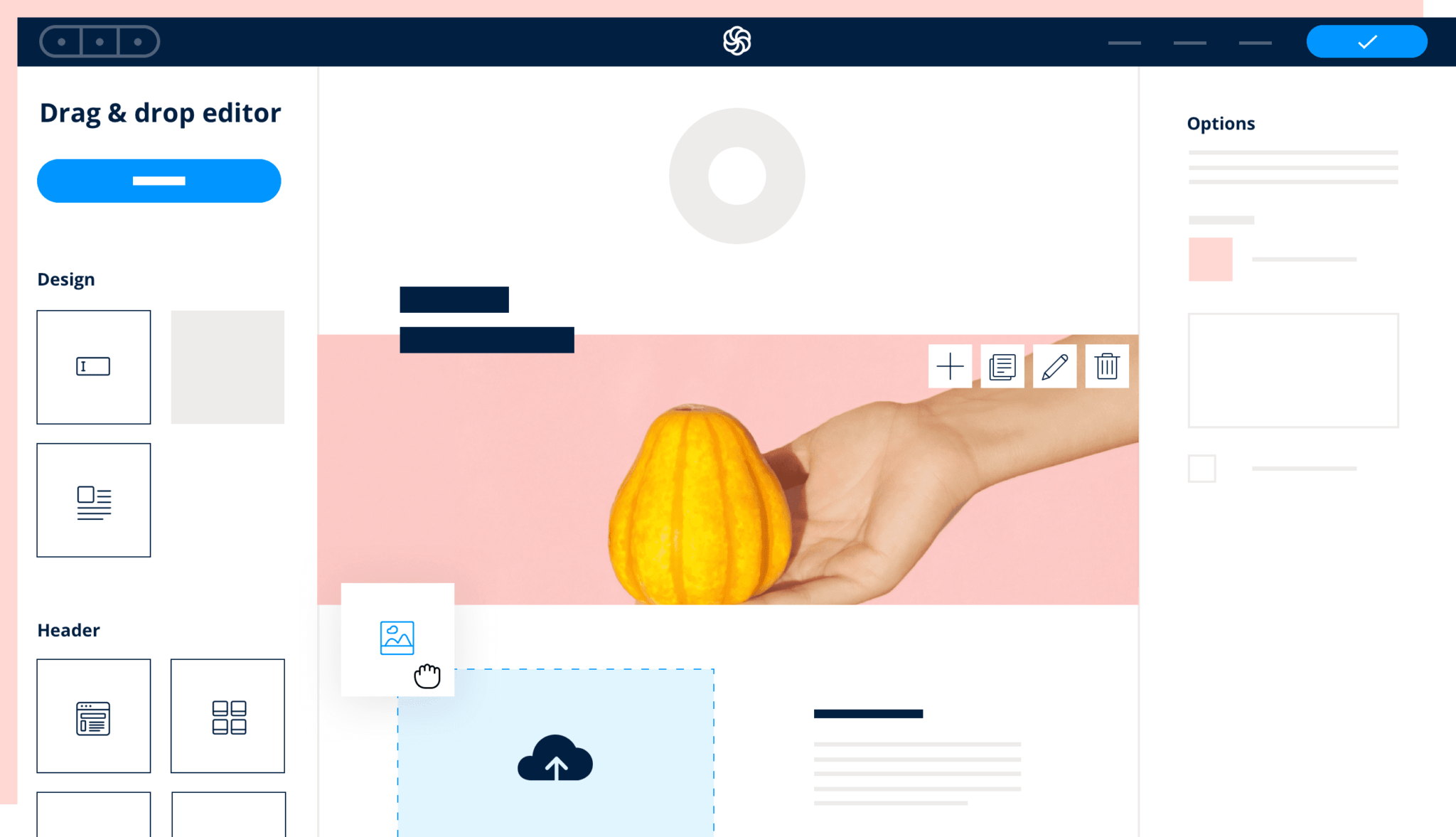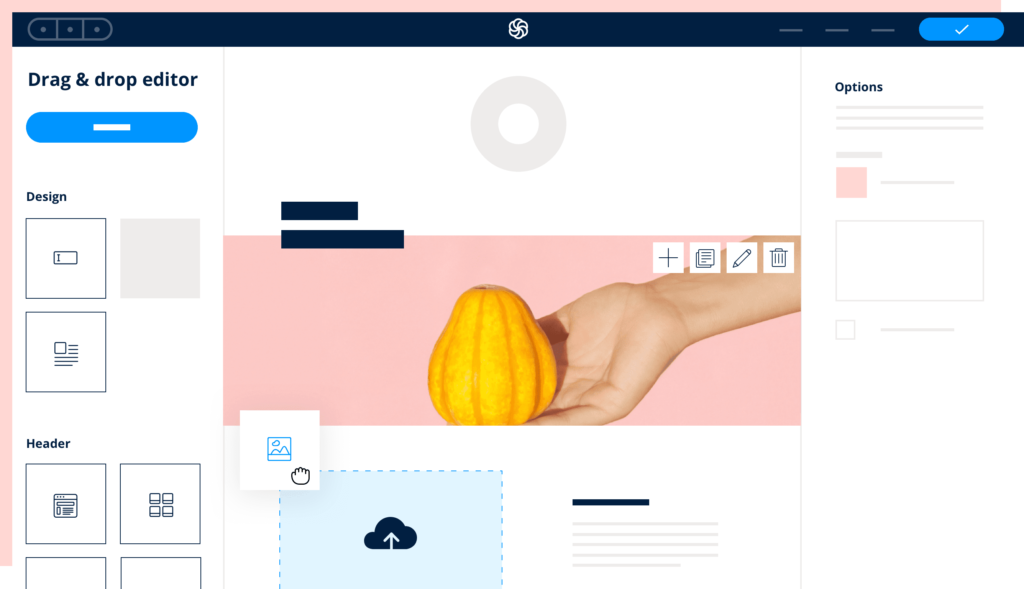 Sendinblue is what's called an email marketing platform. The term "email marketing platform" can sometimes feel a little bit confusing on its own, but it basically just refers to software that helps you send out emails in a more effective way than you could do just by using a regular email account.
Sendinblue isn't just an email marketing platform, though—it also includes tools for SMS (text message) marketing, as well as for managing your customer relationship management (CRM).
This means that Sendinblue is aimed at helping you to market your business, not only by sending out emails and text messages but also by keeping track of everything about your customers or clients.
You can keep track of which communications each one has received from you previously, how they responded to those emails or texts, and what actions they took on the links or actions included in them.
Sendinblue is definitely geared towards smaller businesses—and particularly startups—that are still trying to get up and running. However, that doesn't mean larger businesses won't be able to use it successfully if they want something simple and flexible!
Email Marketing Templates and Editor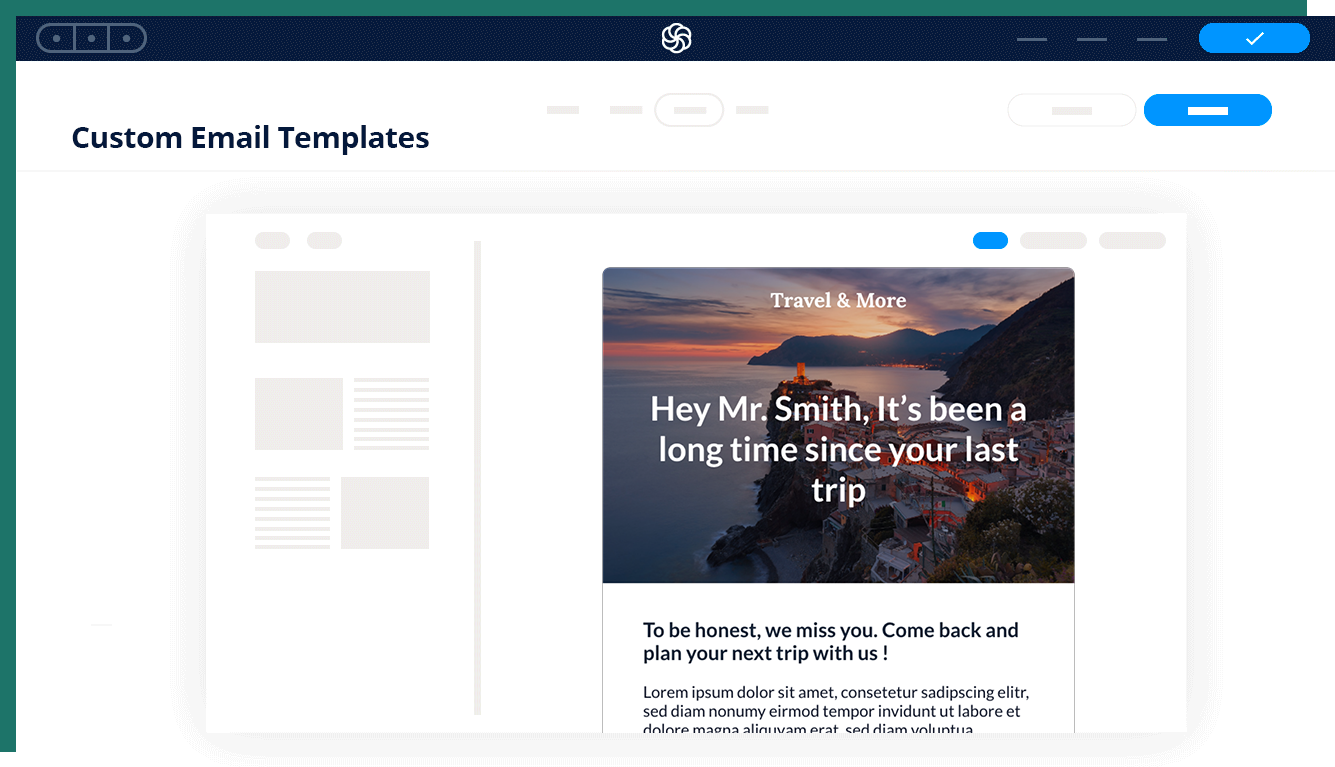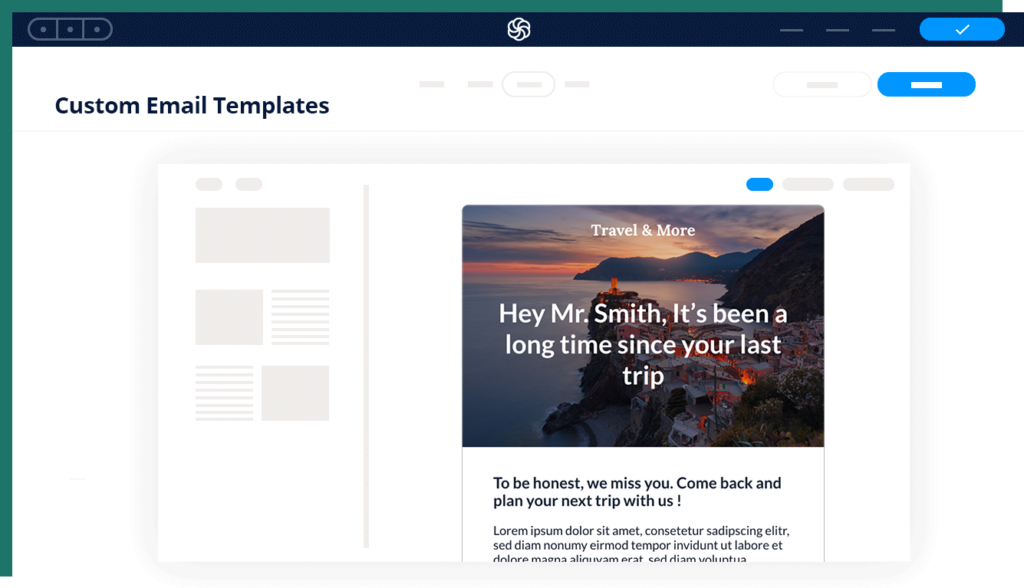 One of the most important aspects of email marketing is the design of your emails. As a result, it's crucial for any email platform to offer both an intuitive drag-and-drop editor and easy-to-customize templates.
Luckily, Sendinblue offers over 100 responsive email templates that are easy to customize. You can also create your own email templates from scratch using the drag-and-drop email editor – which we'll explore in this section.
Deliverability Rate
Your deliverability rate is one of the most important metrics to monitor when sending email newsletters. It's essentially a measure of how well your messages are getting through to real, human inboxes.
Ultimately, if you end up with a low deliverability rate (below 80%), it's time to assess what's wrong and make some improvements.
Sendinblue deliverability rate is more than 85%
Sendinblue Review – Pros & Cons
Pros/Advantages of SendinBlue
The service has a reasonable pricing scheme for what it offers.
SendinBlue is easy to set up and use, which makes it suitable for beginners.
SendinBlue also has an excellent deliverability rate, meaning that your emails reach the inbox instead of the spam folder.
A helpful support team who's always available to address your concerns or help you out with minor tasks if you need assistance, but don't want to learn how to do them yourself.
SendinBlue offers plenty of SMS marketing features and even allows you to send SMS globally, which is something not many services do (although they offer some restrictions on countries).
Cons/Disadvantages of SendinBlue
If you're looking for a service that offers live chat, phone support, or a free plan, SendinBlue will not be the right email marketing software for you.
It also doesn't offer any phone support or chatbot features like other software such as HubSpot and ActiveCampaign.
This can make it difficult to get your questions answered quickly if you have an urgent customer service issue.
Some FAQ is related to Sendinblue.
Is Sendinblue Trustworthy?
Yes, Sendinblue is trustworthy, because Sendinblue serving its clients since 2007.
What is Sendinblue best for?
Sendinblue is a cloud-based marketing communication software that performs tasks related to managing marketing automation, email campaigns, transactional emails, and SMS messages.
Is Sendinblue cheaper than Mailchimp?
In nearly all cases, Sendinblue works out cheaper than Mailchimp.
Is Sendinblue a US company?
Sendinblue is a SaaS solution for relationship marketing. The company was founded in 2007 in Paris
Is SendinBlue an email provider?
Yes, Sendinblue is a transactional email provider
Is SendinBlue cloud-based?
Yes, Sendinblue is a cloud-based marketing communication software suite with email marketing, transactional email, marketing automation, customer-relationship management, landing pages, Facebook ads, retargeting ads, SMS marketing, and more.
How do I find my SendinBlue API key?
Steps you have to follow to find the Sendinblue API key
1. After login, click on your name at the top-right side of the screen.
2. Click SMTP & API
3. Under the API keys tab, click + CREATE A NEW API KEY.
4. Name your API key.
5. Click Generate.
6. Copy your API key and save it somewhere safe.
7. Click OK.
What is Sendinblue API?
It is a REST API structured in three parts:
Campaigns: create accounts, manage lists and contacts, send campaigns, manage senders, etc.
SMTP: send transactional emails, set up webhooks or WebSockets, etc.
SMS: send transactional messages, SMS campaigns, etc.
Why are emails blacklisted in Sendinblue?
A contact can be blacklisted due to different reasons:
For emails:
=>They have unsubscribed from your emails by using your unsubscription form
=>They have marked your emails as spam.
For SMS:
=>They have unsubscribed from your SMS by using your unsubscription form
=>They have unsubscribed from your SMS by replying to your SMS campaign
Conclusion
If you're looking for a full-featured email marketing tool with reasonable prices, consider using Sendinblue. It offers a free plan that allows you to send up to 300 emails per day – enough for many small business owners.
Read Also
Hey, I am Karan Paswan, The Founder of this Digital Marketing Agency and many other online Ventures .
I'm a professional full-time blogger, a digital marketer, and a trainer. I'm here to help Bloggers, Startup and Business Owners to grow their business online.