What is Mailchimp?
Mailchimp is an email marketing service used by millions of small businesses around the world. It allows you to send bulk emails to subscribers, and track their engagement and integrations with major eCommerce platforms. You can create email templates and use Mailchimp to send transactional emails, newsletters, or marketing emails.
10 Reasons to Use Mailchimp Alternatives?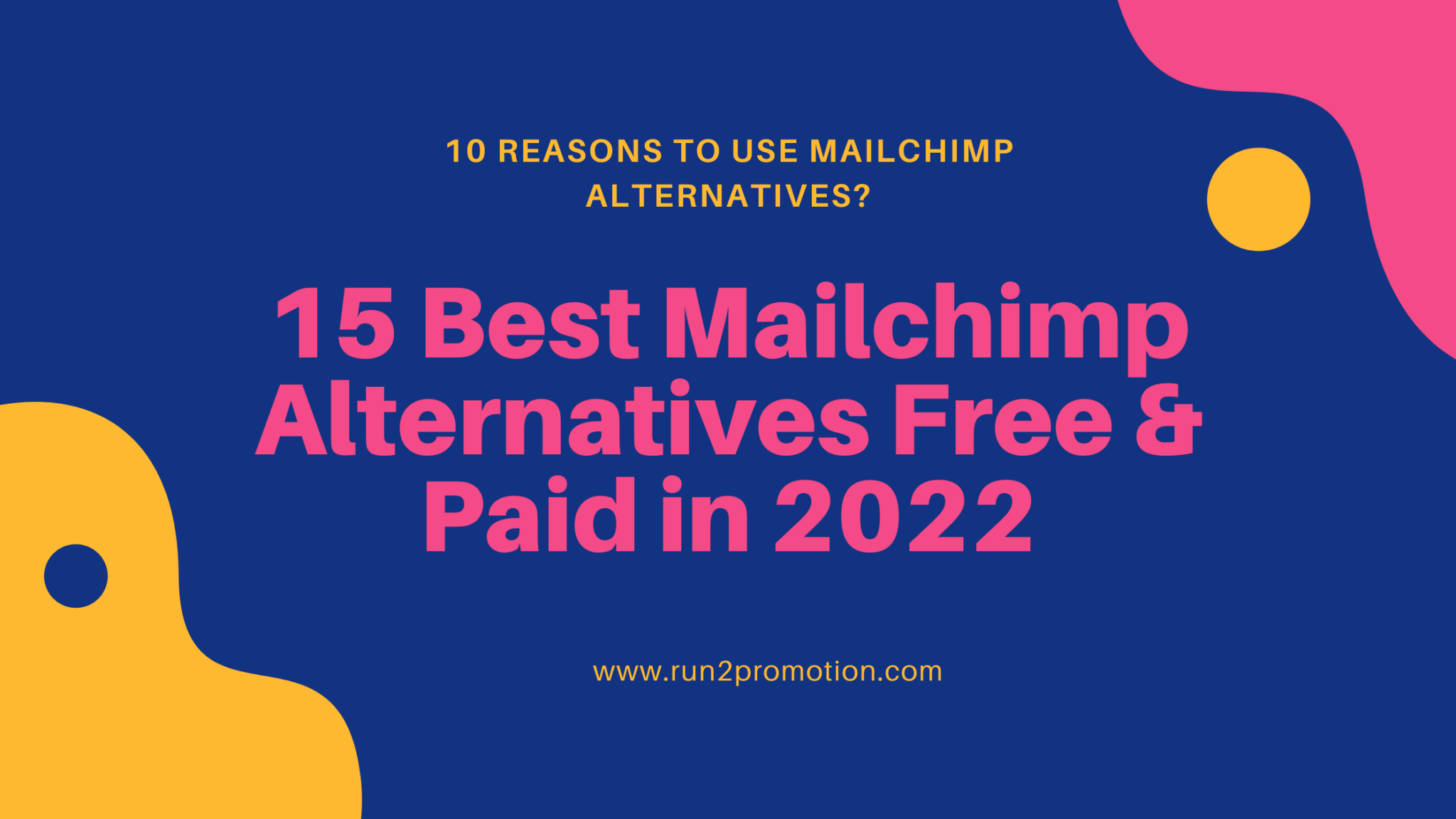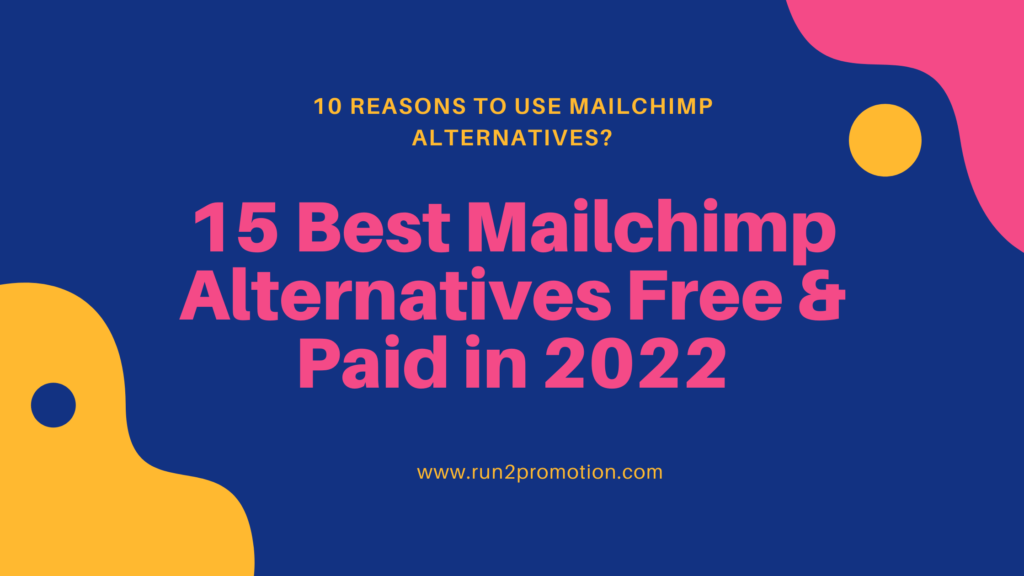 There are several reasons why you may want to switch from Mailchimp.
Price – Mailchimp is one of the most expensive platforms, especially when it comes to paid plans.
Features – Most of the Mailchimp alternatives offer more features. For example, they offer better autoresponders or additional segments for your subscribers.
User-friendliness – Some of the best email marketing tools have a much friendlier interface than Mailchimp and allow you to perform tasks faster and easier.
Customer service – Some people find that customer service provided by certain email marketing services is way better than what they got with Mailchimp, so this can be another reason for switching platforms for some users.
Integrations – The great thing about many other email marketing tools is that they integrate with third-party applications to provide you with more options in terms of how you collect leads on your website (or even offline) and how you can manage those contacts within your account after collecting them.
With Mailchimp, there are very few integrations available; this makes it difficult for marketers who need to do more with their contacts after obtaining them through various means and channels such as their website or blog, social media, physical events/trade shows, etc.
And even though MC offers Zapier integration (thus allowing access to hundreds of apps that don't have direct integration), this option isn't available in all plans which often limits possibilities when someone needs specific integration like GravityForms natively without using another app like zapier, etc).
15 Best Mailchimp Alternatives Free & Paid in 2023
The best free Mailchimp alternatives are:
If you're looking for an email marketing solution, but want something different than Mailchimp, I've compiled this list to help you find the right email marketing tool for your needs.
I'll break down each platform by its features and price so you can better understand what it's offering and whether or not it's a good fit for your business.
# The Best Free & Paid Mailchimp Alternatives in 2023
1. Chamaileon – Mailchimp Alternative for Email Building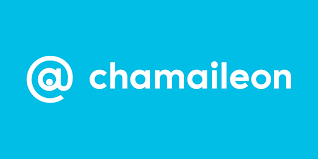 Chamaileon is a free email builder for dynamic content. and it is a Mailchimp alternatives. This tool allows you to create and edit your emails in real-time by dragging and dropping blocks.
You can add different block types such as headlines, images, text, buttons, icons, links, or separators. The drag-and-drop interface makes editing a breeze.
Chamaileon displays the changes made instantly without having to wait for updates to be made later.
Chamaileon requires no coding skills and has an intuitive interface that can be used by anyone with basic computer knowledge.
2. Omnisend – All-in-one Email, SMS, and Messenger Marketing Automation Platform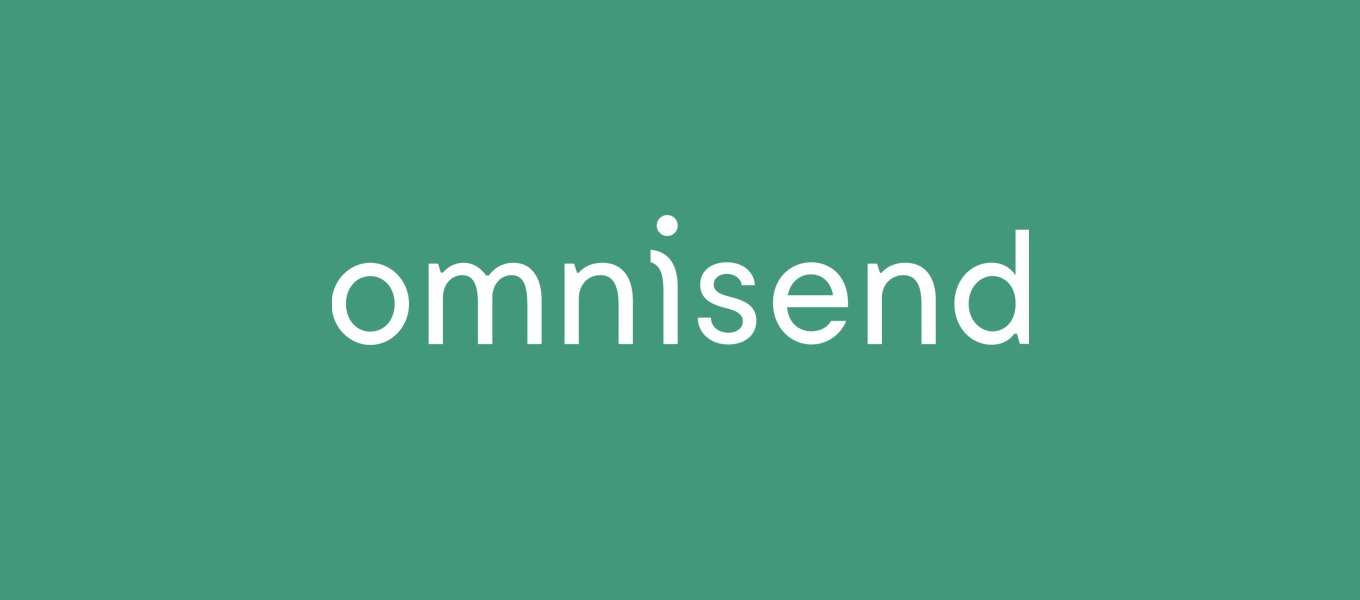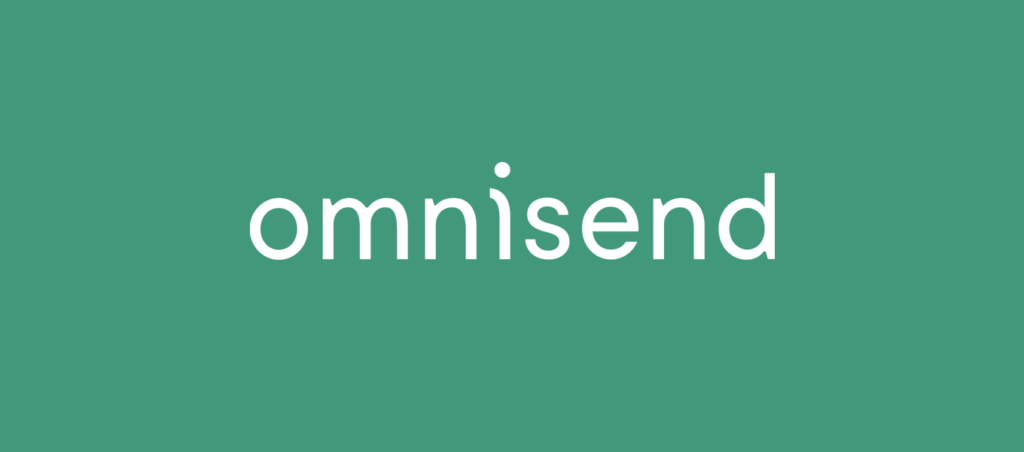 Pricing: The Free Plan has unlimited emails, push notifications, and SMS, 15000 contacts, and one web push channel.
Features: Omnisend provides Campaigns, Automation (workflows), Segmentation, Subscribers management, and Advanced reporting. A/B testing is available for all email types in the Pro Plan. With the free plan, you can only send your existing campaigns and workflows according to your schedule; no new messages can be added to them. Advanced features include abandoned cart automation using Facebook and Instagram Messengers, and behavioral targeting using past purchase data or other personal customer information gathered through surveys or other mediums.
Integrations: Omnisend integrates with over 200 tools including social networks like Facebook, Twitter & Instagram as well as CRMs like Hubspot & Salesforce so that you can easily turn them into messaging channels for collecting subscribers from these platforms.
3. Sendinblue – The most complete email marketing platform with SMS, Chatbot, and CRM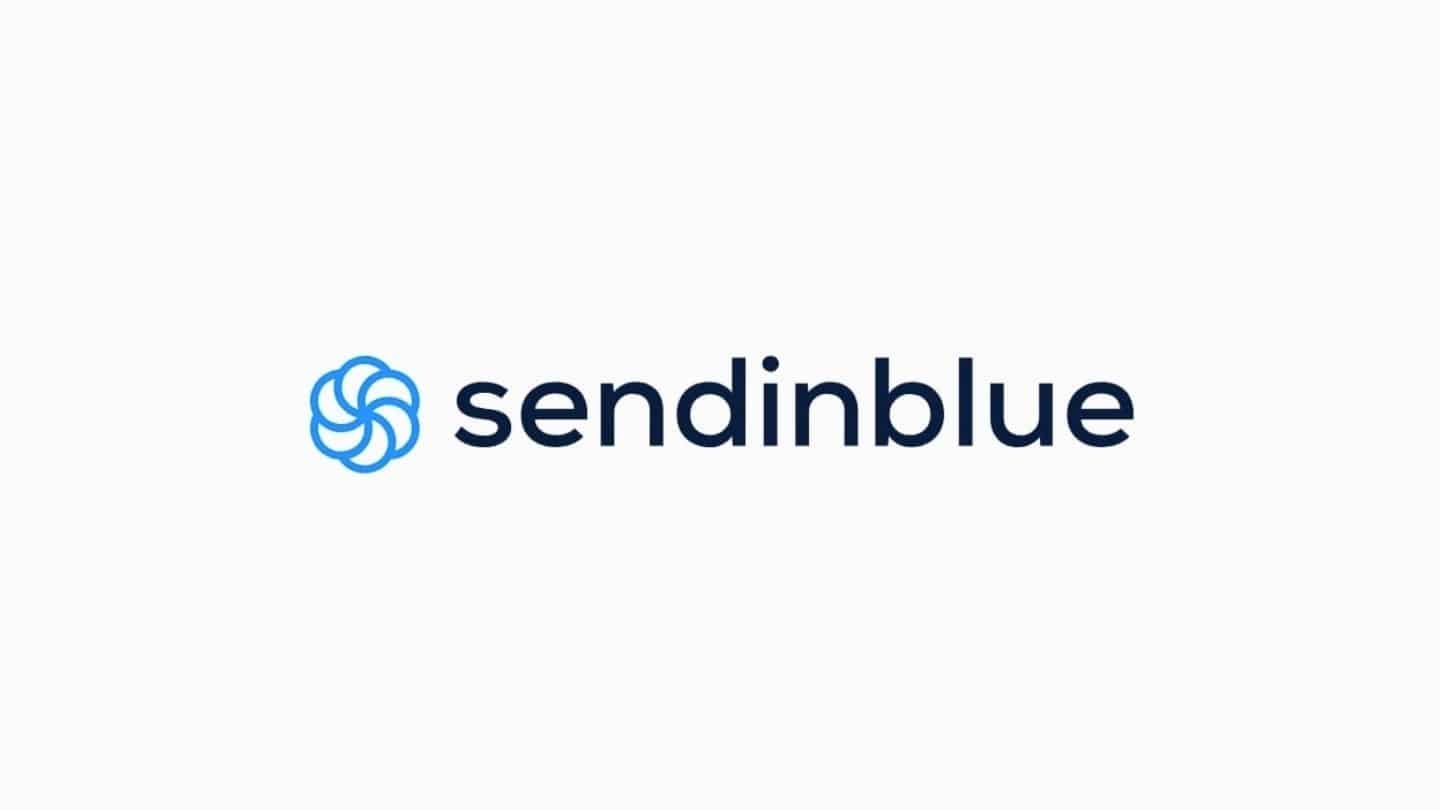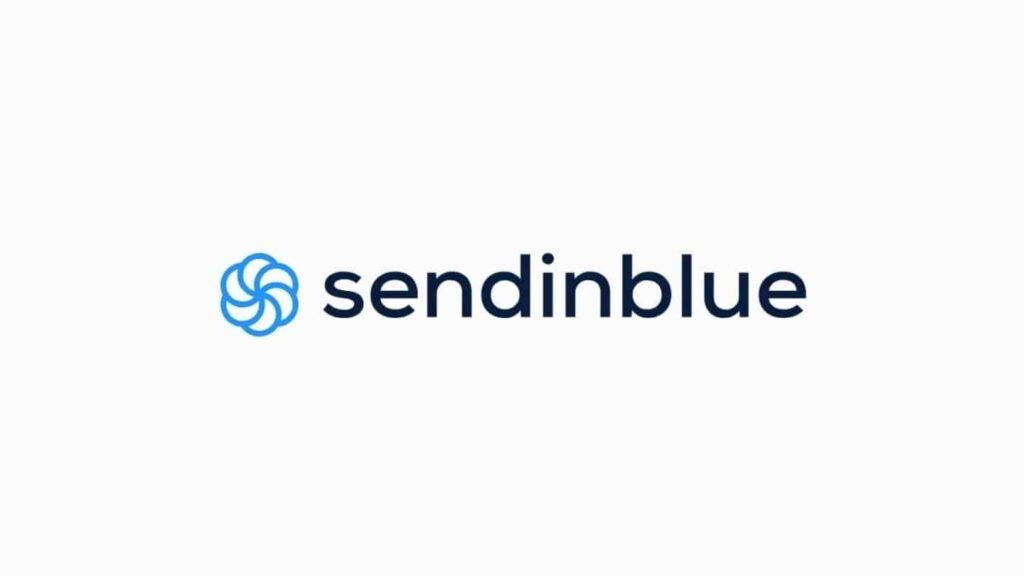 Sendinblue is a complete platform for email marketing and automation. They offer everything you'll need to run your email marketing campaigns, including a free plan.
With Sendinblue, you get unlimited contacts and unlimited emails. It also offers a free email template builder with access to over 50+ free templates. If you want more advanced features, you can upgrade to premium templates or purchase a custom template from their marketplace of designers.
On top of that, Sendinblue also offers transaction email (order confirmations and shipping notifications), multiple user accounts, landing pages and forms, dedicated IPs, and ad credits on Google & Facebook.
Read Also:- Sendinblue Review 2023- Best & Free For Beginners
4. SmartrMail – Email Automation for eCommerce Stores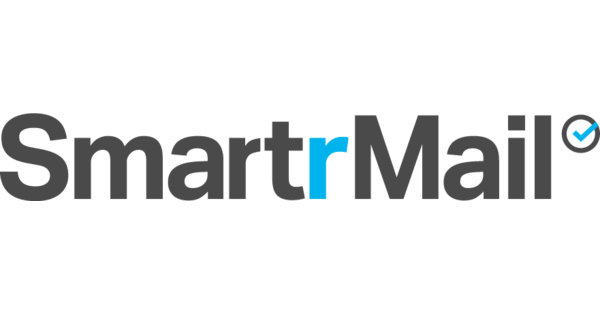 SmartrMail is a great Mailchimp alternatives for eCommerce stores.
It's specifically built for eCommerce stores and makes it easy to send personalized automated emails to people in your MailChimp alternatives list.
With SmartrMail, you can send abandoned cart emails, win-back emails, and order follow-up emails.
You can also send newsletters from your Shopify store but if that's the only thing you want to do then there are better options out there.
5. SendPulse – an All-In-One omnichannel platform for marketing communications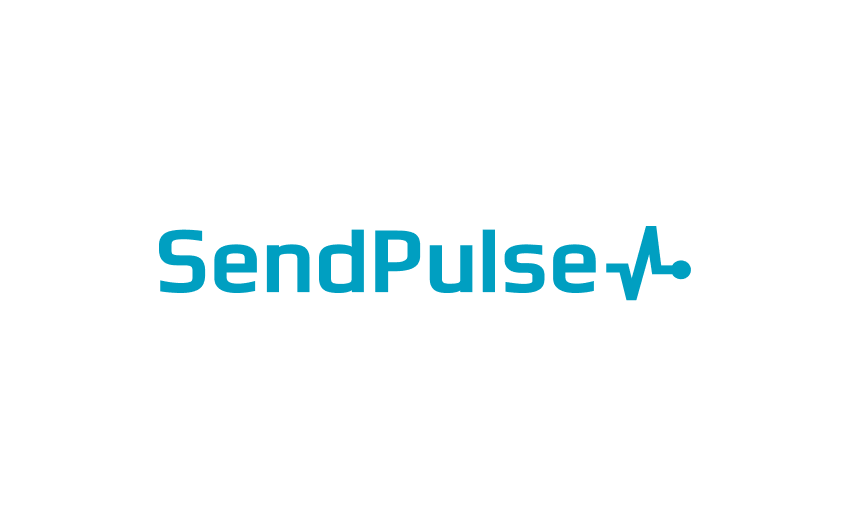 SendPulse is a popular SendinBlue & MailChimp alternatives and the only other omnichannel marketing platform on our list with both email and SMS messaging. Let's take a look at its features:
SendPulse is a user-friendly email marketing service. It has an intuitive drag-and-drop editor that's easy to use, even for beginners. You can also use their HTML editor if you're more advanced or want more control over your campaign design.
SendPulse lets you create triggered emails, which are sent automatically when someone takes an action on your website or in your app (like abandoning their cart). This feature makes running a successful abandoned cart campaign much simpler.
SendPulse allows you to integrate with third-party applications like Google Analytics and Salesforce so you can track email clicks and send transactional data from your website or app directly to your ESP for analysis.
6. ConvertKit – Email Marketing For Professional Bloggers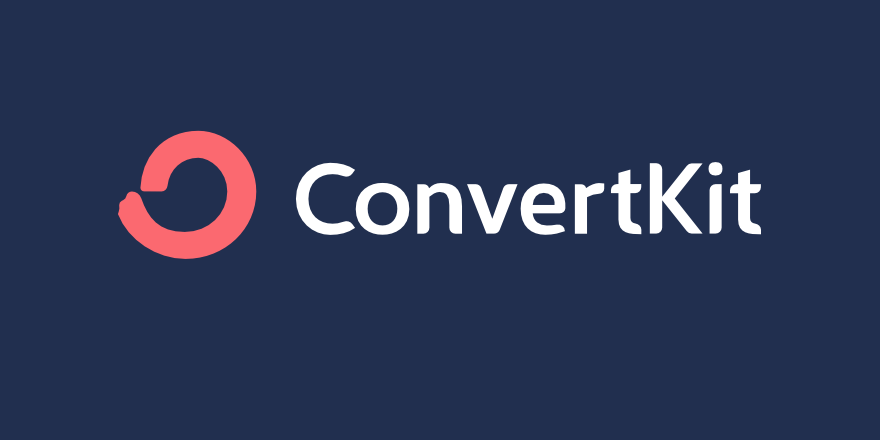 ConvertKit is a great option for bloggers that want to sell online courses and other digital products. If you're not familiar with ConvertKit, it was created by Nathan Barry after he used Mailchimp to build an email list of 40,000 people.
With this experience under his belt, Nathan set out to create a tool that makes it easier for aspiring bloggers and entrepreneurs to sell their products online.
ConvertKit prides itself on making "the best software in the world for serious content creators". Here are some of the key features:
Product delivery – Sell courses and other digital products directly from your landing page or website.
Email sequences – Automatically send emails based on what your readers do or don't do with your content.
Tagging & segmenting – Organize your contacts based on their interests so you can easily send targeted emails.
Forms & landing pages – Collect leads with customizable forms and landing pages. ConvertKit comes with plenty of templates to choose from, so you can get up and running quickly without any design skills required.
Read also:- Convertkit Review 2023:- Is It Really Worth It as an Email Marketing Software?
7. ActiveCampaign – Powerful Marketing Automation for Ecommerce Businesses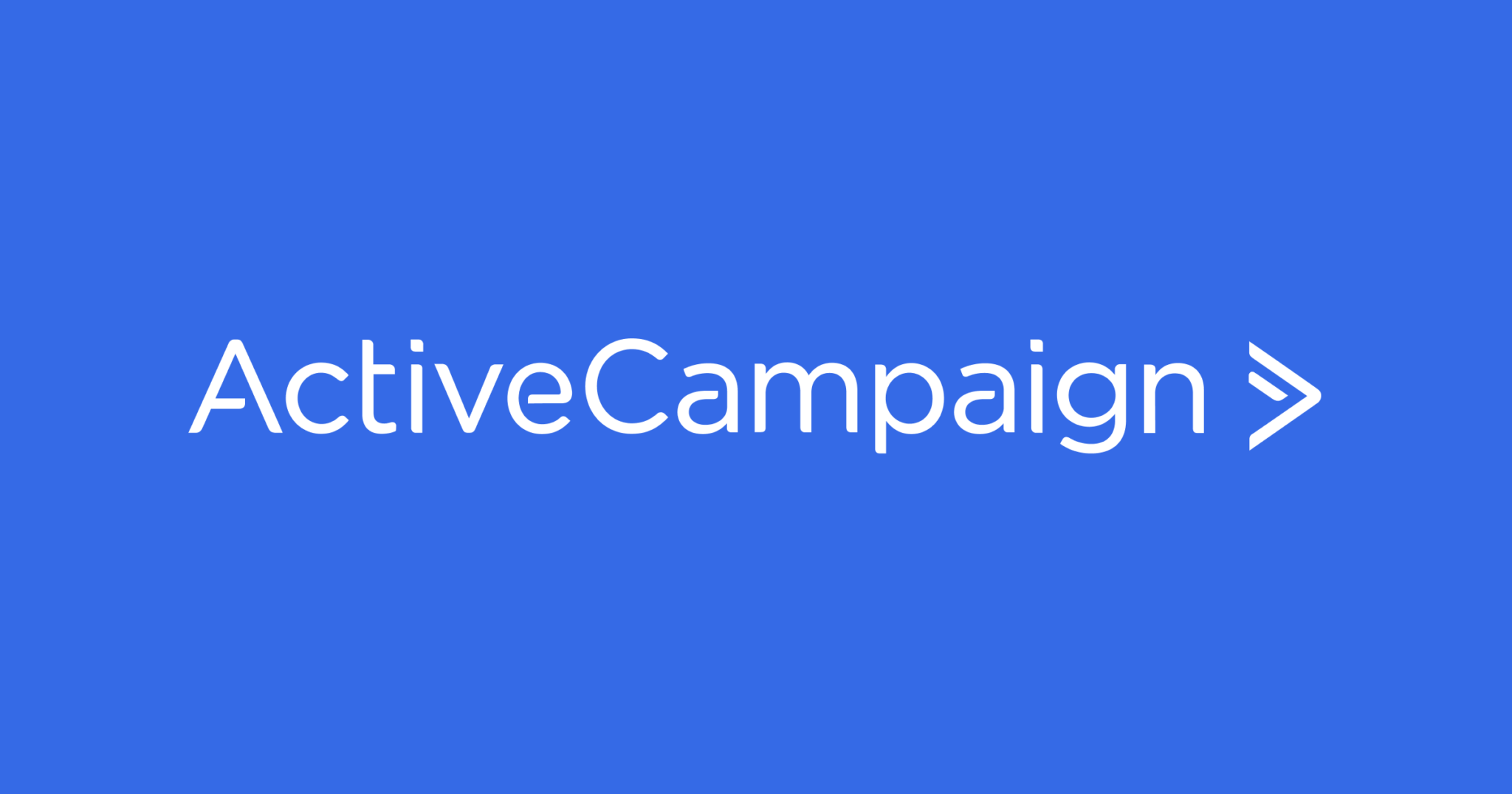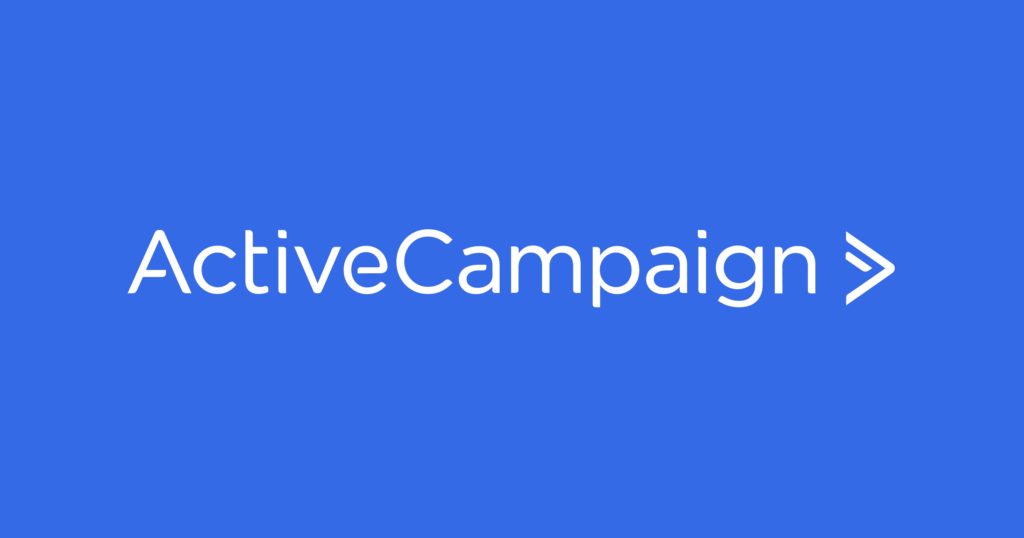 ActiveCampaign is an email marketing and automation software for eCommerce businesses that want to automate their sales and marketing processes. The solution offers a free plan which comes with all the basics you need to get started with email marketing.
What makes ActiveCampaign stand out among other Mailchimp alternatives is its ease of use and affordability. This one is ideal for beginners who have never used any email marketing tool before, as well as small businesses looking to save some money on their monthly plans while still being able to send emails that look professional enough.
The good news is – that ActiveCampaign provides a free trial so you can always sign up and test its features before committing to a paid plan. After all, there's no better way to know what it feels like using this tool than trying it yourself!
8. Drip by Leadpages – Powerful Email marketing automation tool for E-Commerce stores (Free Plan available)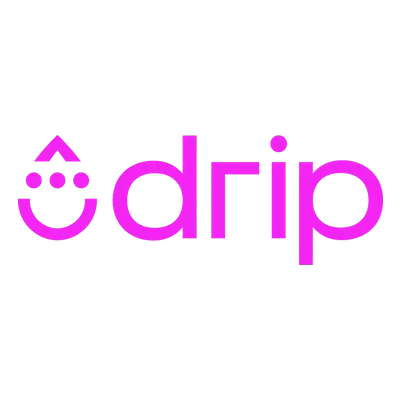 Drip is an email marketing automation tool that allows you to create personalized messages for your audience. It offers a range of features for email marketing, including creating and sending email campaigns, targeting audiences based on preferences, and more. Drip's free plan lets you send emails to up to 100 subscribers or up to 2,500 emails per month.
9. Klaviyo – Powerful Email Marketing Solution for Ecommerce Stores (Free Plan Available)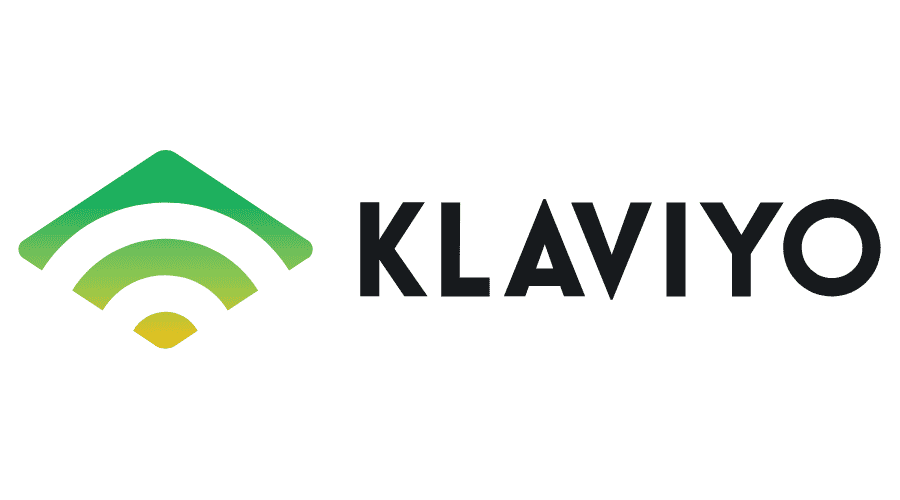 Klaviyo is an email marketing platform designed for eCommerce businesses. It integrates with popular e-commerce platforms such as Shopify, BigCommerce, Magento, WooCommerce, and many more.
Klaviyo comes with an intuitive interface that gives you a complete view of your customer's purchase history and behavior in your store. You can use this data to create personalized email campaigns to target different segments of your customer base and increase revenue opportunities.
You can send automated emails based on the interactions of your customers with your business. For example, when a subscriber subscribes to your newsletter, sends birthday wishes, or sends emails after someone has abandoned their cart before checkout.
Klaviyo also offers Facebook ads integration that allows you to target audiences who are more likely to engage with your business on social media sites like Facebook and Instagram.
Read Also:- Klaviyo Reviews: Pro & Cons and Pricing-Best Tool for E-Com
10. SendGrid – Transactional and Marketing Emails and SMTP Server Trusted by Developers and Marketers (Free Plan Available)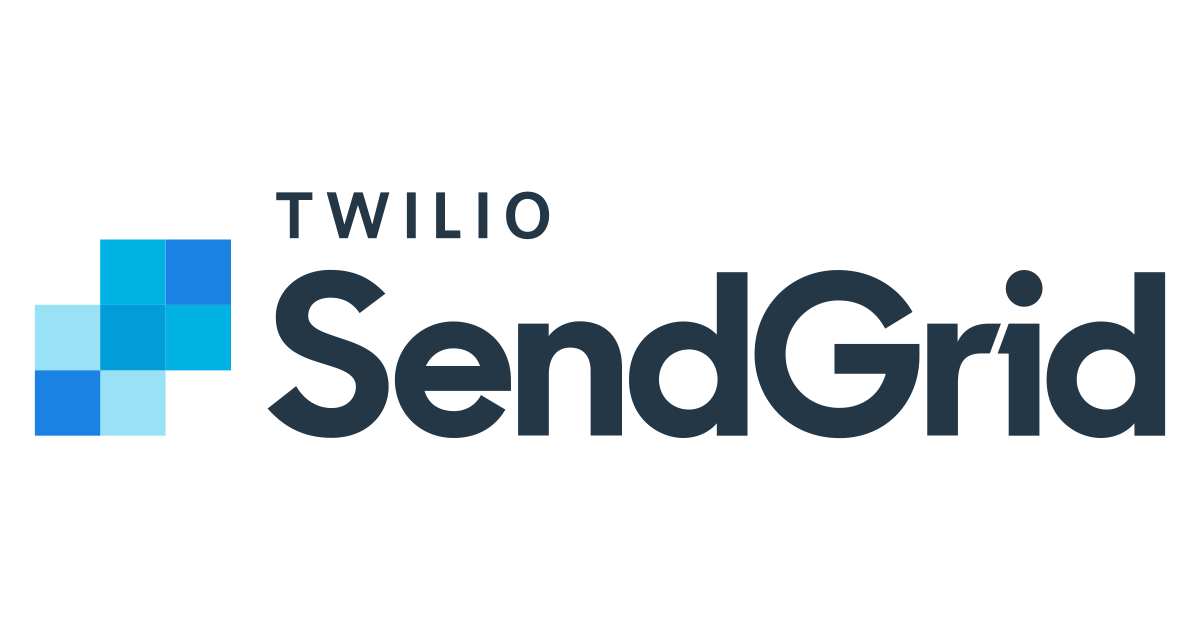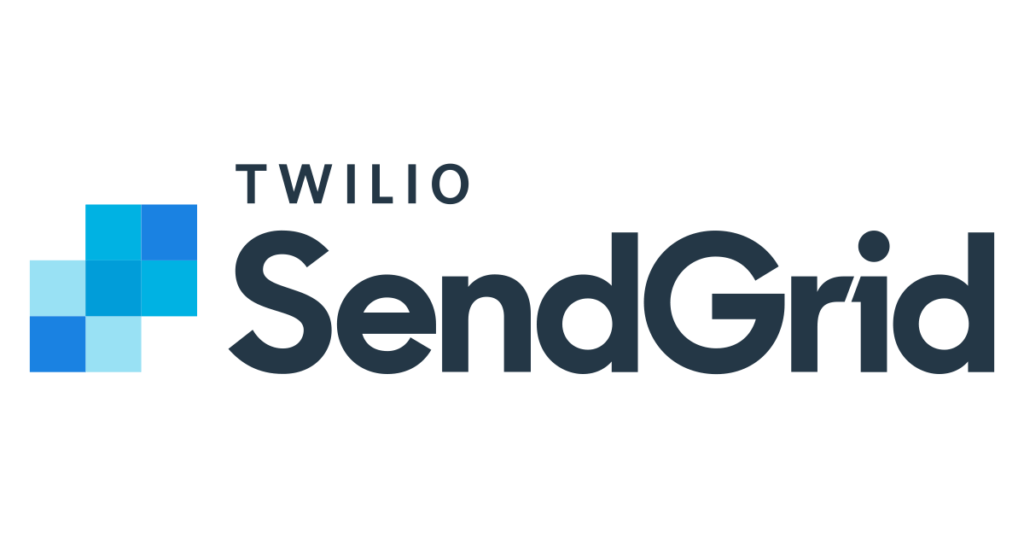 SendGrid is an all-in-one email service that allows you to send marketing emails, transactional emails, and even SMTP server emails. With its simple drag-and-drop interface, you can be up and running in minutes.
Plus it comes with all the features you need to create beautiful emails, including templates, surveys, A/B testing, and more. And if you're looking for advanced features like powerful segmentation or AI automation then SendGrid has got your back with their built-in drag-and-drop builder.
SendGrid offers a free plan (limited to 3 users) with 12000 emails per month for up to 100 contacts with no credit card needed. (MailChimp alternatives)
11. EngageBay is an All-in-One Marketing, Sales, and Support CRM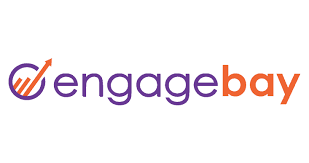 If you're looking for an all-in-one solution to grow your business, then EngageBay is the right platform for you.
EngageBay helps you build a comprehensive marketing and sales system with our affordable, but powerful products. and it's one of the best MailChimp Alternatives.
The best part is that EngageBay is super intuitive, easy to use, and designed to scale as your business grows.
12. Benchmark Email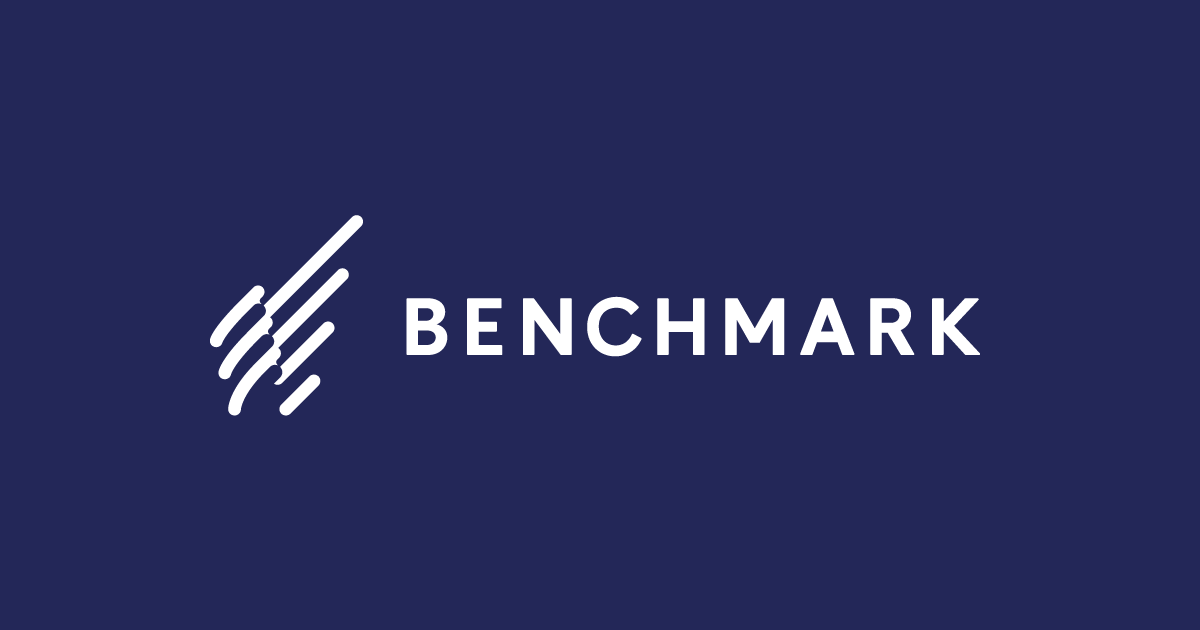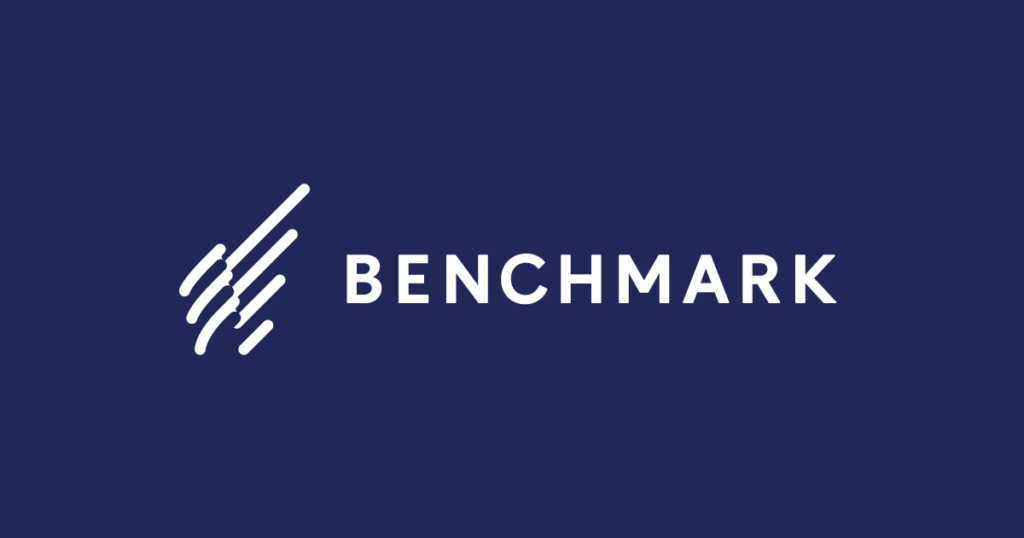 Benchmark Email Free Forever up to 250 Contacts
Benchmark Email provides a free email marketing service for up to 2,000 subscribers and 14,000 emails per month. The free plan is perfect for small businesses that are just getting started. You can upgrade at any time if you need more services. It's pay-as-you-go. Benchmark has a free forever plan with no credit card required.
Benchmark Email provides a free email editor with over 700+ templates. This is more than MailChimp offers in its basic plan. The drag-and-drop editor is easy to use and the templates look great on mobile devices and desktops alike.
If you don't have time to design your own emails from scratch or mess around with the code, Benchmark's templates will save you time and energy while looking great at the same time!
The Best Mailchimp Alternatives
If you're still debating on whether to use Mailchimp as your email marketing solution, these MailChimp alternatives might work better for you.
The Best Mailchimp Alternatives
MailChimp alternatives
Ease of use
Price
Features
HubSpot Email Marketing
HubSpot is an all-in-one CRM platform
Free version available

Paid plans start at $45 per month

HubSpot's CRM platform has all the tools and integrations you need for marketing, sales, content management, and customer service. Each product in the platform is powerful alone, but the real magic happens when you use them together.
Sendinblue
mobile-friendly email builder
Free version available

Paid plans start at $20 per month
Sendinblue is the smartest and most intuitive platform for growing businesses.
Thrive digitally as we guide your business with the right marketing & sales tools.
MailerLite

Read Review
an easy-to-use email builder and landing page builder
Free version available

Paid plans start at $9 per month
Digital marketing tools to grow your audience faster and drive revenue smarter. Backed by 24/7 award-winning support.
Moosend

Get Price
landing page builder, eCommerce integrations, and marketing automation workflows
Free version available

Paid plans start at $9 per month
Simplify your marketing tasks and reach your goals at the push of a button. Save time and headaches with Moosend's advanced automation features and thrust your email marketing forward.
MailJet
email API to build transactional emails
Free version available

Paid plans start at $15 per month
Discover the only email solution where marketers and developers can work together in real-time. Iterate faster by giving feedback directly within your email templates!
Omnisend

Get Price
multi-channel marketing automation
Free version available

Paid plans start at $16 per month
Omnisend's library of automated workflows is perfectly designed to help you sell more while reaching your shoppers at exactly the right moment.
Sender
easy-to-use interface and more SMB-friendly features
Free version available

Paid plans start at $42 per month
Sender empowers you to quickly and easily keep in touch with your customers and grow your business – while spending much less.
SendPulse
includes email, push notifications, chatbots, and SMS
Free version available

Paid plans start at $7 per month
Get all of the email marketing, CRM, and automation tools you need for increased profits, better workflows, and happier customers
Zoho Campaigns
segmentation, A/B testing, dynamic content, and native integration with the Zoho CRM
Free version available

Paid plans start at $87 per month
Create responsive designs, customize messages, deliver emails to inboxes, trigger automated workflows, and connect with new customers—Zoho Campaigns provides the toolkit to meet your email marketing needs.
Klaviyo
integrations with Shopify, WooCommerce, BigCommerce, and Magento
Free version available

Paid plans start at $20 per month
Turn hard-earned customer data into hard-working emails and texts.
AWeber
simple autoresponder
Paid plans start at $17 per month
Use one, two, or all of our easy-to-use marketing solutions for quicker success and at a fraction of the cost of other solutions.
GetResponse
including social ads, audience creation, landing pages, webinars, popup lead capture, and payment processor integration
Free version available

Paid plans start at $16 per month
Powerful, simplified tool to send emails,
create pages and automate your marketing.
Drip
CRM platform for eCommerce
Paid plans start at $19 per month
Run sophisticated multi-channel marketing campaigns that are proven to drive more sales – all with zero coding skills required.
ConvertKit

Get Price
user-friendly interface, clean analytics reports that visualize the most crucial metrics
Free version available

Paid plans start at $9 per month
Promote your latest project and collect subscribers with beautiful landing pages, sign-up forms, and link pages that make your work stand out.
Campaign Monitor
Segmentation & Personalization
Paid plans start at $9 per month
Connecting with your audience has never been easier with Campaign Monitor's straightforward email marketing and automation tools.
Constant Contact
dynamic content, product recommendations, surveys, RSVPs, and A/B testing
Paid plans start at $10 per month
Grow an audience for your small business, send awesome emails, create social ads, and sell online with our all-in-one digital marketing platform.
Keap
CRM with task management, pipeline automation, and other advanced features
Paid plans start at $59 per month
CRM, email, text messaging, landing pages, payments and so much more
MailPoet
segmentation features and eCommerce integration through WooCommerce
Free version available

Paid plans start at $9 per month
Send beautiful emails that reach inboxes every time, and create loyal subscribers.
Newsletter Lite (WordPress Plugin)
segmentation, email, and link tracking
FREE
Pro & Lite Version also available
AcyMailing
unlimited number of users


Free version available

Paid plans start at $32 per month
Engage your contacts and amaze your audience by sending them the right content at the right time.
You're going to build an incredible community and you don't even know it!
Engagebay

Get Pricing
EngageBay is an All-in-One Marketing, Sales, and Support CRM
Free version available

Paid plans start at $11.99 per month
EngageBay is a in one suite that provides all Business solution tools under one roof.
The Best Mailchimp Alternatives
There are plenty of good Mailchimp alternatives out there. Many of them are less expensive, more flexible, and more feature-rich.
If you're looking for a new email marketing platform, ask yourself these questions:
What's your budget?
How many subscribers do you have?
What features do you need?
What's your level of technical expertise?
Once you have answers to these questions, you can start looking for the perfect platform for your business.
What are the top Mailchimp alternatives for email marketing?
Some of the top alternatives to Mailchimp include Convertkit, Aweber, GetResponse, and Drip.
Are there any free Mailchimp alternatives available?
Yes, there are several free options for Mailchimp alternatives, including MailerLite, Constant Contact, and Sendinblue.
What features do the best Mailchimp alternatives offer?
The best Mailchimp alternatives typically offer a range of features including email automation, template customization, A/B testing, and integrations with other marketing tools.
How do the pricing plans for Mailchimp alternatives compare to Mailchimp's pricing?
Pricing for Mailchimp alternatives can vary, but many offer similar pricing structures with tiered plans based on the number of subscribers or features included.
Can I migrate my email list from Mailchimp to a different email marketing platform?
Yes, most email marketing platforms offer tools to help you import your email list from Mailchimp or other platforms.
What should I consider when choosing a Mailchimp alternative?
When choosing a Mailchimp alternative, consider factors such as pricing, features, integrations, and user experience.
Is it easy to switch from Mailchimp to a different email marketing platform?
In most cases, switching from Mailchimp to a different email marketing platform is a straightforward process, but it may require some time and effort to set up and migrate your email list and campaigns.
Can I use more than one email marketing platform at the same time?
Yes, you can use multiple email marketing platforms at the same time, although it may require additional effort to manage and maintain multiple accounts.
Are there any email marketing platforms that offer a free trial?
Yes, many email marketing platforms offer a free trial period, allowing you to test out the features and see if the platform is a good fit for your needs before committing to a paid plan.
What is the best Mailchimp alternative for small businesses?
The best Mailchimp alternative for small businesses may depend on the specific needs and goals of the business. Some popular options for small businesses include Convertkit, Aweber, and MailerLite.
Read More
Hey, I am Karan Paswan, The Founder of this Digital Marketing Agency and many other online Ventures .
I'm a professional full-time blogger, a digital marketer, and a trainer. I'm here to help Bloggers, Startup and Business Owners to grow their business online.