Moosend Review Summary
In summary, Moosend is a well-rounded email marketing tool that is easy to use and has a lot of automation and personalization features. Moosend is a solid choice for small businesses, but larger businesses may need a more powerful solution.
If you're looking for an affordable email marketing service with plenty of tools, great automation capabilities, and support for multilingual audiences, then Moosend may be right for you.
What is Moosend?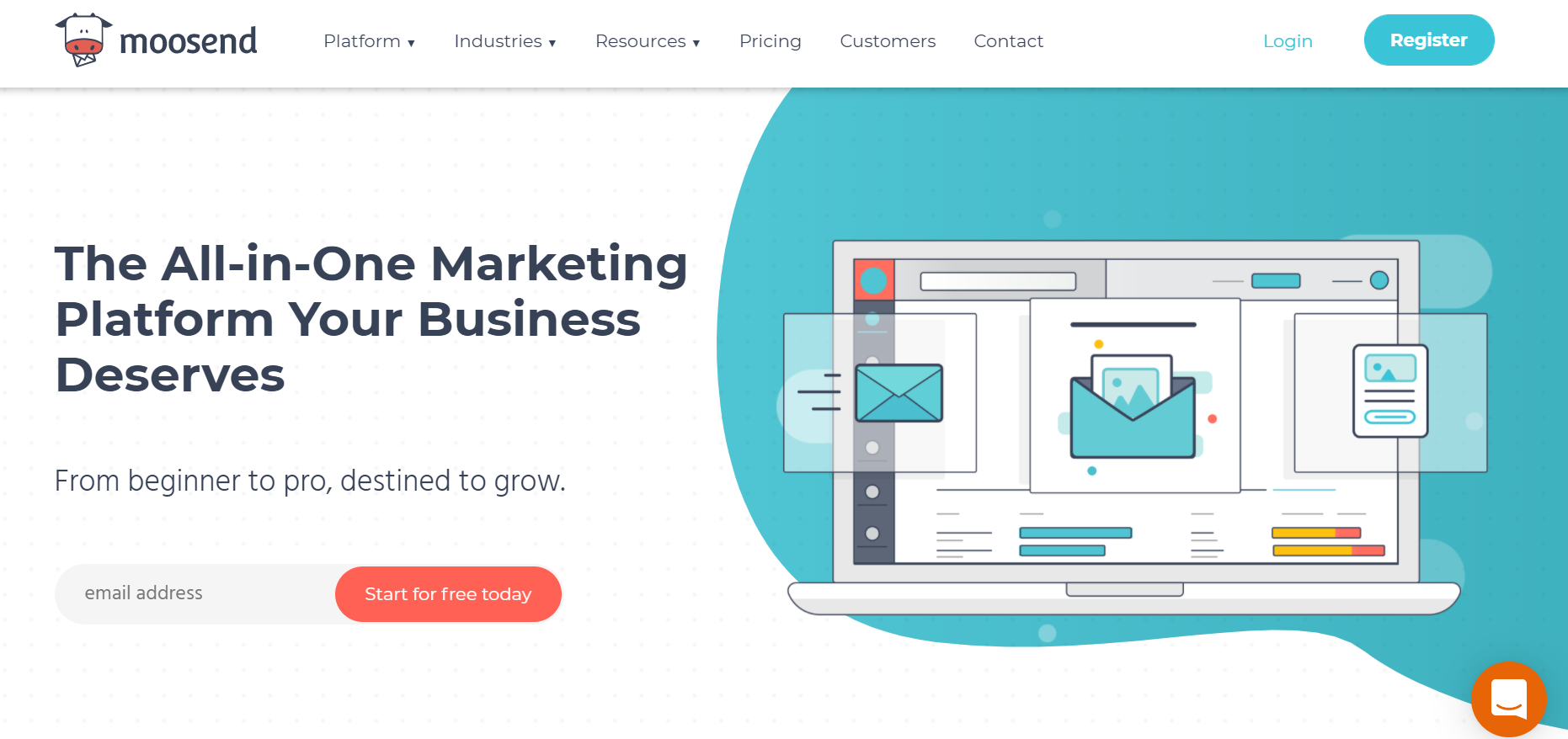 Moosend is an email marketing platform that can be used to send newsletters, campaigns, and promotions to your subscribers. The platform also offers users the ability to create landing pages for their online businesses.
Moosend is focused on providing a simple, easy-to-use interface for the end-user. It eliminates much of the technical jargon and complex functionality that often leaves competitors' platforms overwhelming.
Moosend's drag-and-drop editor makes it possible for anyone to create beautiful newsletters with no HTML coding knowledge necessary. You can choose from templates or start with a blank canvas and design something completely unique.
There are also plenty of tools available to help you get started. Moosend also offers one of the best reporting systems in email marketing software: you'll be able to see how your campaigns perform over time, which elements are most effective at engaging users (such as links or images), and much more!
Pricing plans range from free (the forever plan) all the way up through enterprise-level solutions – there's even an affiliate program that lets you make money by referring new customers!
Without any technical experience required, Moosend could be right for you if want an easy way to grow your business without breaking your bank account balance or spending hours learning complicated coding languages such as Javascript/Python/C++, etc…
Moosend Pricing & Cost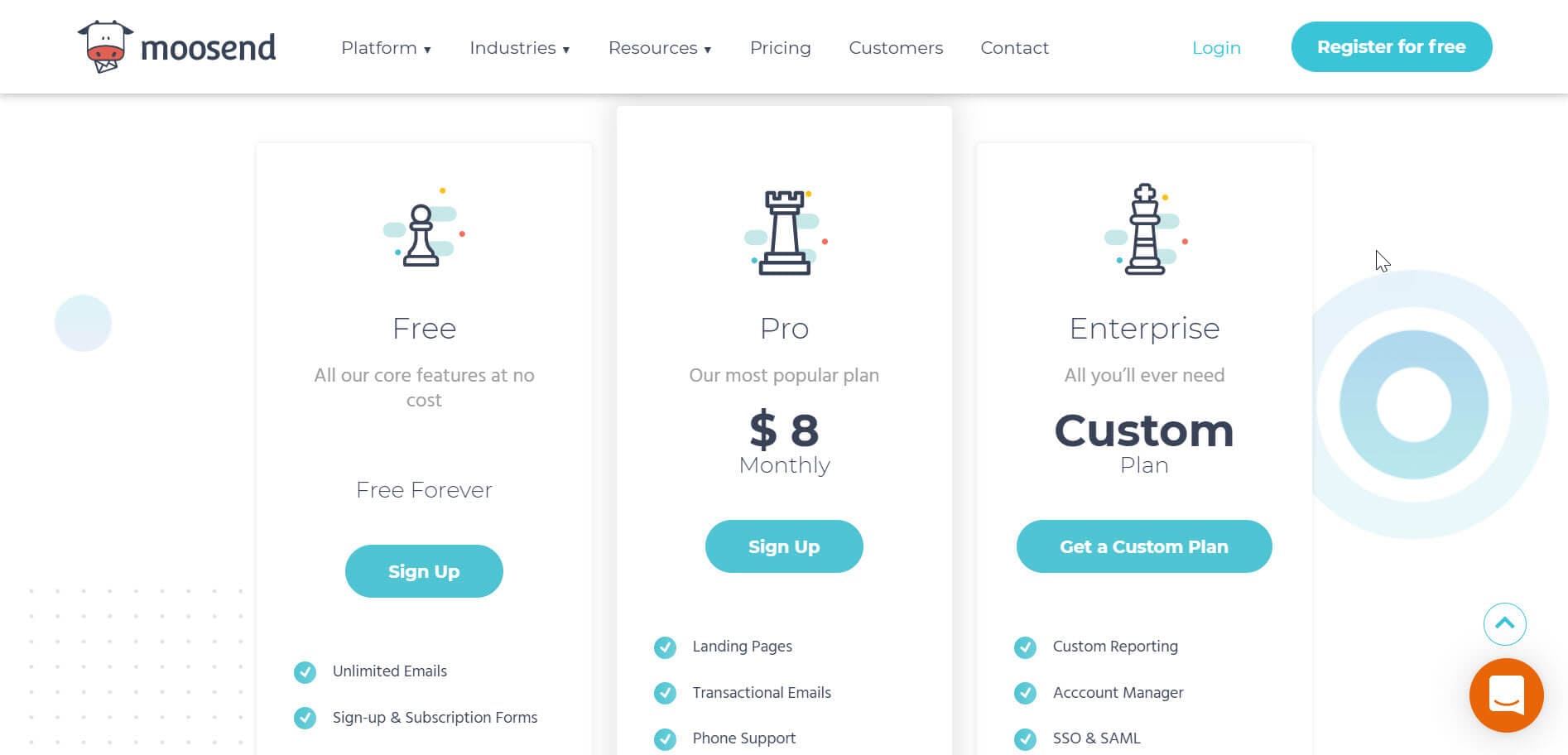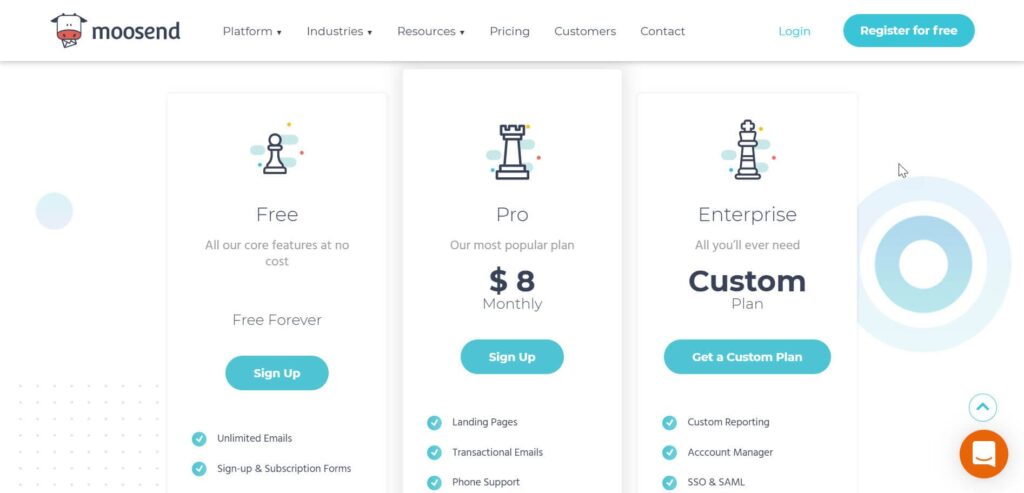 Moosend offers several different pricing tiers.
#Moosend Review 2022 – Pricing, Features & Alternatives
Their free plan allows for up to 1,000 subscribers and unlimited emails per month. You will have access to their online support and knowledge base, but won't be able to give them a call or get any hands-on training from an expert. They also don't offer multi-user accounts at this level, so you can only log in with one account.
The paid plans are divided into two categories: monthly or yearly subscriptions. Pricing is tiered by the number of subscribers per list: a list with 2,500 subscribers will cost less than one with 15,000 (or 50,000).
The top tier costs more than the bottom tier regardless of whether you pay monthly or annually—because it's either $6 more dollars per month ($66 total) or $72 fewer dollars per year ($528 total).
Most people end up choosing annual payments over monthly because it ends up saving them money in the long run.
At their most expensive (which comes out to $858, charged annually), you'll also get access to an account manager who will walk you through creating campaigns and automation as well as specific features like split testing and scheduling emails based on your audience's timezone.
However, there are no additional discounts available for enterprise plans that exceed 50,000 contacts.
Moosend Features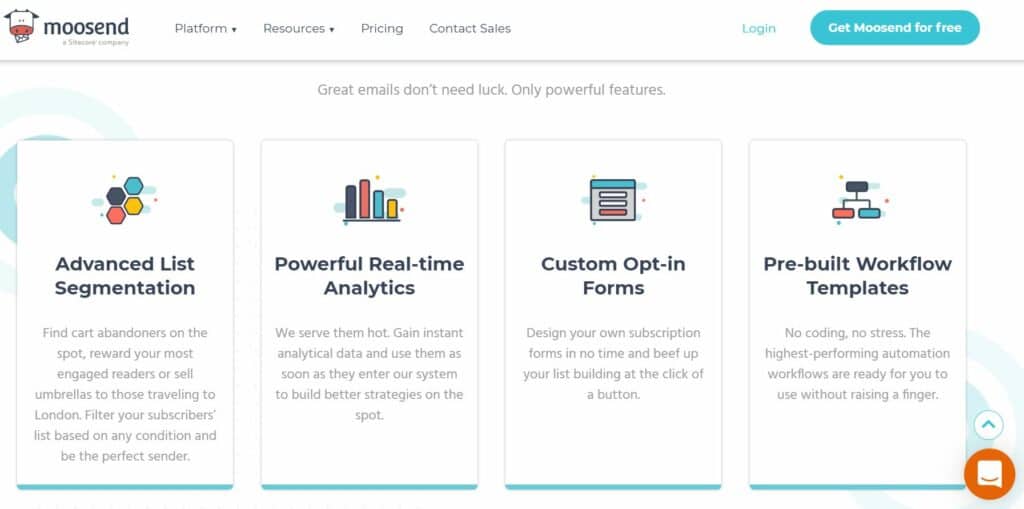 Moosend has some pretty cool features, including:
Drag-and-drop email builder
Email automation
Landing pages
Subscription forms
Email segmentation
A/B testing (to see which campaign performs the best)
Real-time analytics (to see how your campaigns are performing)
Integrations with other software and apps like Doppler, Zapier, etc.
Moosend Alternatives & Competitors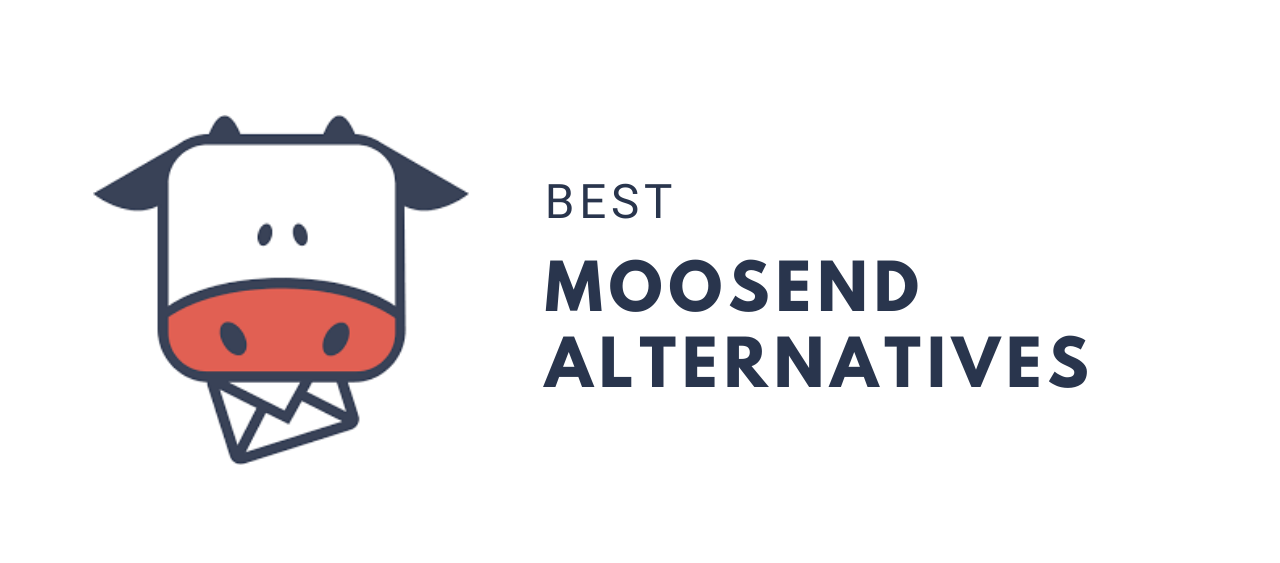 Moosend is a great tool, but if you're still curious about other options, there are several similar email marketing platforms to take into consideration. Here are some of the top Moosend competitors:
Mailchimp – MailChimp is an ESP with a massive user base that understands how it works and what tools are necessary in order to get everything done efficiently. Its interface isn't as clean as some of its counterparts (like Constant Contact), but it still boasts exceptional features like A/B testing, integration with Google Analytics, and built-in analytics with attribution reporting.
Read Also – 15 Best Mailchimp Alternatives Free & Paid in 2022
Campaign Monitor – Campaign Monitor gives you the power to build a brand-new email list on the fly! It's free and it's easy to use!
Constant Contact – Constant Contact enables you to send and receive email newsletters and promotional emails. We offer a variety of features. Subscribers can unsubscribe at any time, and the list of recent and archived newsletters is available on Constant Contact.
Drip – Drip is a marketing tool that allows you to send emails to your subscribers based on the sales volume of your products.
GetResponse – GetResponse is a classic email marketing software that has been used by many of the biggest brands in the world. GetResponse comes with a lot of features to help your marketing campaigns.
For example, it gives you the ability to track and measure your email opens and opens rates, it offers a set of templates, and it offers the ability to have your own support team handle things you maybe do not want them to handle.
MailerLite – Mailerlite is a free email marketing software. It is lightweight and easy to use. It provides a good interface for the users to create marketing campaigns and analysis of email campaigns. It is used by many corporations.
MailerLite Review – Mailerlite Reviews & Ratings (2022) – Pros & Cons
Converkit – Converkit is an email marketing software that allows you to send emails to people based on the person's profile or past emails. It is also very easy to use
Read ConvertKit Review – Convertkit Review 2022:- Is It Really Worth It as an Email Marketing Software?
HubSpot Marketing Hub Professional (formerly known as HubSpot) – Hubspot is a product of Google that allows for the creation of email marketing campaigns that are customized for different types of customers.
A HubSpot account is opened with a simple email and you are then able to create campaigns that can be customized according to your needs. The email template in HubSpot is very simple and intuitive. The email that is sent when you click on a HubSpot link is very simple to read.
Active Campaign – This tool allows you to easily send email campaigns to your customers, influencers, and clients. It also allows you to send emails to your customers and clients in the way you want, whether they are on your company website or social media channels. This tool has a lot of features that you can use to get more information on the tool and how it works.
Sendinblue – Sendinblue is an email marketing tool that allows you to send emails to your own subscribers. Sendinblue is most helpful when your subscribers are prospects or customers you want to communicate with. Sendinblue allows you to send emails to your customers and prospects. You can also manage your subscribers with the Sendinblue dashboard, which is an easy-to-use web interface.
Read Also – Sendinblue Review 2022- Best & Free For Beginners
SendPulse – SendPulse is a PPC advertising tool that allows you to send email campaigns from your website or blog to your list of targeted users. The tool is easy to use and is a great way to boost your online business.
SendGrid – SendGrid is an online email marketing tool. We use it to send emails to webmasters who are interested in using our tool. We use it because it is very easy to use, and it is easy to set up. It is also very easy to use with our content management system (CMS).
Is Moosend right for you?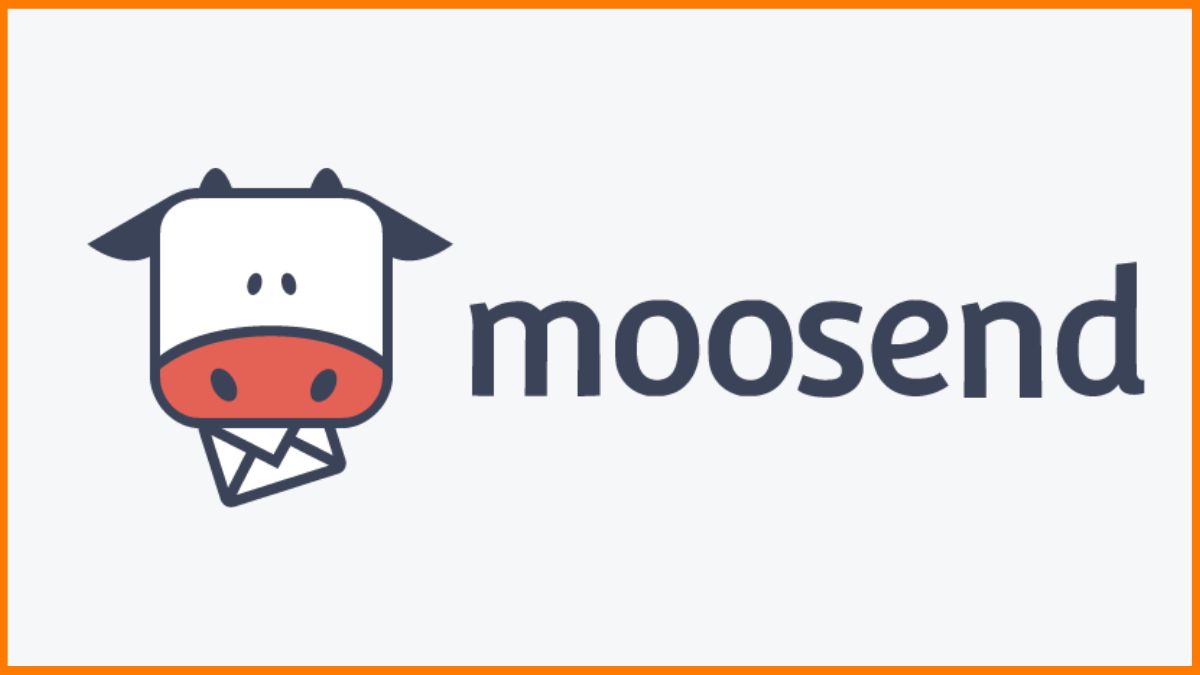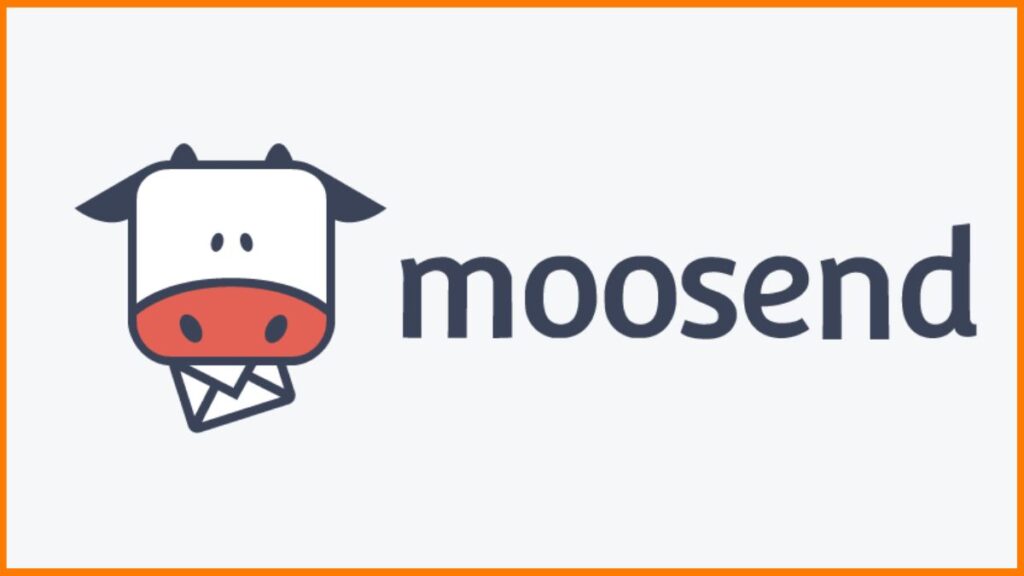 The bottom line is that Moosend is a great email marketing software for businesses. It has a great range of features, but is also very easy to use and has a low learning curve. So if you're not too tech-savvy, but want to get started with email marketing then this really is a product worth using.
This software can be used to send newsletters, promotions, run email campaigns, and many other things depending on your business needs and the type of emails that you need to send out.
Moosend also gives the option of starting off with a free plan during which time you can try out their services before making any financial commitment to them.
Read Also:-
Hey, I am Karan Paswan, The Founder of this Digital Marketing Agency and many other online Ventures .
I'm a professional full-time blogger, a digital marketer, and a trainer. I'm here to help Bloggers, Startup and Business Owners to grow their business online.