All the ConvertKit Alternatives with Pros and Cons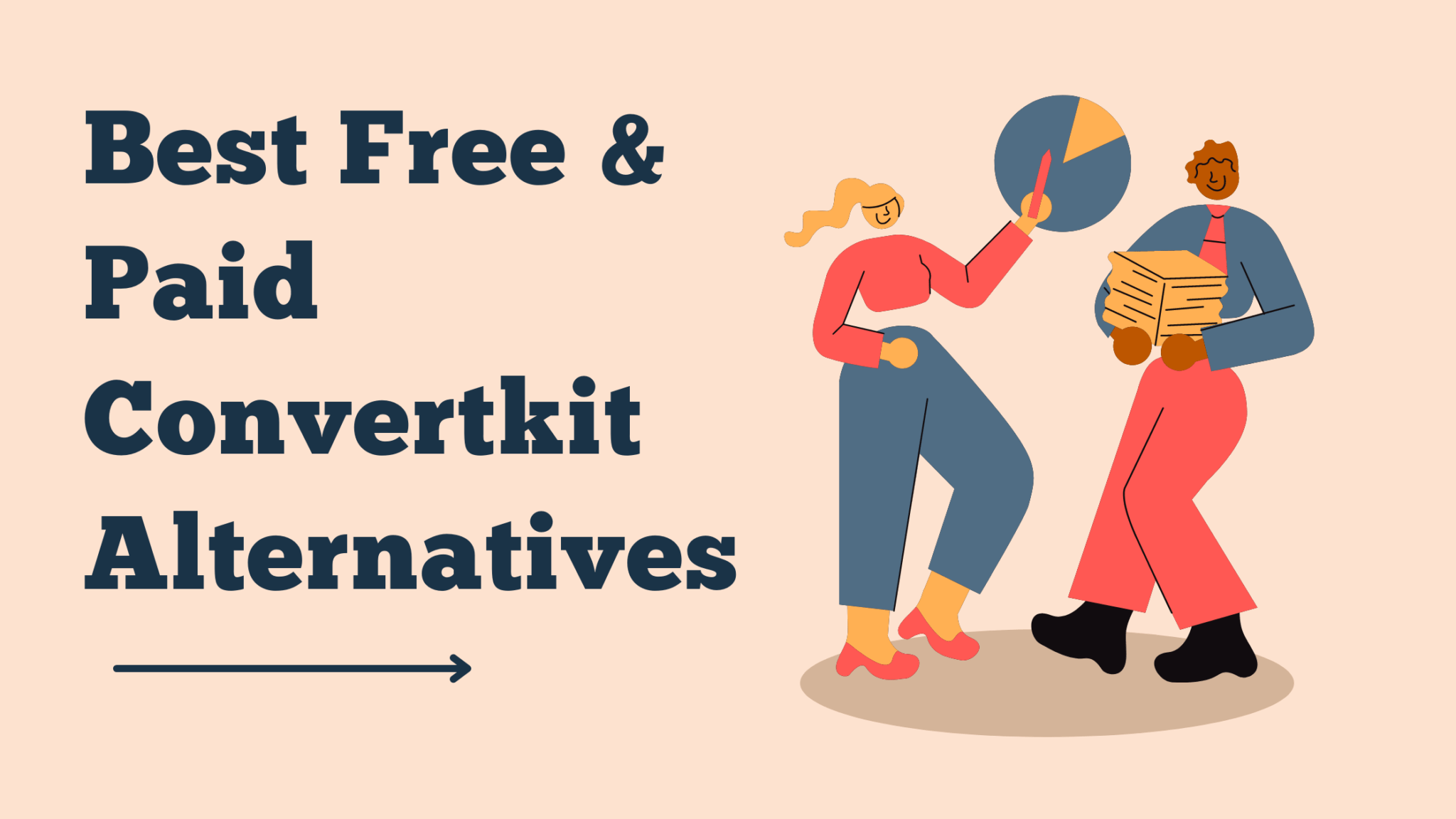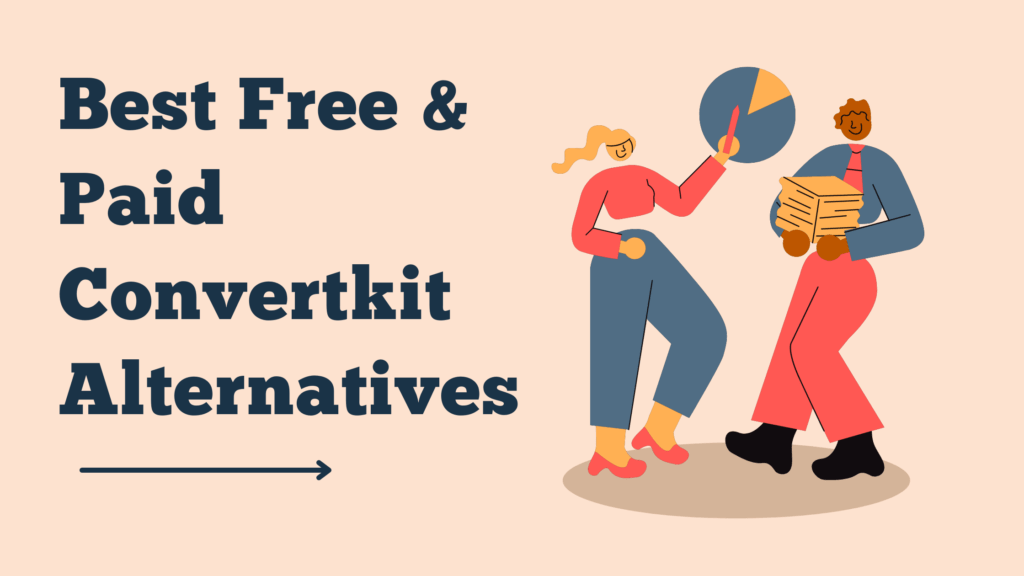 When it comes to email marketing software, you have a lot of choices.
You've probably found our ConvertKit Alternatives article because you're looking for something new.
Maybe you're tired of the high cost? Or maybe your needs have evolved and ConvertKit is no longer cutting it?
Whatever the reason, there are a lot of email marketing service providers out there so finding the right one can be tricky especially if you're new to this.
While we believe that there are the best ConvertKit alternatives for most businesses, there's a chance that some of these alternatives are better suited for your particular needs and circumstances.
So before choosing an email marketing service provider, here's what we suggest:
Write down what is important to you and your business when it comes to sending emails (for example list segmentation, automation features, integrations, etc.)
Make a list of all of the features you need from an email marketing service provider like what types of emails you need to send out or do any particular integrations matter to you. (For example Zapier or Shopify)
Think about how much your budget is willing to work.
Also Read:- Convertkit Review 2022:- Is It Really Worth It as an Email Marketing Software?
Why You'd Use ConvertKit Alternatives
If you're someone who's interested in the best email marketing platform, ConvertKit is probably one of the first options that come to mind.
However, while it may be a popular choice, it's not necessarily the best option—particularly if you're on a budget or have a very specific need in mind.
In this article, we'll take a look at why ConvertKit might not be the best option for you and some alternatives that might fit your needs better.
Why don't we like ConvertKit? It was expensive.
ConvertKit starts with an annual plan for $29/month (or $49/month if you pay month-to-month).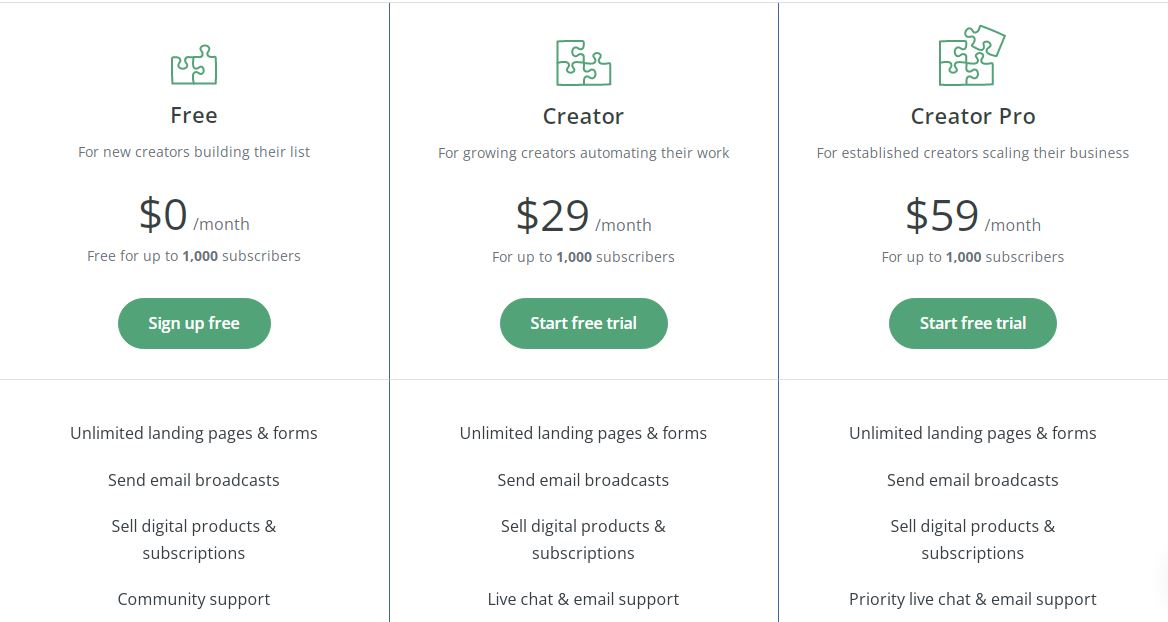 The main reason I dislike ConvertKit is because of their pricing model, which charges by subscribers.
That means every time your list grows, so does your price tag. That might work for some people, but as someone on a tight budget, I'd rather stick to something that has flat-rate pricing.
1. MailerLite (The Best ConvertKit Alternatives for Most People)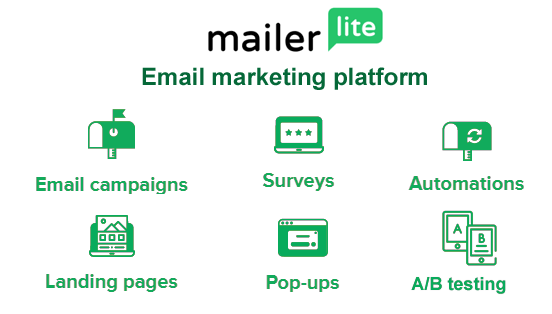 If you're looking for ConvertKit alternatives that both look good and are easy to use, then you should check out MailerLite.
MailerLite checks all the right boxes when it comes to email marketing. It has great deliverability, it's easy to use, and it's very affordable (even free if you have a small list).
The free plan lets you collect unlimited subscribers and send 12k emails each month—more than enough for many bloggers.
Even better – there are no limits on the number of segments or forms you can create with the free plan!
When compared with ConvertKit, MailerLite wins hands down in terms of pricing (ConvertKit costs 4 times more) but also has some other cool features like geolocation tools.
For example, if your reader is reading from India then your emails will be sent at an India-friendly time automatically without you having to do anything special 🙂
2. ActiveCampaign (Best for Sales Funnels)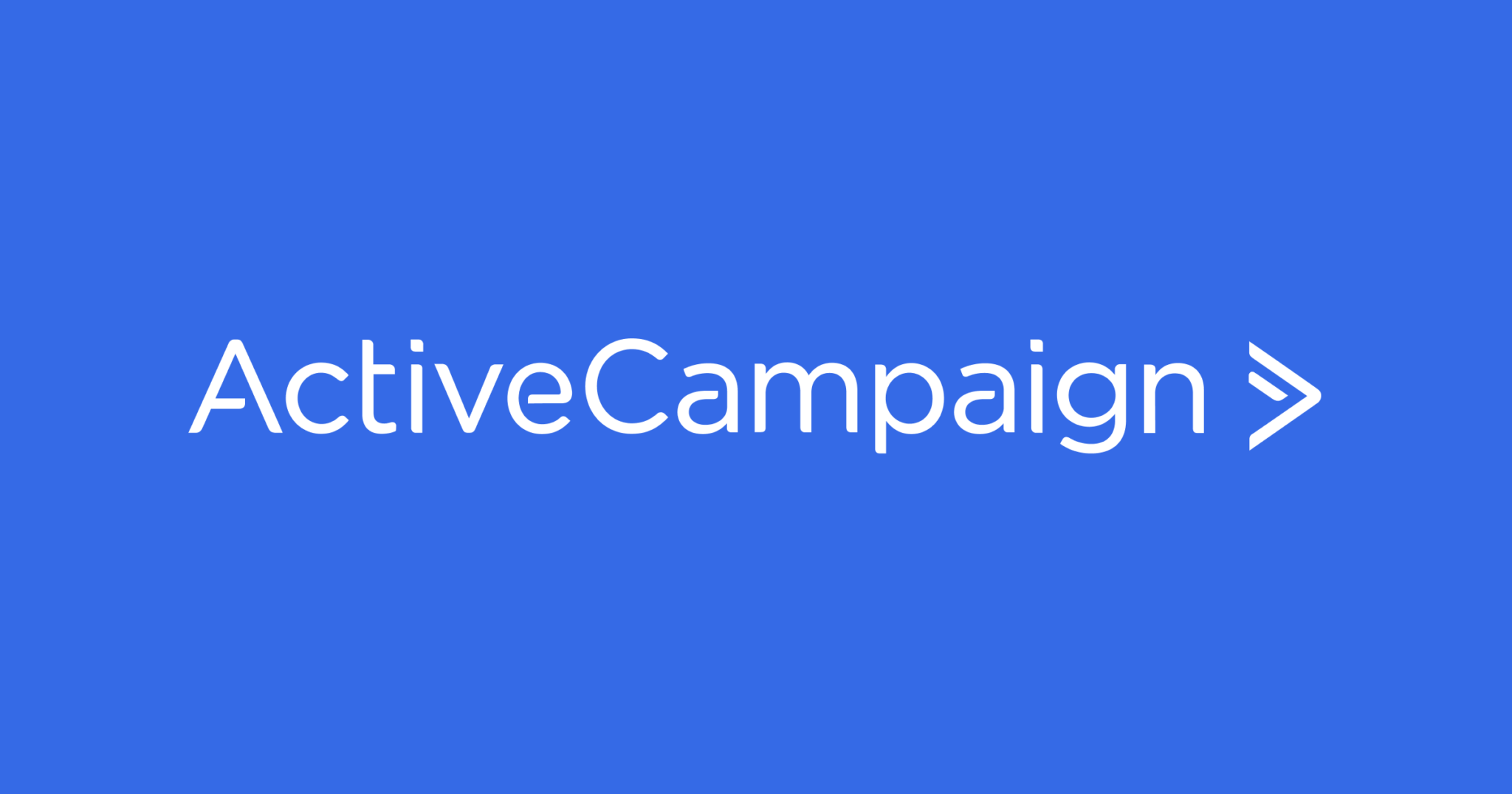 ActiveCampaign is a great choice if you are looking to build in-depth email sequences. It offers a wide range of features and is easy to use, even for beginners, making it a good option if you're just getting started with sales funnels.
What's more, ActiveCampaign has an impressive number of integrations available which means that you can connect any other platform that you're using to it.
You can get started with ActiveCampaign free for up to 500 subscribers (their Lite plan), or alternatively, upgrade from $15 per month for up to 1,000 subscribers (their Plus plan).
3. Drip (Best for Ecommerce)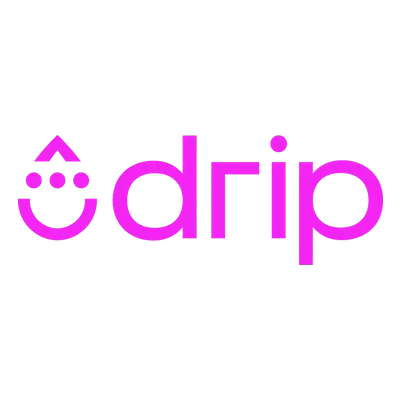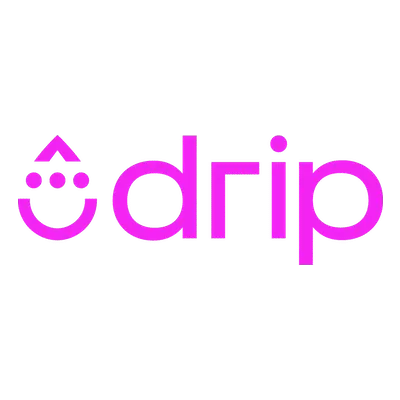 Drip is ConvertKit's biggest competitor. It's better for e-commerce companies because it has a fun way to tag customers based on their purchase histories,
which allows for more automation (which can help you save time). Drip also does a better job with reports and customer support. You can sign up for a free trial here.
However, Drip is significantly more expensive than ConvertKit so I wouldn't recommend it if you're on a tight budget or just getting started.
4. AWeber (Best for Beginners)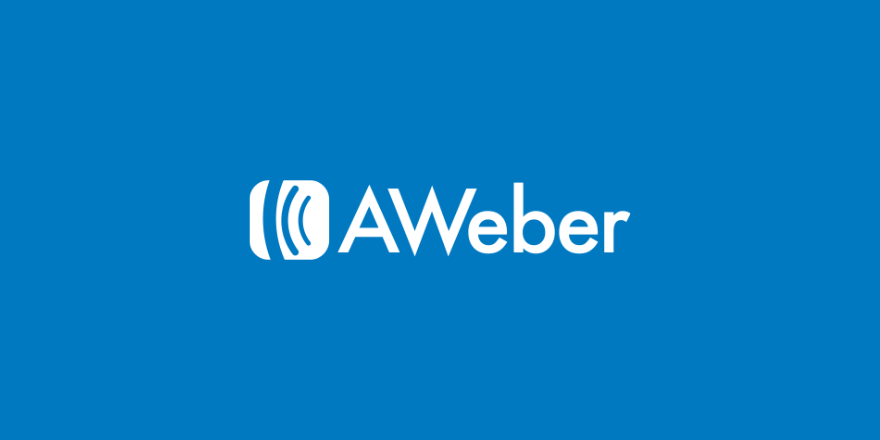 If you're a beginner and want to test out email marketing and automation, AWeber is a great option.
It has all the features you could want in an email platform at an affordable rate, plus it's free to try.
AWeber has been around since 1998 and has a stellar reputation among small businesses and solopreneurs who have used it for many years.
There's also a great customer support team available if you have questions along the way.
4. GetResponse (Best for Marketing Automation)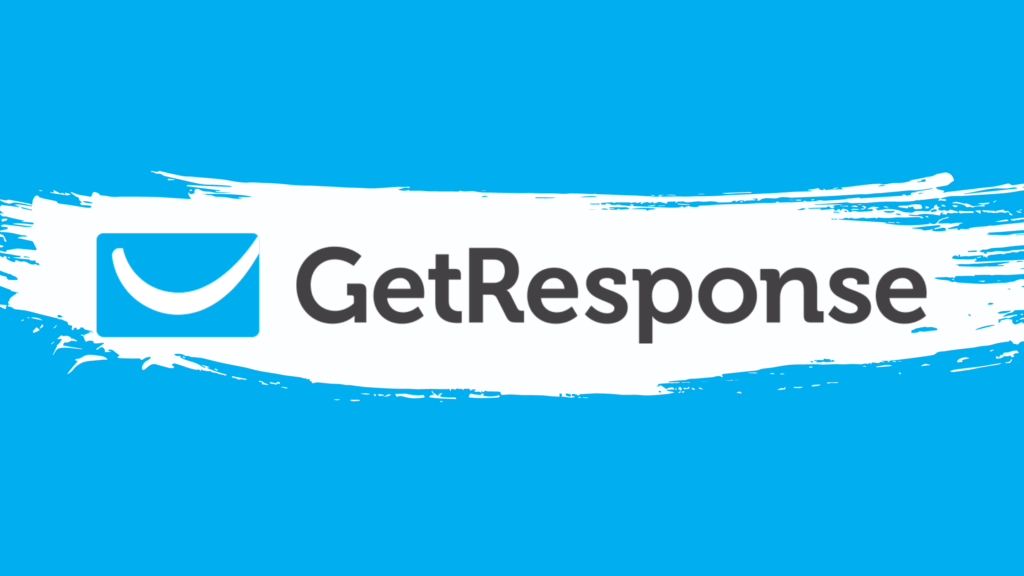 If you're looking for an alternative that can do more than Convertkit, GetResponse is definitely a great option.
It is easy to use and has a visual campaign builder that most users find intuitive. You can create complex email marketing campaigns with ease,
which makes it a great choice for small businesses. Plus, GetResponse comes with a landing page builder and webinar feature as well—making it one of the best all-around alternatives to Convertkit.
5. MailChimp (The Free Option)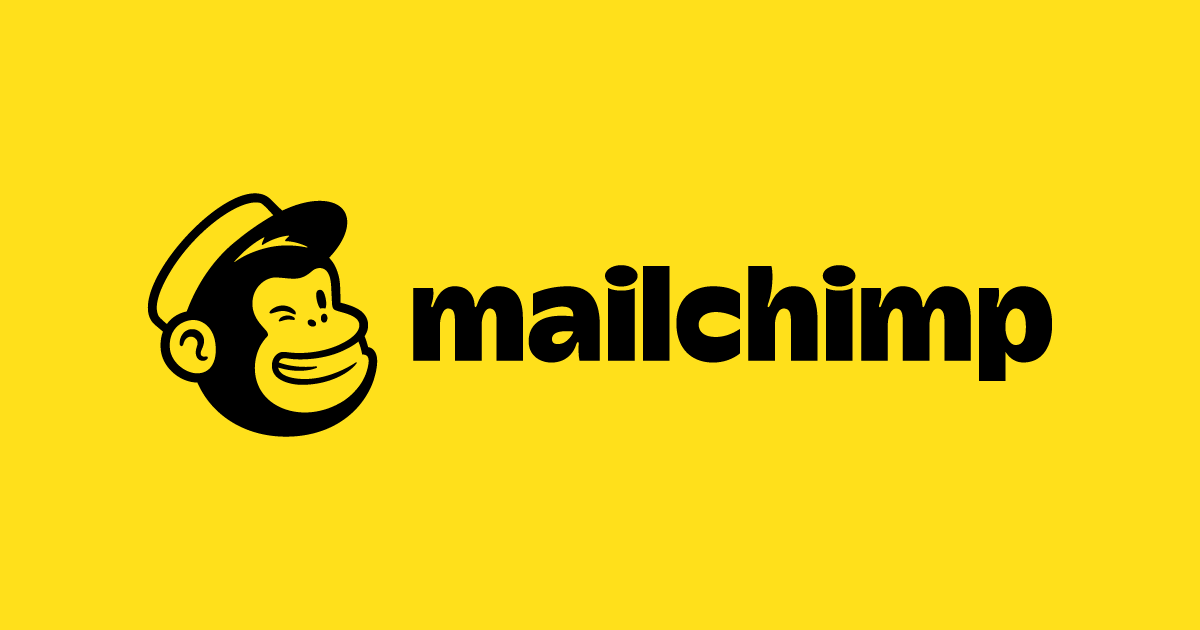 Mailchimp is a popular choice and it's easy to see why.
The thing that draws so many people to MailChimp (besides the fact that they have an adorable brand) is the fact that they offer a free option for up to 2,000 subscribers!
ConvertKit is a good email marketing software, but you have a lot of choices
When emailing your subscribers, the last thing you want to do is disappoint them by sending out emails that are half-baked and ill-timed.
Therefore, in order to send out emails that your subscribers actually look forward to receiving, it's crucial that you have a tool at your disposal with which to craft those emails. ConvertKit makes this possible.
But as we've said before, there are a lot of options when it comes to choosing email marketing software.
But if you're looking for an effective alternative to ConvertKit—one that offers more features and better value for money than ConvertKit while still being user-friendly enough for anyone who isn't technologically inclined—then MailerLite might be just what you're looking for!
Read More
Hey, I am Karan Paswan, The Founder of this Digital Marketing Agency and many other online Ventures .
I'm a professional full-time blogger, a digital marketer, and a trainer. I'm here to help Bloggers, Startup and Business Owners to grow their business online.