MailerLite Overview – Email Marketing Software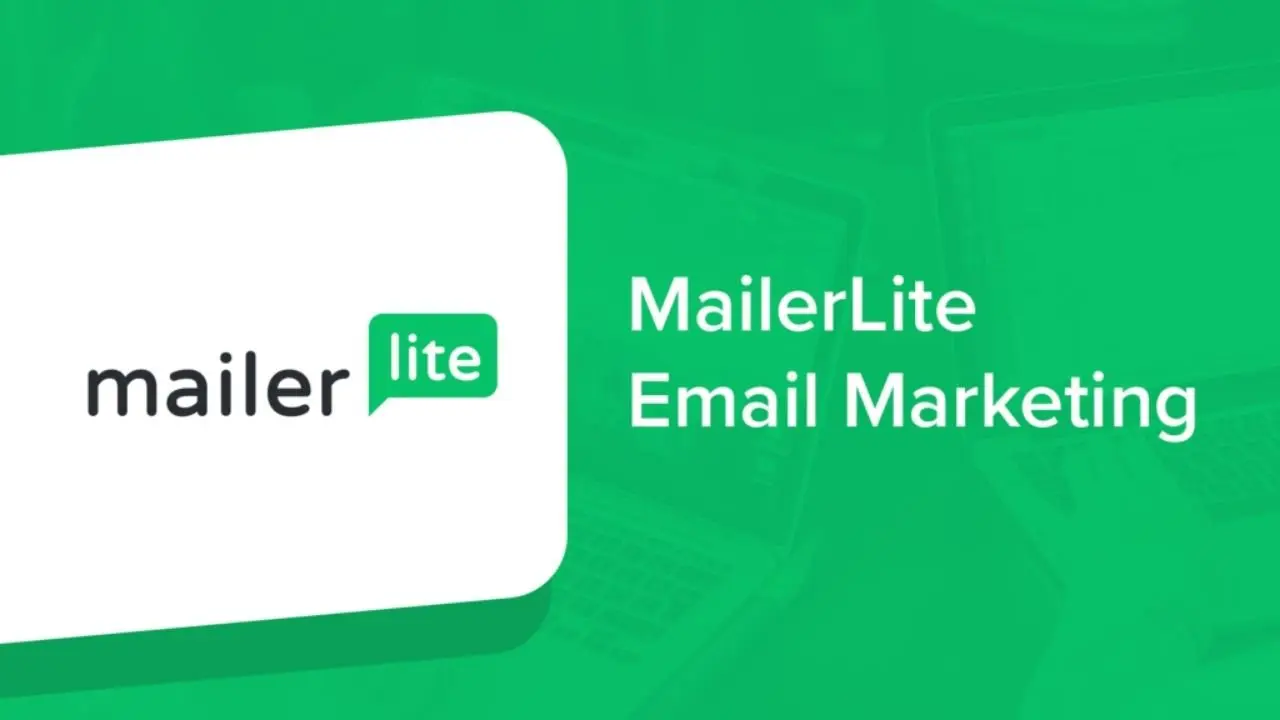 MailerLite Review – Before reviewing mailerlite, we have to know what is mailerlite? what is mailerlite pricing? and what are mailerlite features?
MailerLite is an email marketing platform that was founded in 2005. Their headquarters are in Vilnius, Lithuania and they have over 1,000,000 users worldwide.
MailerLite's mission is to make email marketing easy, so you can grow your business and communicate with your audience how you want through newsletters, surveys, and landing pages.
As a small team of over 100 employees, they're committed to proving that you don't need to be a huge company with a big budget to effectively build relationships with your customers through email.
MailerLite Review – Main Key Features of MailerLite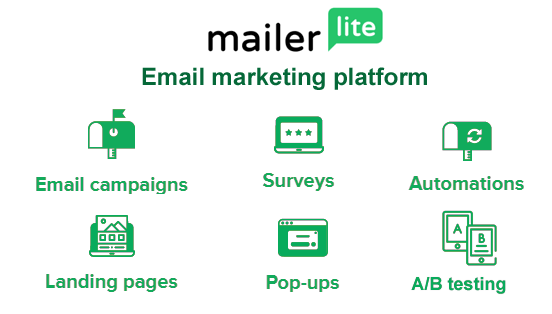 MailerLite takes pride in walking users through its features, with a series of emails and webinars that help you get used to each tool.
The features are broken down into sections: Create, Send, Automate, and Reports.
The create section lets you design emails using the drag-and-drop editor or custom code; build landing pages and design signup forms. You can also customize pop-ups and add them to your site.
The send section is where you can import subscribers from CSV files or an external form builder like Wufoo or Gravity Forms. Use MailerLite's form builder to collect subscribers on your website or send out notifications for new blog posts via the RSS feed.
MailerLite also offers a double opt-in feature that ensures the subscriber really wants to receive communications from your company.
You can even set up a welcome email series that goes out once people subscribe. This helps nurture leads and creates a relationship with them so they feel more connected to your business and brand.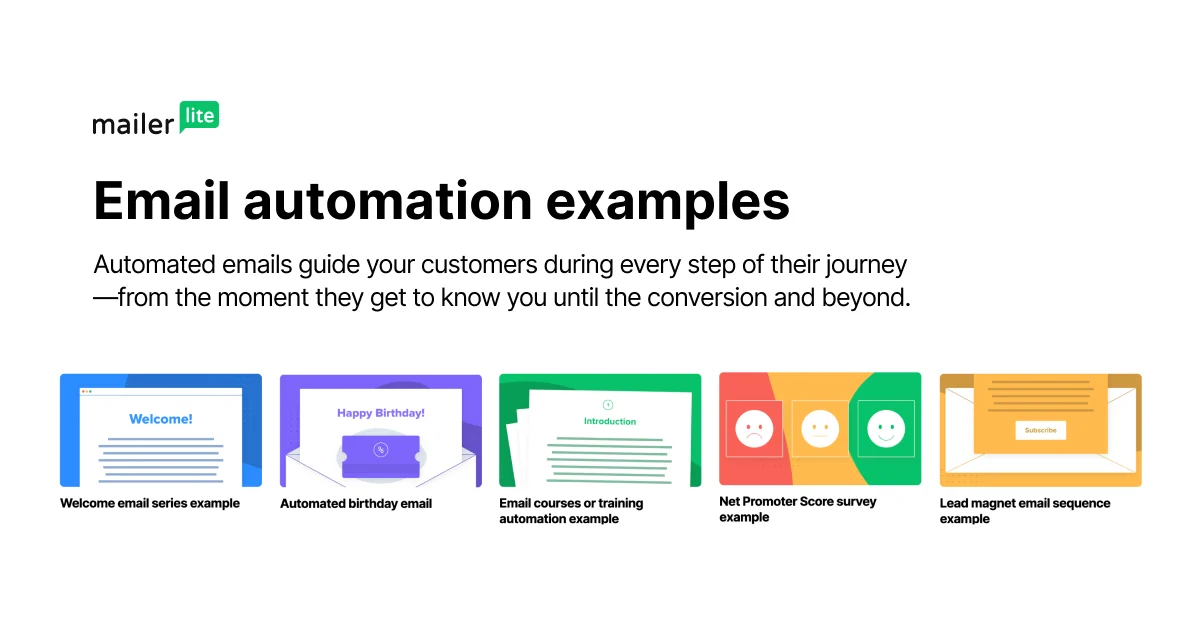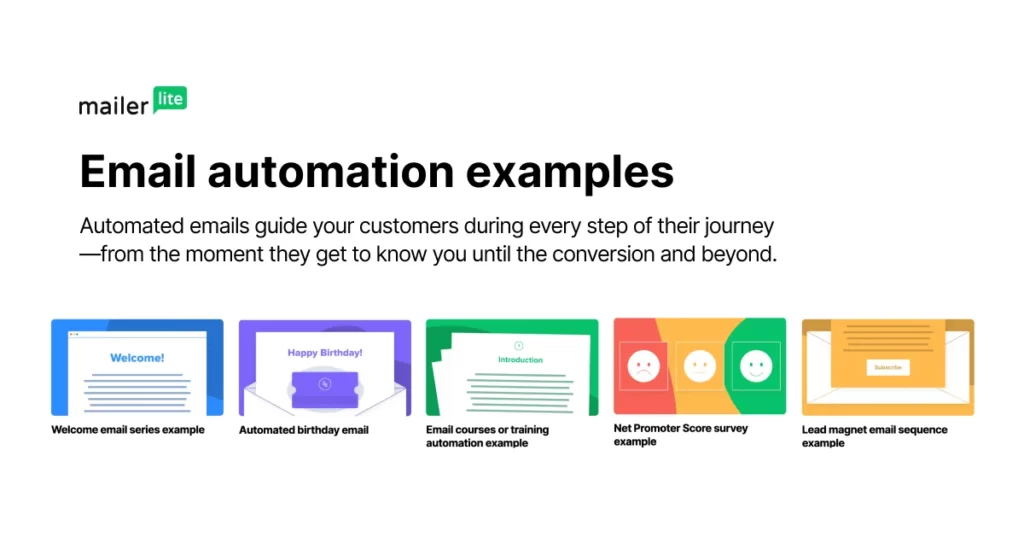 In the reports section, you're given access to metrics such as open rate, clickthrough rate, unsubscribe rate (which should always be monitored), revenue generated from the campaign (if applicable),
spam complaints, recipient location by country/region/city/ISP domain name/device type/browser information per campaign (this is helpful if you're targeting international clients),
number of clicks per link in the email campaign, referral statistics for traffic sent back to your website after someone clicked on a link in the email message, bounce rates by hard bounces vs soft bounces—hard bounces being an address that doesn't exist anymore—and opens by unique vs total opens (if someone has opened it twice it will only count as one)
MailerLite Pricing – Is it any good?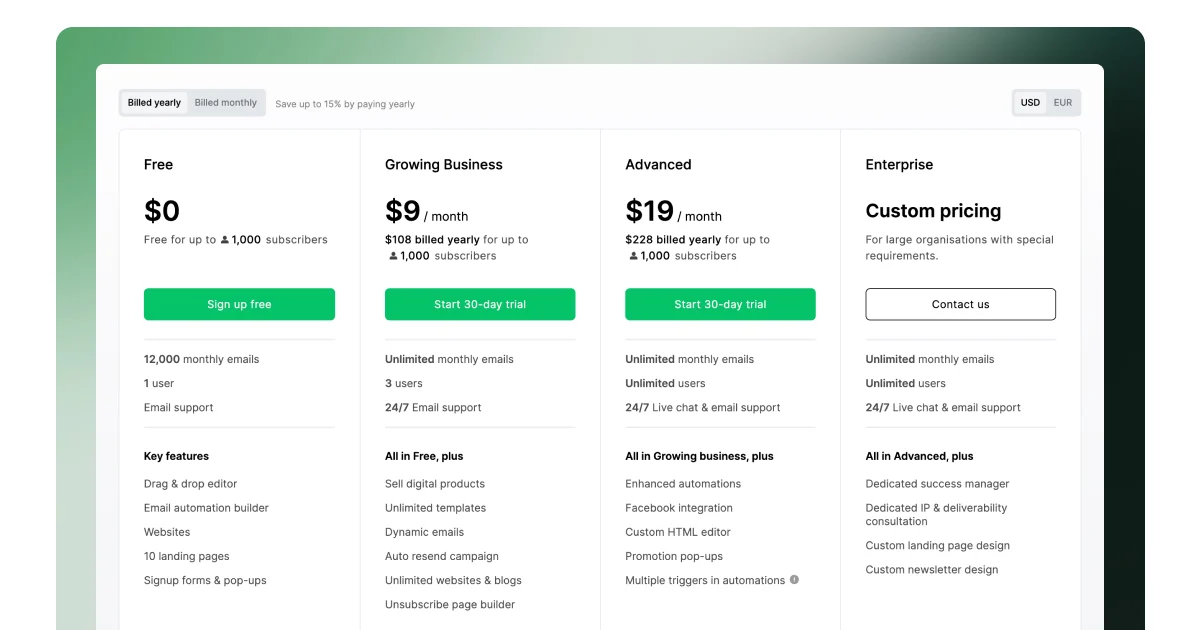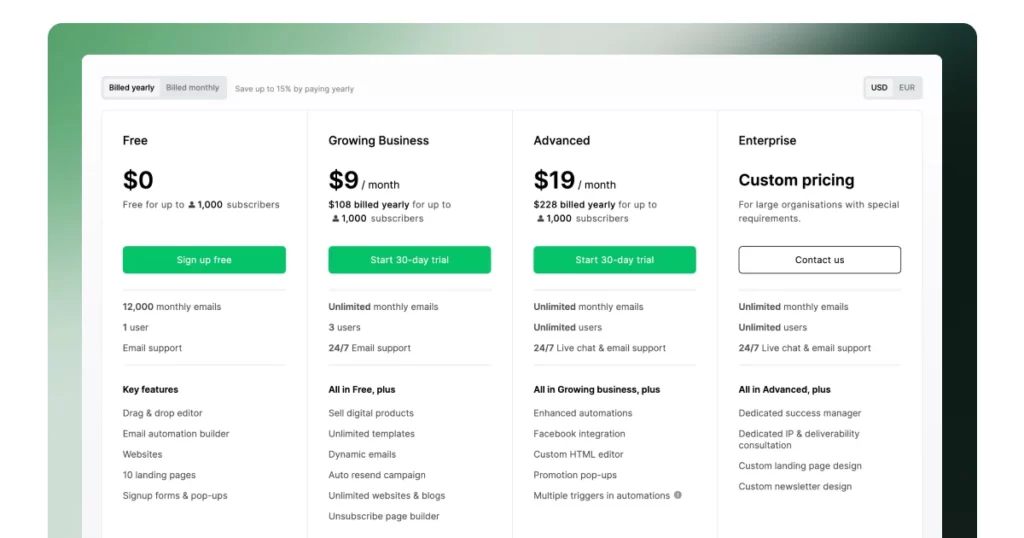 When you're choosing an email marketing service, one of the key factors in your decision is often cost.
MailerLite offers a generous free plan, plus four paid plans. The plans are based on the number of subscribers you have and how many emails you send per month.
Here's a look at MailerLite pricing compared to other popular options:
The most notable thing about MailerLite is that it supports unlimited users with its two highest-paid plans (unlimited subscribers and up),
which puts it ahead of ConvertKit, AWeber, and ActiveCampaign.
If you're just starting out with email marketing and don't have more than 1,000 subscribers yet, consider using MailChimp instead—it's free for up to 2,000 subscribers."
What makes MailerLite special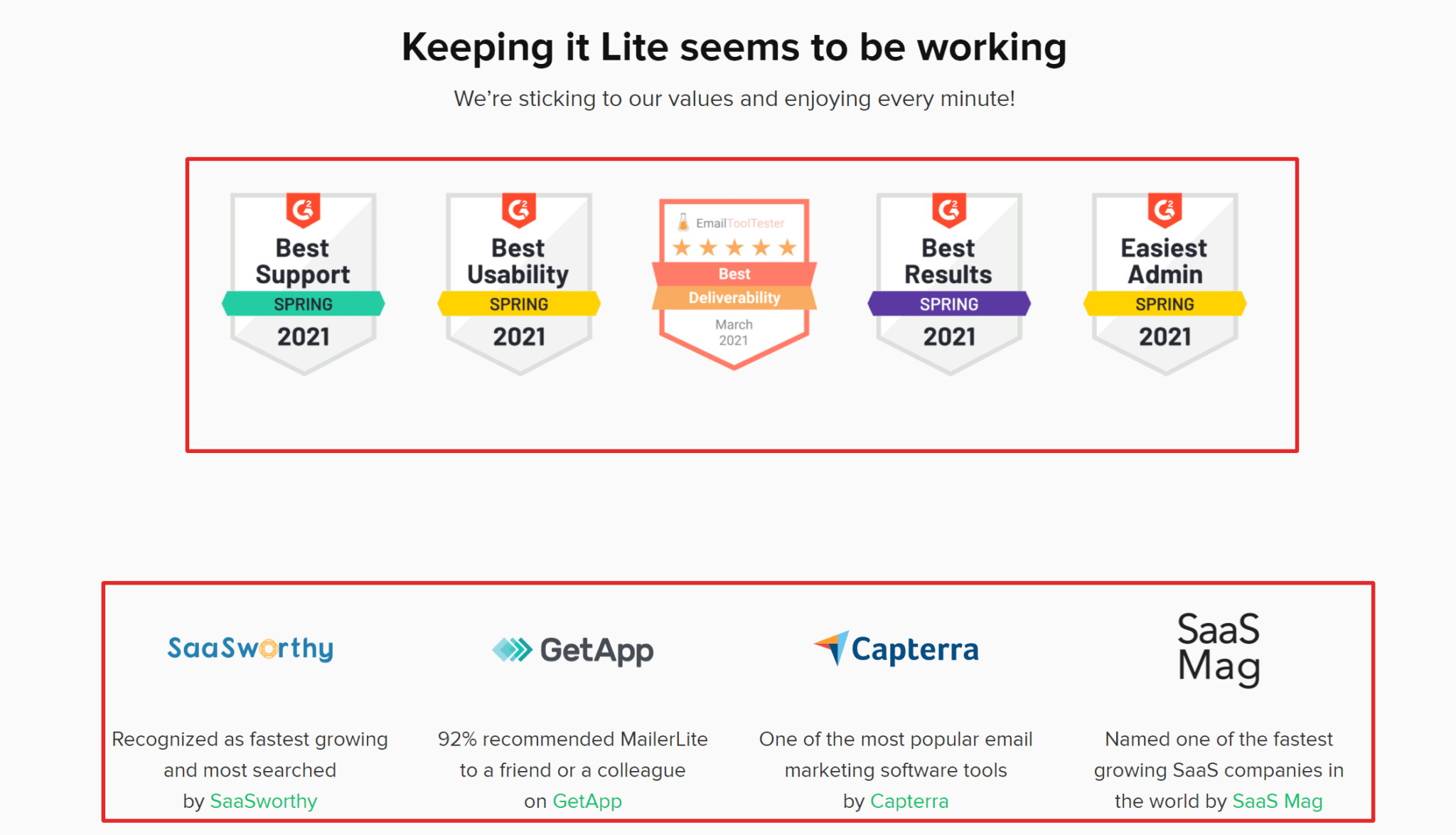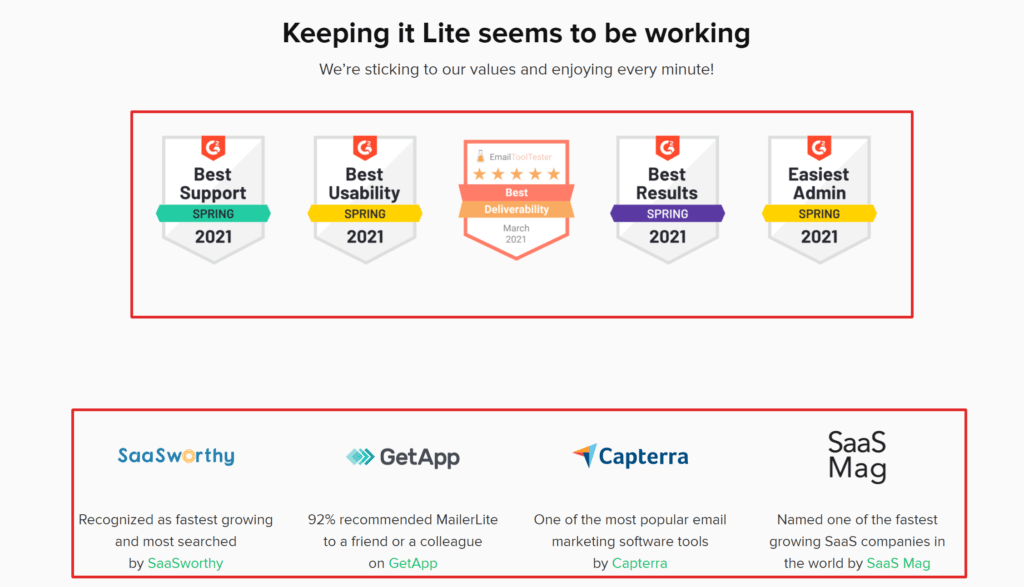 When you sign up to MailerLite, you get access to a wide range of features, even on the free plan.
In fact, the free plan includes everything you need to start building your email list and sending great newsletters.
The only difference between the free and paid plans is that you're limited to 1,000 subscribers with the free plan (but unlimited emails) and with some add-ons such as landing pages being disabled.
MailerLite also makes it easy for people to subscribe to your email list by offering several different types of signup forms including popups, embedded forms, and landing pages.
You can even create a Facebook tab or link from your Instagram bio so that your followers can opt-in from these platforms too.
And once someone has subscribed, MailerLite offers over 100 pre-designed email templates that look great in all inboxes on both desktop and mobile devices.
Plus there are plenty of automation workflows available including welcome emails for new subscribers, abandoned cart reminders for eCommerce stores, and post notifications for bloggers promoting their latest content.
How is MailerLite customer support?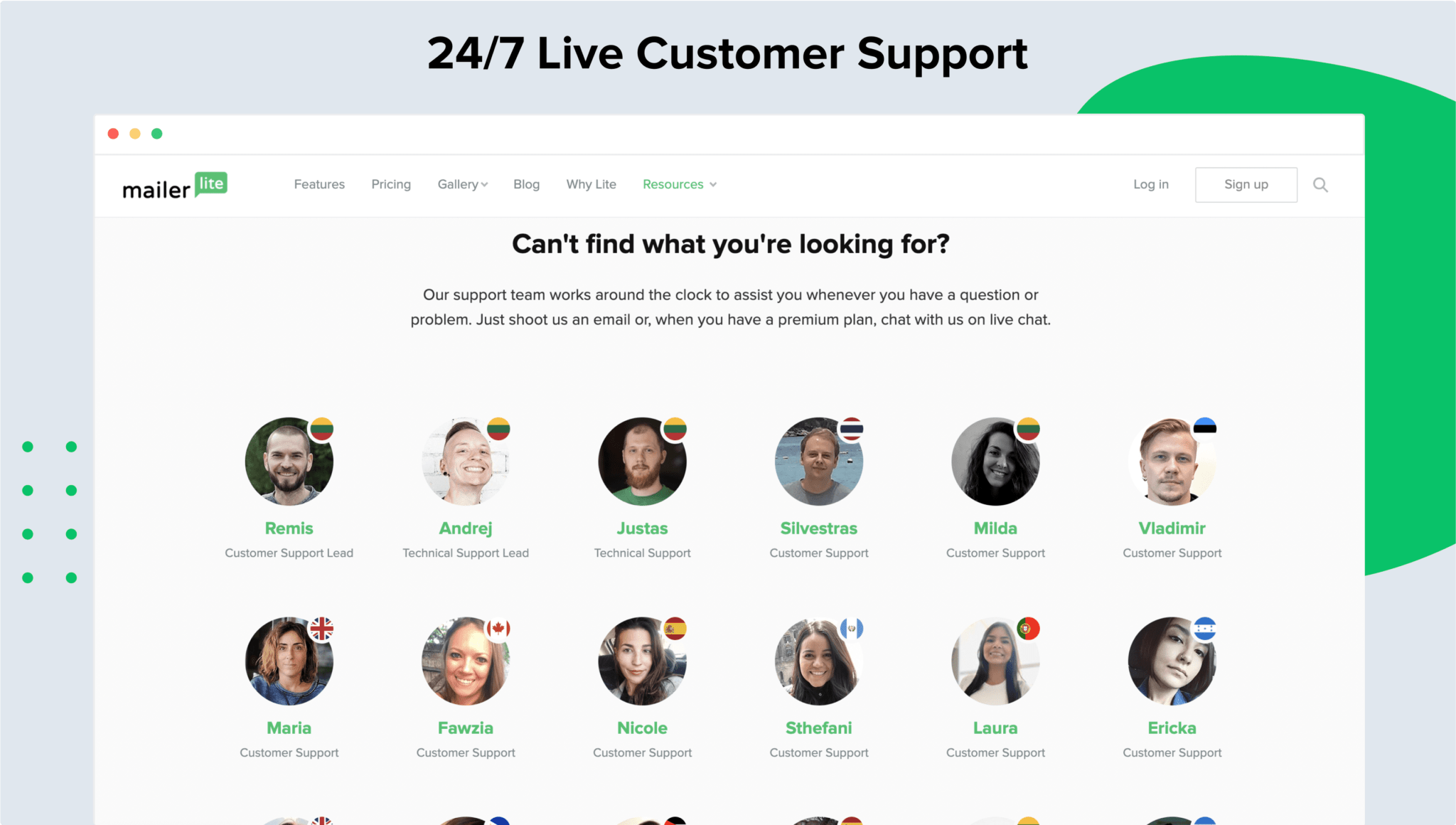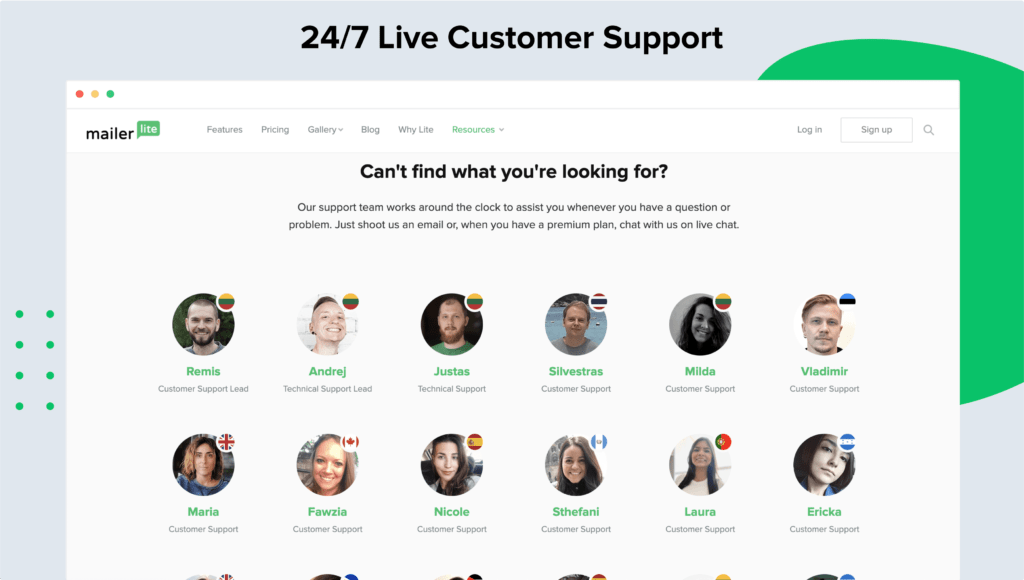 MailerLite offers 24/7 live chat support to help you with any problems you come across. They also have a pretty good knowledge base, blog, academy, and community forum where you can find the answers to most of your questions.
This is where I found the answer to how to recover an email campaign.
They're fairly active on social media as well with a Facebook page, Twitter page, and YouTube channel that all have useful content on them.
MailerLite is an excellent option for e-commerce and small businesses.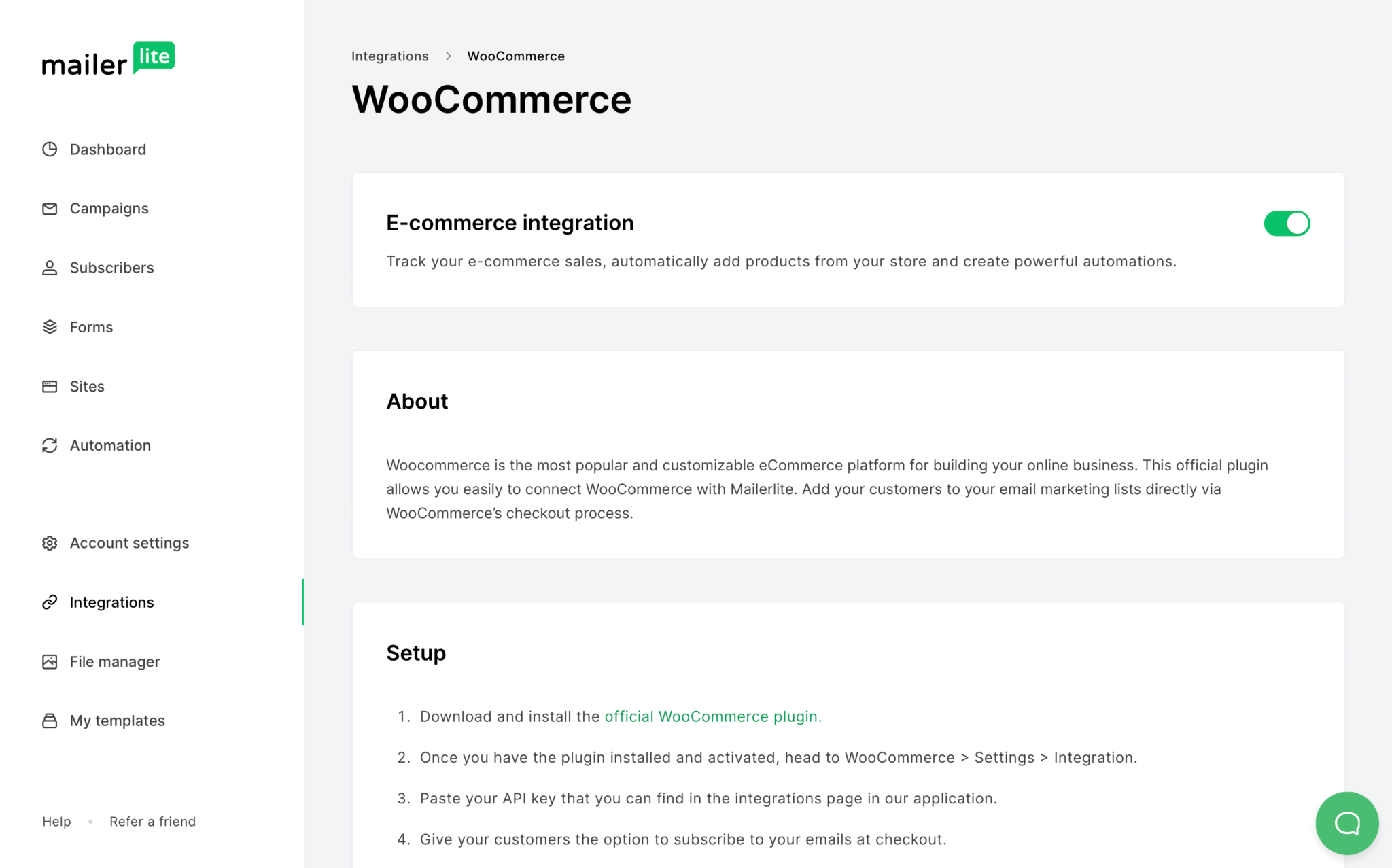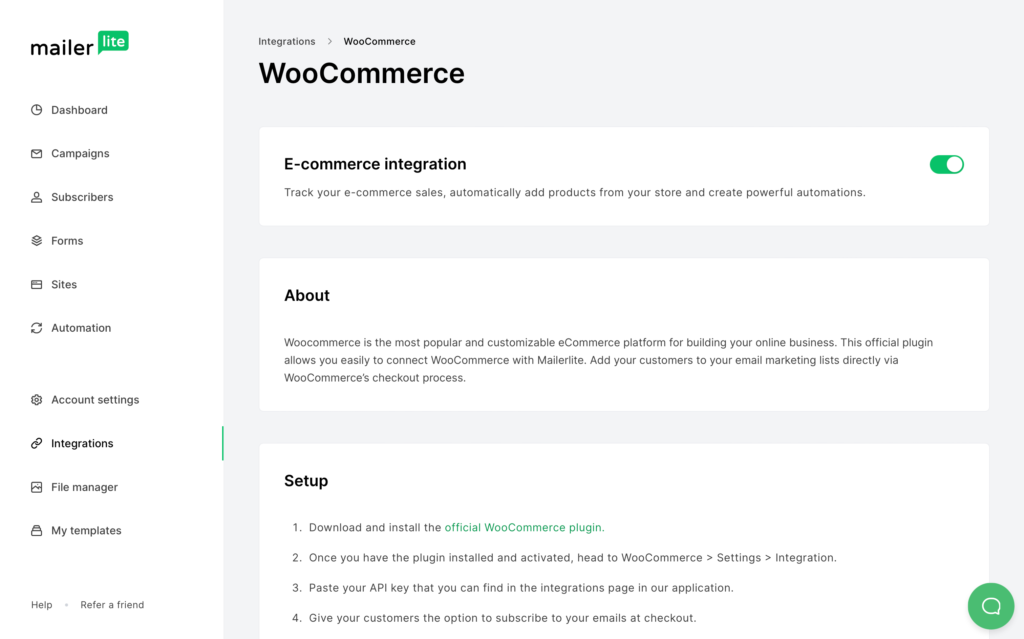 MailerLite is an excellent option for e-commerce and small businesses. While its ease of use, affordable pricing, and built-in automation make it a top choice for small to mid-sized businesses, MailerLite's free plan also makes it a great option for bloggers who are just starting out and have a limited budget.
In the following sections, we'll take an in-depth look at the features and benefits of MailerLite's three paid plans — Free, Lite, and Premium — as well as their free plan so that you can decide which is right for your business.
We will also compare MailerLite to some of its competitors so that you can determine if there is a better option out there when it comes to your email marketing needs.
Some Faq's of Mailerlite
Is ConvertKit better than MailerLite?
If you talk of pricing, MailerLite is definitely the winner. It also edges on email design templates. However, ConvertKit wins out as the best tool for content creators and bloggers with stronger sequences, tags, triggers, and automation. Its simplicity and automation are perhaps the best features
Is MailerLite secure?
Yes. MailerLite will never rent, sell or otherwise share your data with any third parties.
Why is MailerLite good?
MailerLite is simple and effective. It is newsletter software that does the job. The MailerLite email editor is easy to use, and the whole system is easy to set up. They have an excellent free plan and paid plans are cheaper than competitors like Mailchimp.
Read Also
Hey, I am Karan Paswan, The Founder of this Digital Marketing Agency and many other online Ventures .
I'm a professional full-time blogger, a digital marketer, and a trainer. I'm here to help Bloggers, Startup and Business Owners to grow their business online.