Omnisend Review 2022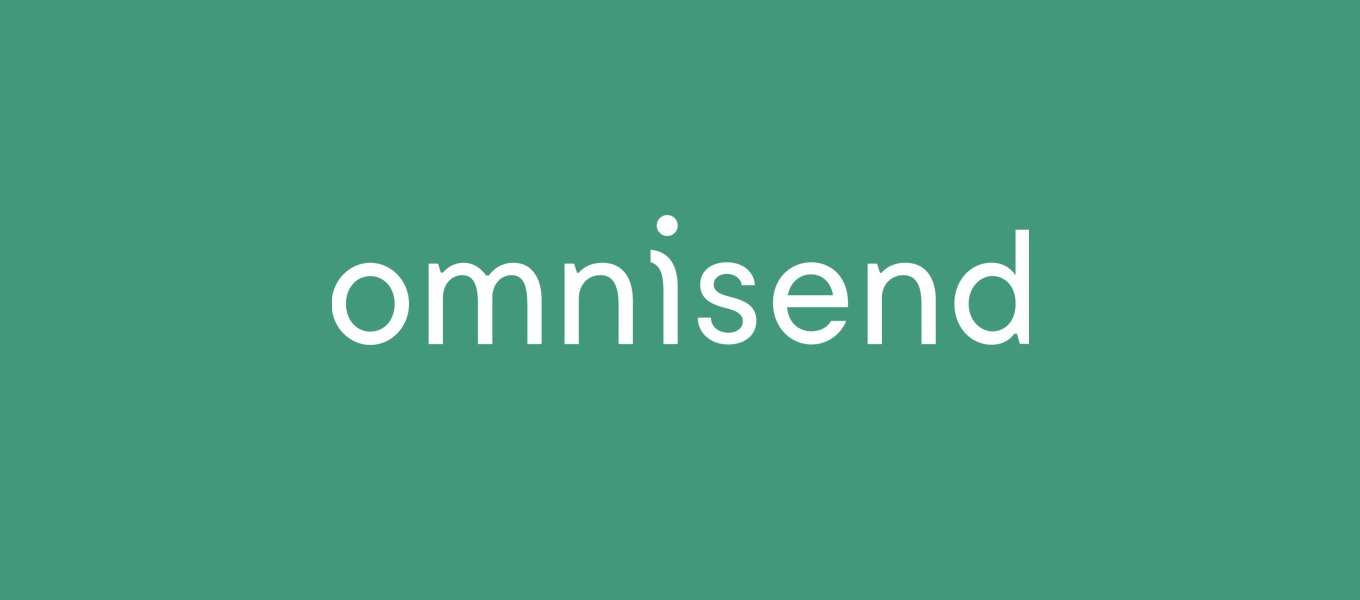 Omnisend is a marketing automation & email marketing platform for e-commerce. Omnisend offers omnichannel marketing automation (SMS, Facebook Messenger, web push notifications, and more) for online businesses.
Initially founded in 2015 as Soundest and headquartered in Vilnius, Lithuania. Omnisend has expanded to include offices in San Francisco and London.
The Omnisend platform integrates with Amazon Webstore, BigCommerce, Shopify, Magento 2 Open Source and Commerce (on-premise), WooCommerce, Wix + Ecwid, PrestaShop 1.7+, Zapiet (3dcart), and more
---
What is Omnisend?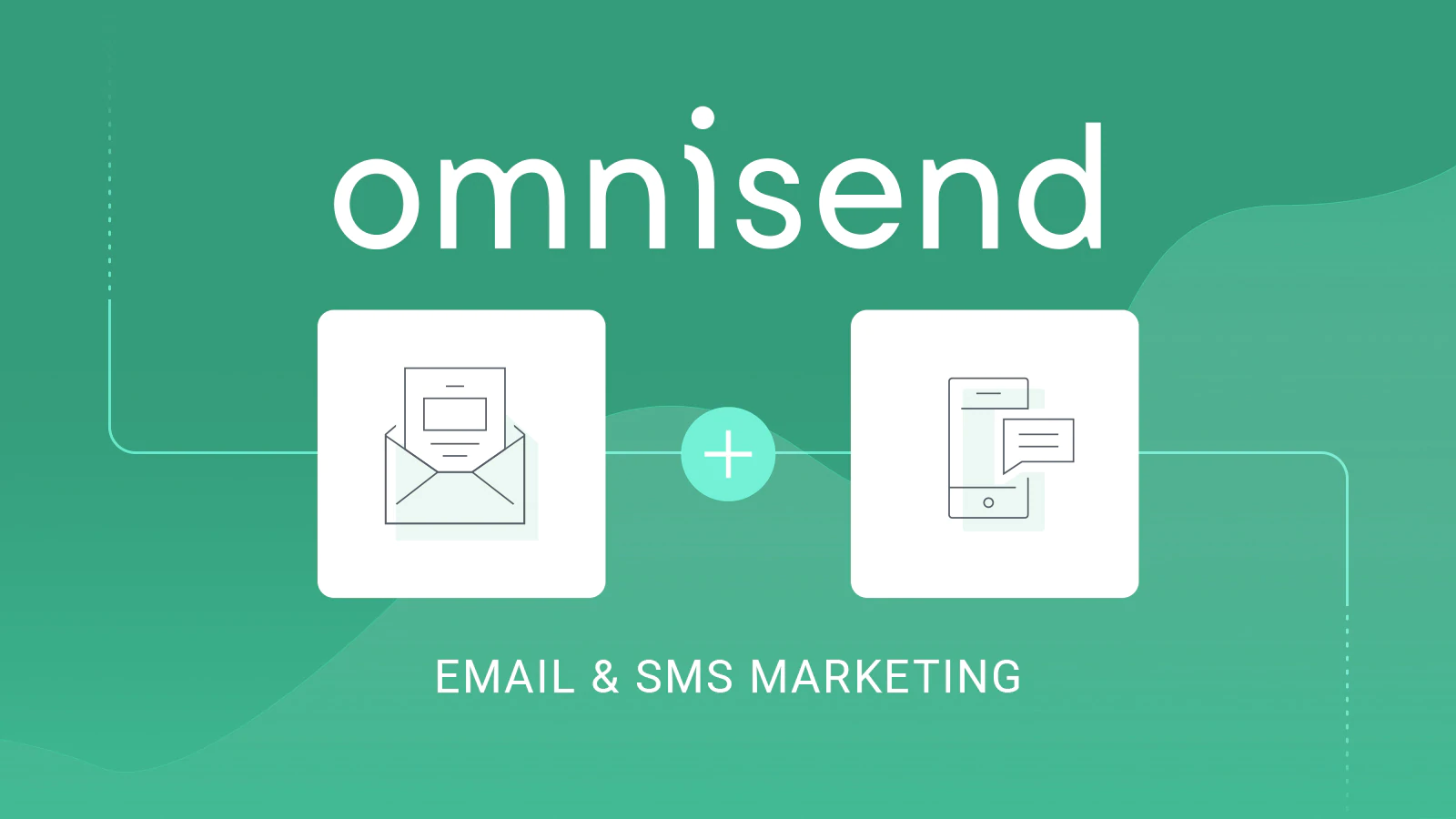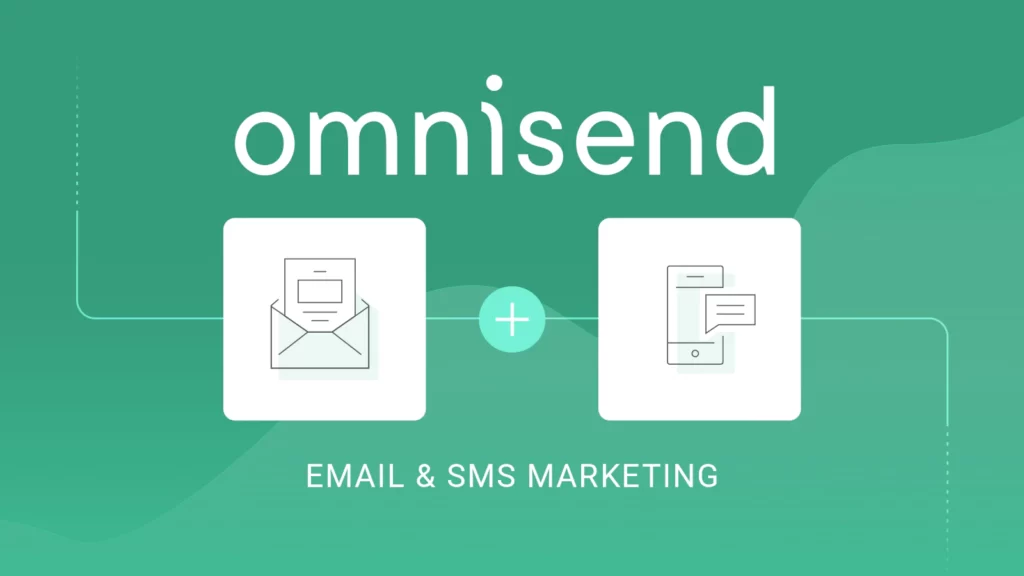 Omnisend is an e-commerce marketing automation platform that empowers brands to sell more.
With more than 15,000 retailers, Omnisend powers the marketing efforts of thousands of online stores around the world and allows them to engage customers through welcome emails, product recommendations, cart abandonment recovery sequences, and many other types of email campaigns.
In addition to email marketing automation, Omnisend offers tools for SMS Marketing Automation and Marketing Automation across various channels such as Facebook Messenger or Viber.
Last but not least, Omnisend provides e-commerce marketers with important insights about their audience such as demographics or purchase habits via our extensive integration with Google Analytics
Learn Also:- Effective Email Marketing Strategy to Generate More Money For Businesses
Omnisend Ease of Use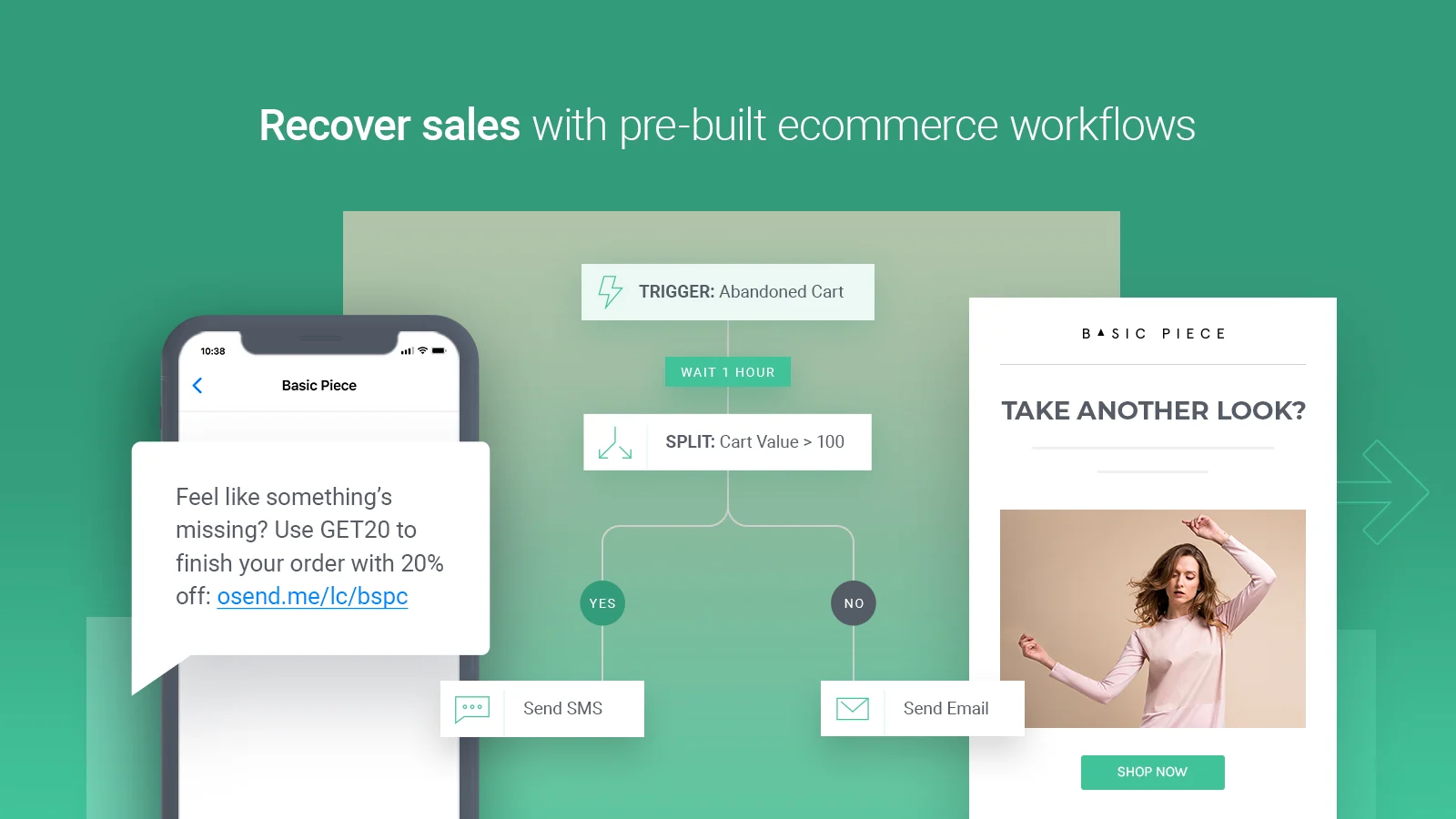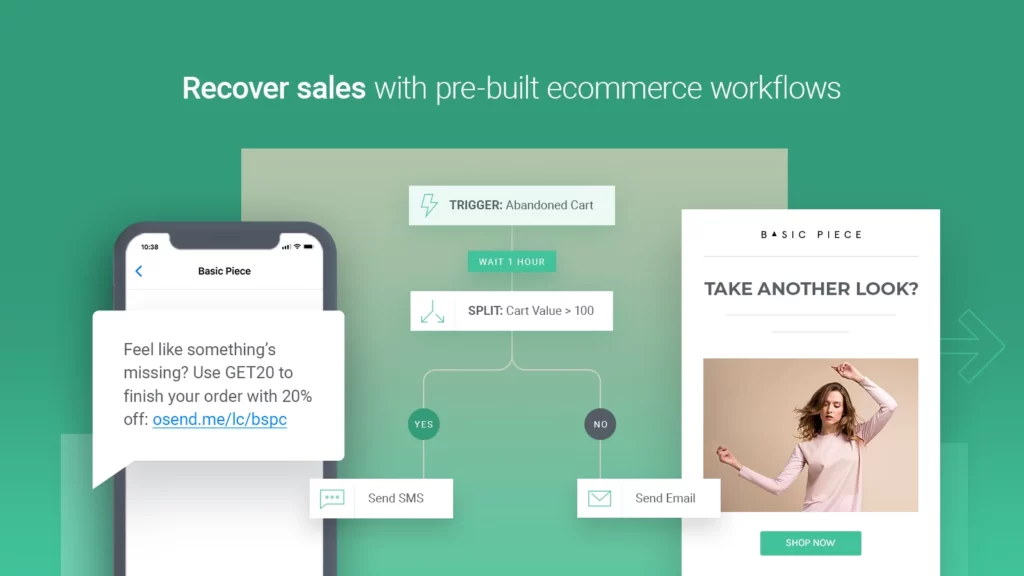 It's essential that the software you use is easy to use and able to help you achieve the results you want in a fraction of the time. Omnisend checks all those boxes!
Omnisend has a user-friendly drag and drops editor which makes it easy for anyone, even those that aren't tech-savvy, to build customized emails. It also has automation options which make it very easy to create email campaigns.
Using Omnisend you can send emails, SMS, and push notifications directly from your site or e-commerce store after someone opts-in.
This is great because it allows you to send personalized content based on what your customers have done previously on your website or app.
You can also create pop-up forms and landing pages with ease using this platform's intuitive builder tool which is free forever with no hidden fees or restrictions!
Omnisend Features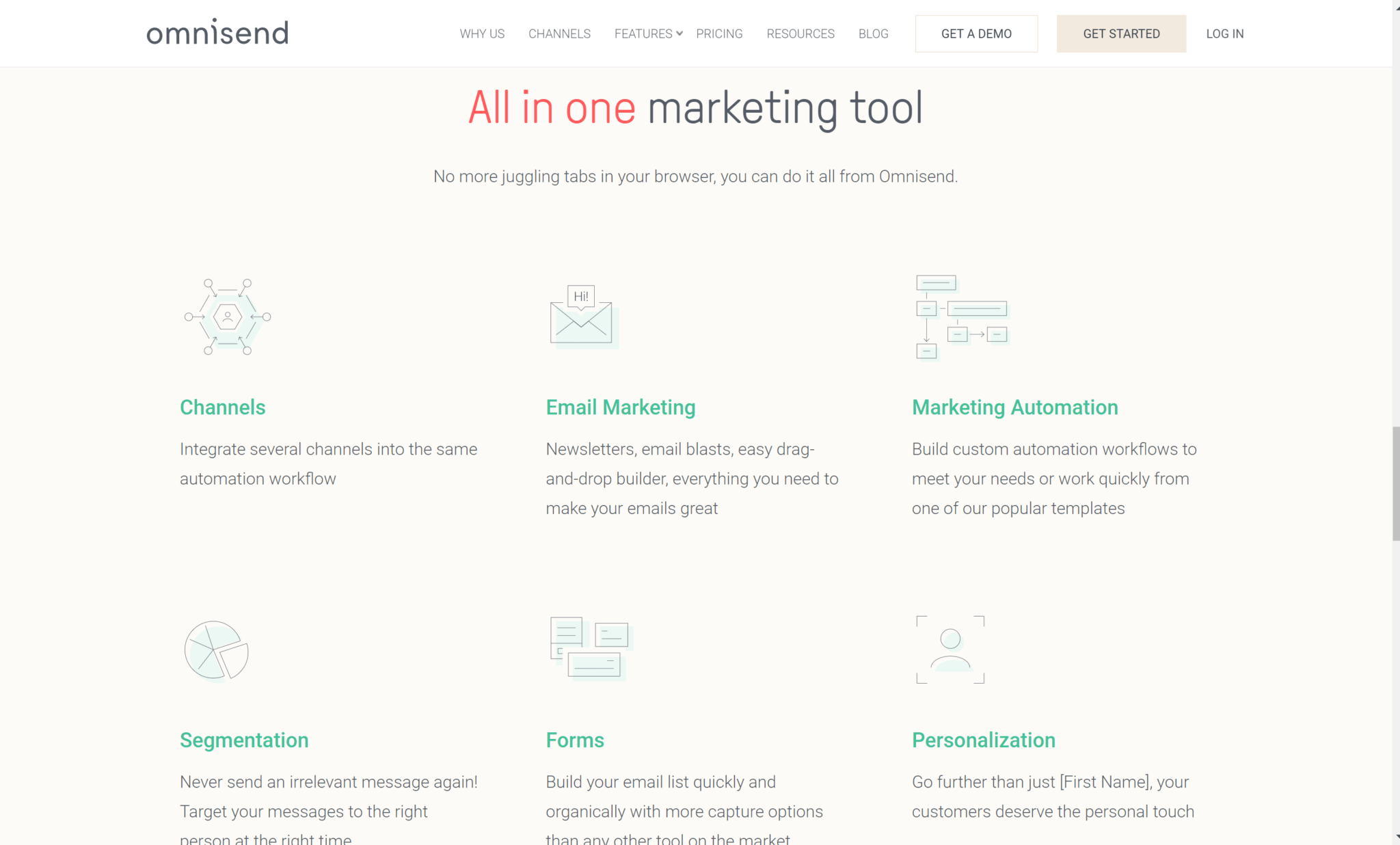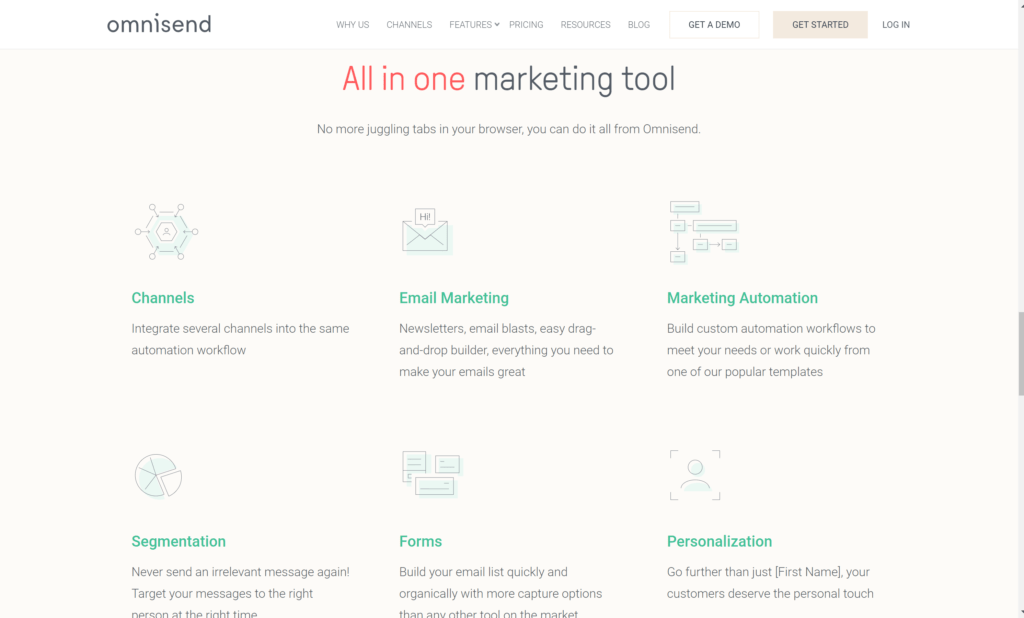 Omnisend offers a variety of features to help you carry out effective email campaigns, mobile messaging, and automation. These include:
Custom templates
A drag-and-drop editor
Email segmentation and personalization (e.g., filtering by buy frequency, location)
Automated messages triggered by customers' actions (e.g., abandoned cart emails)
Segmentation by customer type or behavior to create loyalty programs
Omnisend Pricing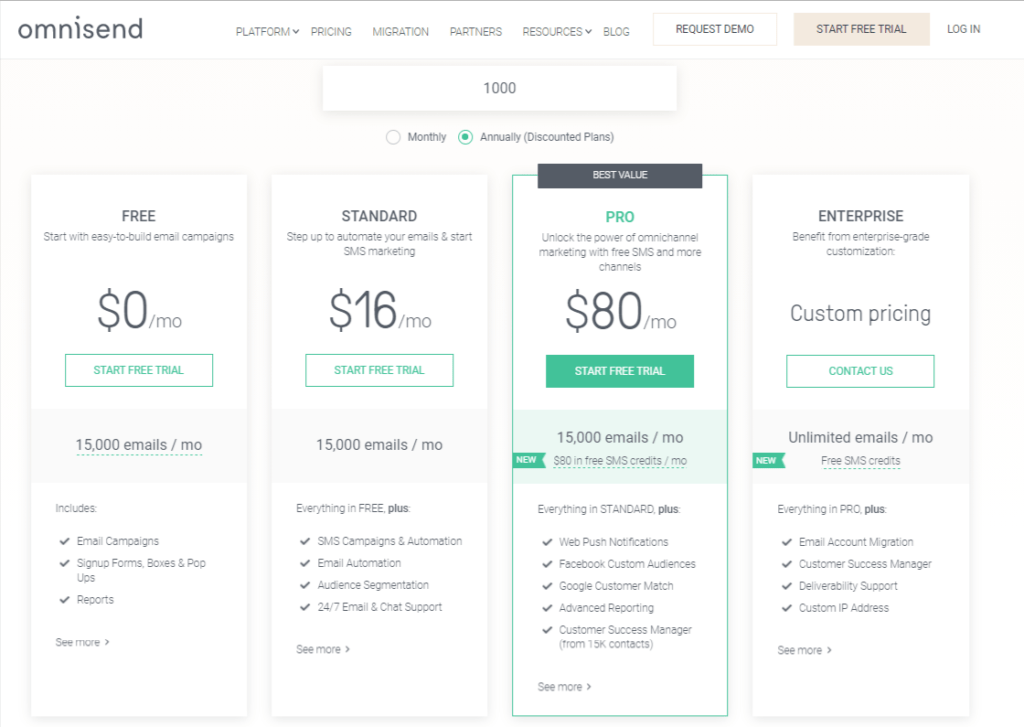 The pricing tiers depend on how many emails you want to send each month, and the exact features within each tier are explained in this article.
Omnisend offers a free plan that allows you to use all of its features, with some limitations. For example, if you choose the free plan, you'll be limited to sending 15000 emails per month (which is great for most small businesses).
Pricing starts at $16 per month for the "Standard" package (unlimited email sending and other great features). If you need more advanced integrations or additional automation workflows, then there is an "Advanced" package available which costs $99 per month. Omnisend also offers custom enterprise-level plans which are tailored to your business needs.
Customer Support
Omnisend's customer support is top-notch and easily accessible.
In addition to 24/7 live chat, you can get in touch with Omnisend by email. They also have a robust knowledge base that includes guides, how-tos, FAQs, and tutorials for all the features on the platform, plus some marketing tips and best practices.
There are also webinars available to help you learn more about Omnisend and its features.
Overall, Omnisend has a lot of instructional material available to customers. Whether you work better with written or visual learning content, they've got it covered.
Omnisend provides good features at an affordable price.
Omnisend is an email marketing platform that caters to small- to medium-sized businesses. It provides a comprehensive set of features, without the steep price tag of enterprise-level software.
Features
Omnisend has numerous different features that will make email marketing easier for your business. Specifically, it excels at helping you build your email list and automate emails sent out to customers in response to their actions or behaviors. The platform includes drag-and-drop campaign builders that make it easy to customize each email message you send out.
Pricing
The prices listed below are per month, but Omnisend offers discounts if you pay for six months or a full year at once, as well as if you have more than 30K contacts on your mailing list.
Support
Omnisend provides customer service via live chat, phone (the US only), and email during office hours on weekdays, which span from 8 am–5 pm EST (UTC -5). They also have multiple knowledge base articles available for self-help purposes.
Omnisend alternatives
If you're looking for an email marketing platform, but Omnisend isn't quite a great fit, there are plenty of other options to consider. Some of the top alternatives include:
ActiveCampaign — A marketing automation and CRM platform with sophisticated email targeting. ActiveCampaign is a solid choice for those just getting started with email marketing. It's perfect for sending transactional emails that don't require too much customization or support data. It also has a simple interface and is easy to understand.
ConvertKit — A CRM and email marketing solution optimized for bloggers. ConvertKit—one of the best email service providers (ESPs) on the market—allows you to easily set up drip campaigns without requiring too much setup work on your end. Once this platform (which was created by MailChimp) has been set up, it's painless to add new subscribers and review reports afterward.
Read Here – Convertkit Review 2022:- Is It Really Worth It as an Email Marketing Software?
Drip — An eCommerce-focused marketing automation software that also includes basic email sending capabilities
HubSpot — A full sales, CRM, and marketing suite that includes email marketing as part of its core offering
Klaviyo — A high-powered omnichannel eCommerce solution that boasts powerful segmentation features
Also help you – Klaviyo Reviews: Pro & Cons and Pricing-Best Tool for E-Com
MailChimp is an ESP with a massive user base that understands how it works and what tools are necessary in order to get everything done efficiently. Its interface isn't as clean as some of its counterparts (like Constant Contact),
Read Also:- 15 Best Mailchimp Alternatives Free & Paid in 2022
but it still boasts exceptional features like A/B testing, integration with Google Analytics, and built-in analytics with attribution reporting.
If your business deals in high volumes of traffic, MailChimp can save you from having to use multiple ESPs until you get your business into a larger-sized umbrella program like Hubspot or SendInBlue.
Some Faq's of Omnisend
How good is Omnisend?
Omnisend is one of the best e-commerce marketing automation tools on the market. It allows you to drive sales on autopilot, improve your targeting, and stay consistent with your brand messaging across multiple channels. It's suitable for online stores of all sizes and serves a wide array of industries.
Which is better Mailchimp or Omnisend?
Mailchimp has more integrations. Omnisend's automation is far more sophisticated and easier to use than Mailchimp's. Omnisend offers more channels. Both offer 24/7 support on the higher tiers, but Mailchimp doesn't offer ongoing email support on its free plan.
Who is Omnisend for?
Omnisend is an omnichannel marketing automation platform that does not only email, but also SMS, push notifications, WhatsApp, pop-ups, segmentation, and dynamic Facebook and Google ad integrations. This makes it a truly all-in-one marketing automation solution.
How many emails can I send in Omnisend?
If you are on a Free plan you have a limit of 500 emails per month, but there is no safe send volume, meaning that you can send your first email campaign to 500 contacts.
Hey, I am Karan Paswan, The Founder of this Digital Marketing Agency and many other online Ventures .
I'm a professional full-time blogger, a digital marketer, and a trainer. I'm here to help Bloggers, Startup and Business Owners to grow their business online.