Marketing is a crucial component of any business. When it comes to real estate, marketing can help you find and nurture prospective buyers, keep them informed about new listings, and attract new clients.
In this article, we'll explore different ways to market your real estate business, including both online and offline methods. We'll also discuss tips for finding and retaining clients and share some examples of successful real estate marketing ideas and campaigns.
Real Estate Marketing Ideas For 2022
1. Create a Professional website for real estate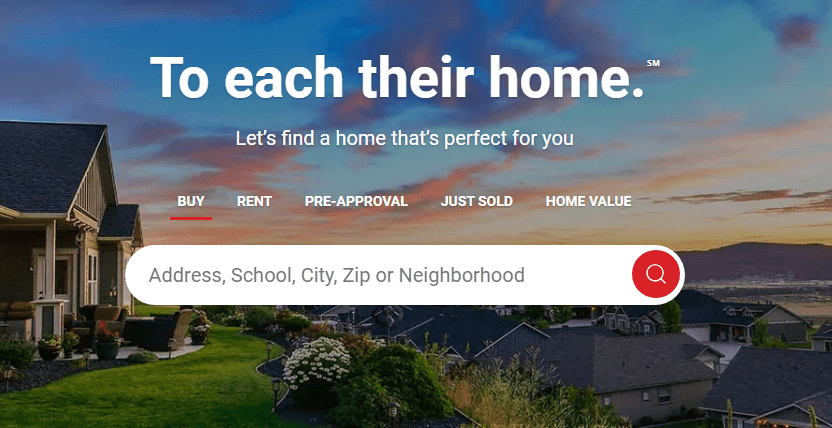 Today, the real estate industry is undergoing a major transformation. The internet has completely changed the way we buy and sell homes, and today, the majority of home buyers and sellers begin their research online.
If you want to succeed in real estate today, the first thing you need is a professional website that can capture the interest of home buyers and sellers in your area.
But when it comes to real estate websites, not all websites are created equal. A website is the best way to showcase your properties, attract new clients, and build your brand.
2. Offer Home Valuation & EMI Calculator on the website page to capture lead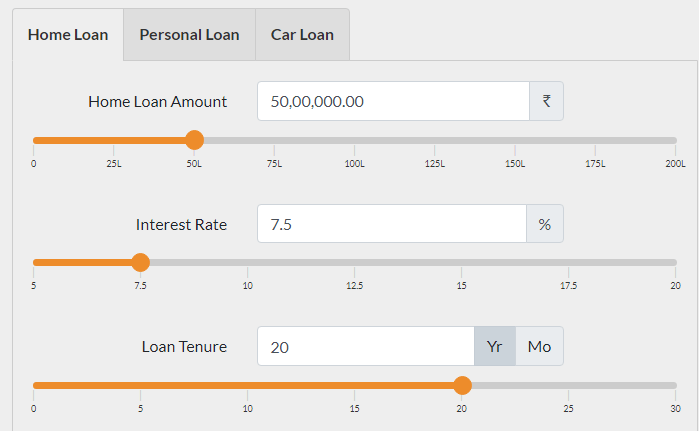 You can offer on your website a home valuation & EMI calculator tool to capture leads of your prospects.
This tool allows potential home buyers to get an estimated valuation of their home, and see how much their monthly EMI will be.
It's a great way to capture leads and help current homeowners and agents find out how much their home is worth. We'll be rolling out more features like this in the coming weeks and months.
3. Setup a Local Business Page on Google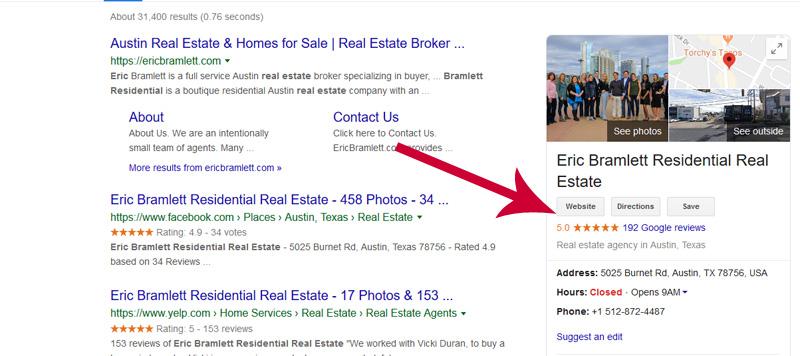 If you're looking to get more exposure for your real estate business, a Google Local page could be a great way to do it.
You can set up a Local page for a specific location, or you can set up a page that promotes your real estate services across a region.
Either way, a Google Local page is a great way to get your business in front of potential clients who are looking for real estate services in your area.
You can even use a Google Local page as a way to target prospective tenants or buyers, as some Local pages are optimized with ads that show up in search results for certain terms and phrases.
4. Focus on Brand Awareness
When most people think of real estate marketing, they think of property listing advertisements on Google or expensive display ads on Facebook.
But you can also build awareness for your brand without spending a lot of money on traditional advertising.
One great way to build brand awareness is to focus on building a community of real estate investors.
By connecting with other investors, you can build a following that shares your passion for real estate and provides a ready audience for your blog posts, YouTube videos, and other content. This is the best Real Estate Marketing Ideas in 2022
5. Invest in video marketing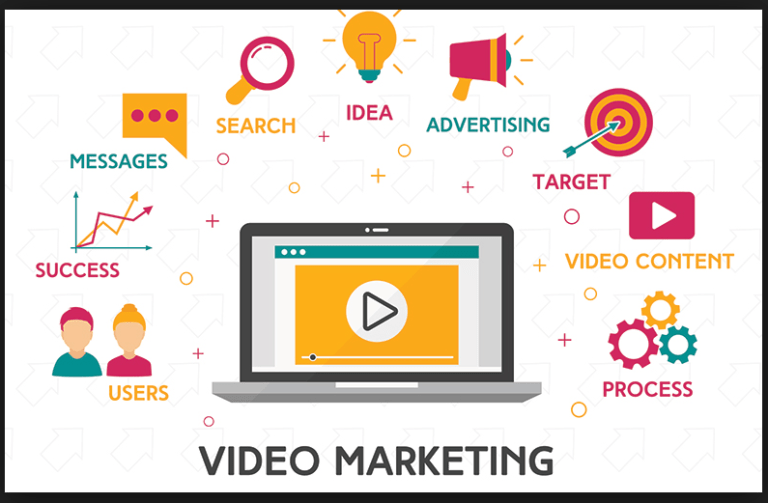 Your business is the biggest investment you'll ever make. Investing in your marketing is the smartest decision you can make to grow your business.
Video is the most powerful marketing tool available today. It's where buyers, sellers, and renters are spending the most time, making it the best way to capture their attention.
and this is one of the best Real Estate Marketing Ideas in 2022
6. Use social media for showcasing your properties
As an investor, you have an opportunity to showcase your properties to a large audience through social media.
Instagram, Facebook, and Twitter are all great platforms to use to share photos of your properties and engage with others in the community.
You can also use these social media platforms to market your properties to a large audience and turn potential tenants into tenants.
7. Learn how to market to millennials
Millennials are the biggest generation in the United States, and they're increasingly shaping the buying and selling decisions of their parents and other older generations. Real estate is no exception.
In fact, the future of the industry may well depend on it. While baby boomers and other older generations continue to dominate the home buying market, millennials have been rapidly increasing their presence in the housing market.
Target millennials are the best real estate marketing idea for upcoming years
8. Create Hight Quality Content
We all know that content is king when it comes to marketing our real estate business. But creating high-quality content isn't always simple. We've created this guide to walk you through the process of creating high-quality content for your real estate marketing efforts.
This includes: – Choosing a topic – Creating an outline – Writing the article – Optimizing the article for search engines and social media channels – Adding images and videos to enhance your content, and much more.
9. List your properties on third party websites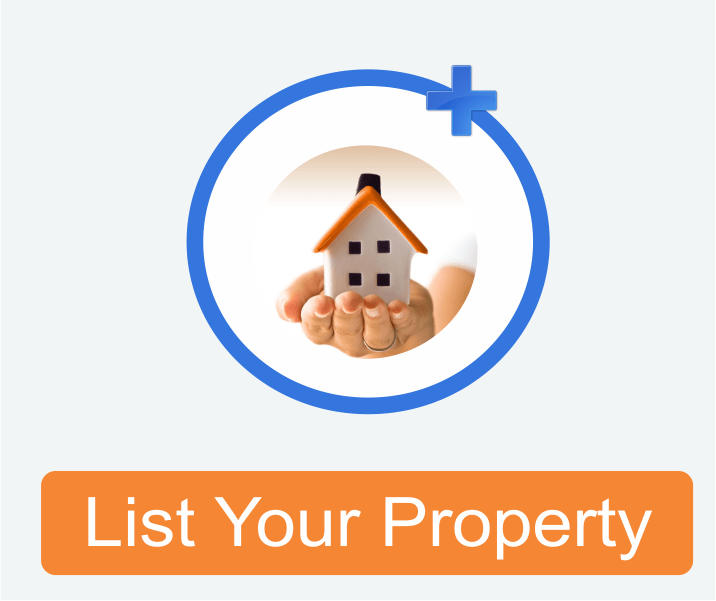 Your real estate business is dependent on the Internet for many things: finding new clients, managing your contacts, and showing your listings to prospective buyers.
One of the most important things the Internet does for your real estate business is market your properties to prospective buyers.
The Internet makes it possible to list your properties on a wide variety of real estate websites,
which makes it easier for buyers to find your properties and gives you a place to market your current listings and keep your pipeline full.
One of the best ways to market your properties on the Internet is to list them on third-party real estate websites,
which provides a platform for buyers to search for properties and provides a place to market your current listings to prospective buyers.
Examples of some 3rd party websites are Zillow (For US), Magicbrick(For India), 99 Acres(For India), and Justdial(For India).
10. Create in-depth graphs, guides, charts, or maps.
When it comes to real estate marketing, sales aren't the only thing that matters.
In order to keep your clients happy and coming back for more, it's important to let them know about all of the great things your business has to offer.
One way to do this is by creating in-depth marketing materials, such as graphs, guides, charts, or maps.
These materials are a great way to give your clients a better understanding of the services and products you offer, which can help increase sales and keep your business thriving.
11. Create Video Walkthroughs
Video is an essential tool for real estate agents and is used to capture attention, build trust, and sell homes faster.
But when done wrong, it can actually hurt your business and sales.
That's why it's important to create video walkthroughs that not only educate and entertain but also help you sell more homes.
12. Install Google Analytics on the website for retargeting your visitors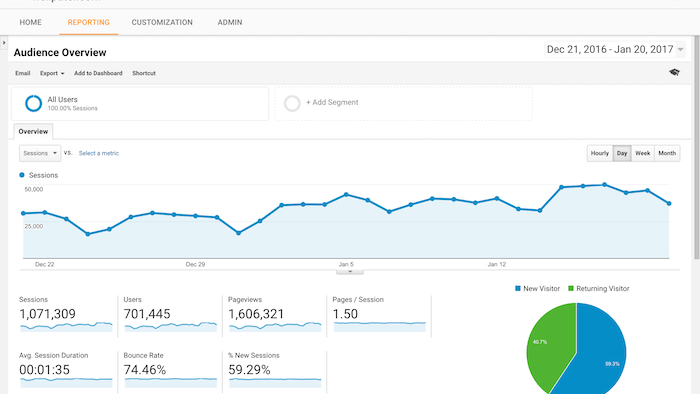 When it comes to digital real estate marketing, nothing can help you reach more prospective buyers than Google Analytics.
The platform provides a wealth of information that can help you determine which marketing strategies are working best and which ones aren't.
Most real estate agents don't leverage this tool enough, but the ones who do are often able to increase their sales significantly.
13. Implement PPC Advertising
PPC advertising can be a powerful tool for real estate agents. PPC ads can be set to appear when a specific query or search term is entered into a search engine.
This allows you to direct prospective customers to your listing pages and ads when they need help or want to learn more.
PPC ads can also be set to appear on high-volume terms, like "Real Estate Agent Boston", to ensure that your ad is seen by as many people as possible.
14. Reach Out to Social Media Influencers
Social media has changed the game when it comes to real estate marketing.
The most successful agents have taken advantage of the opportunity to reach prospective clients through social media by connecting with local influencers.
These influencers have large audiences on Instagram, Twitter, and Facebook, and they often post about real estate in their area.
When you reach out to these influencers, you can build relationships and gain exposure to their audience.
15. Reach Out to Local Radio and Television Stations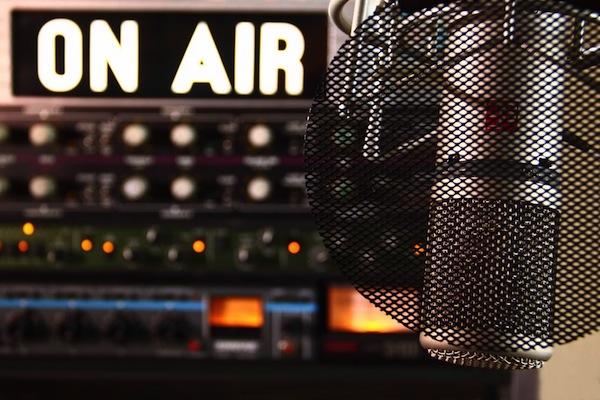 When you need to reach local residents and businesses, there's no better medium than radio and television.
The broadcast industry reaches hundreds of millions of people every week with targeted advertising, on-air promotions, and news stories.
But with so many stations and networks to choose from, how do you find the right ones to work with? Start by reaching out to local radio and television stations.
Reaching out to local radio and television stations can help your property generate additional awareness and traffic.
Most stations will have a real estate specialist on staff, and they can help you get the word out about your property.
Radio is still a main source of traffic for many real estate agents, so don't be afraid to reach out and ask them to feature your listing.
Many radio stations will also have call-in programs where listeners can call in and ask questions about specific markets.
16. Get involved in your local community
One way to market real estate through communities is to become involved in community events. This could include sponsoring a local sports team, setting up a booth at a community festival, or even just attending community meetings. By becoming involved in the community, you will be able to meet potential buyers and get your name out there.
17. Host educational events
another way to market real estate is by hosting educational events. This could be in the form of a seminar, workshop, or even just a casual talk. The event should be focused on topics that would be relevant to potential buyers or sellers, such as the current state of the housing market, the process of buying or selling a home, or tips on remodeling or preparing a home for sale. By hosting an event, you can not only educate potential clients but also build relationships and create a positive reputation for yourself and your business.
18. Develop a referral network

1. Start by creating a list of your current clients, past clients, family, friends, and any other contacts you have.
2. Next, reach out to your contacts and let them know that you're looking to expand your referral network.
3. Offer an incentive for anyone who refers someone to you, such as a discount on their next purchase or a gift card.
4. Finally, follow up with your referrals and thank them for their business.
Conclusion
When it comes to real estate marketing, you have options. you can choose any of the above real estate marketing ideas for 2022. You can use the tried-and-true methods of the past, or you can use the latest strategies and technologies in real estate marketing. The choice is yours. But no matter which path you choose, you should be able to conclude with a solid marketing plan that you can build on moving forward.
Read More
Real Estate Marketing Ideas
Hey, I am Karan Paswan, The Founder of this Digital Marketing Agency and many other online Ventures .
I'm a professional full-time blogger, a digital marketer, and a trainer. I'm here to help Bloggers, Startup and Business Owners to grow their business online.